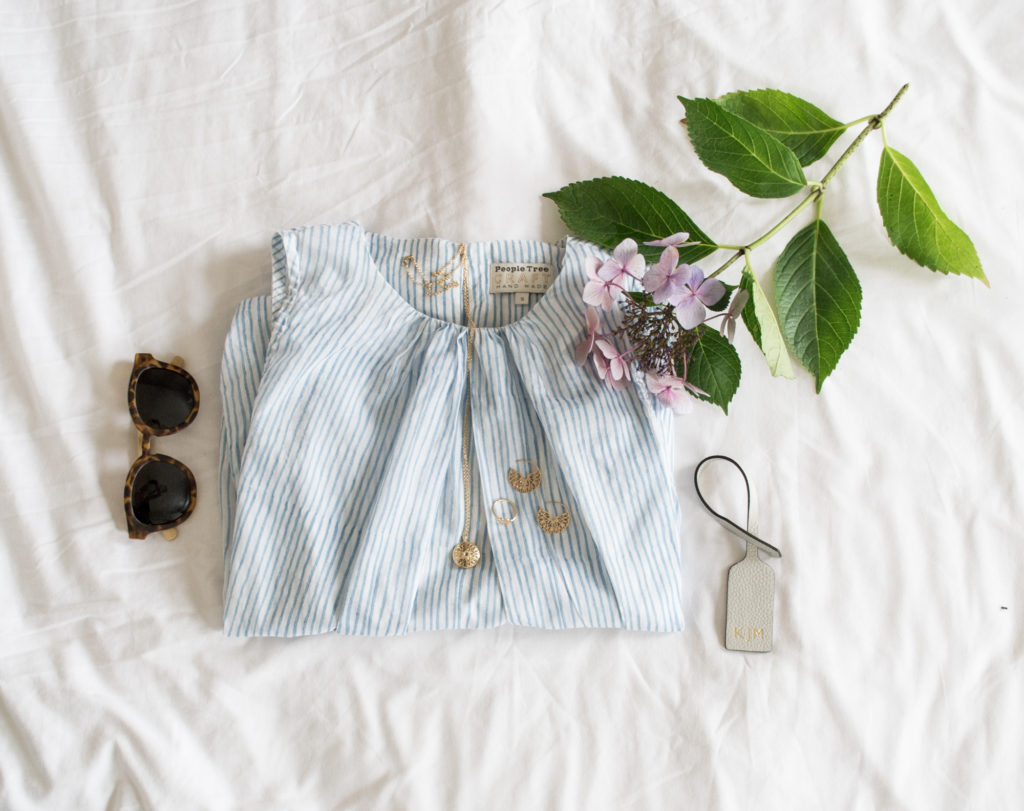 Only 1 sleep till we go on holiday. Daisy and I have been counting them down each night before bed, and I think she's more excited than I am! We are heading back to the South of France, to a tiny little hamlet called Ferragut that has 6 houses, a few sheep, plenty of wine and no Wi-Fi. Bliss. As you know I've been building much summer wardrobe using only clothes from ethical and sustainable brands, so I thought you might like a sneak peak into my suitcase.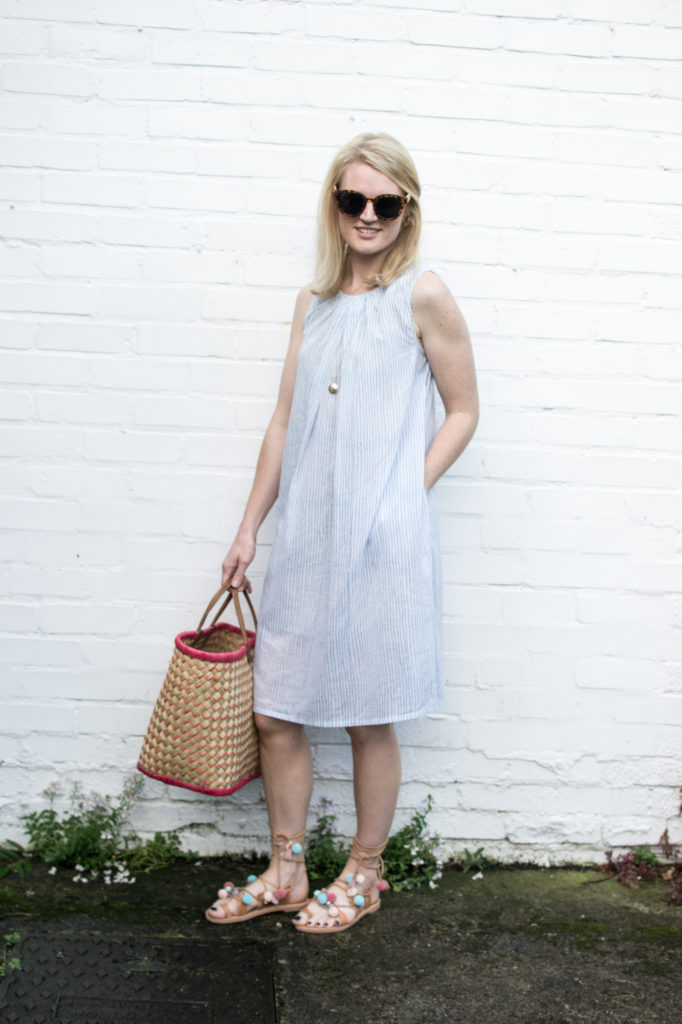 The Dress
The weather in the UK this August has been terrible, so I'm looking forward to some sunshine so I can wear this lightweight hand block printed dress from People Tree. It's a really simple A line shape, so covers all my post baby lumps and bumps, which are now probably a permanent fixture. And it has a lovely fine blue stripe. This dress is currently in their summer sale, so do head over and take a look as they have some great sustainable items at fantastic prices. As always People Tree aren't afraid to tell us #whomademyclothes and this dress was made by Kumudini a social business in Bangladesh.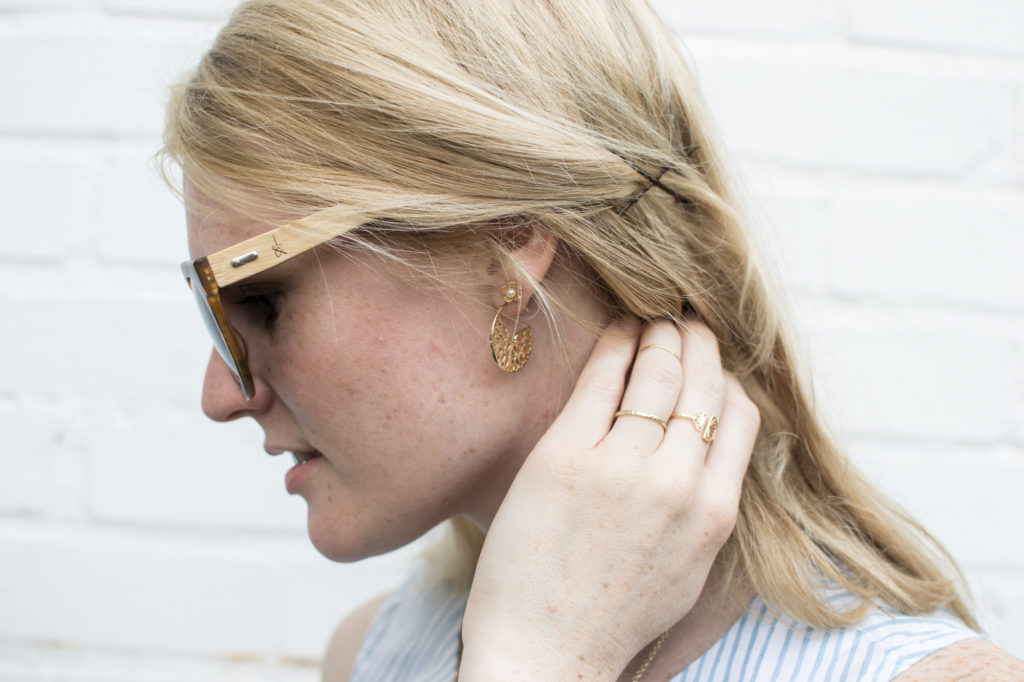 The Sunglasses
I'll be teaming this dress with my new Hendrik tortoise shell sunglasses from Lines & Current. Made from bamboo, which is a really sustainable material, they are very affordable at £25, have UV400 protection, and 10% of all profits go to charity. To read more about the charities they work with please click here.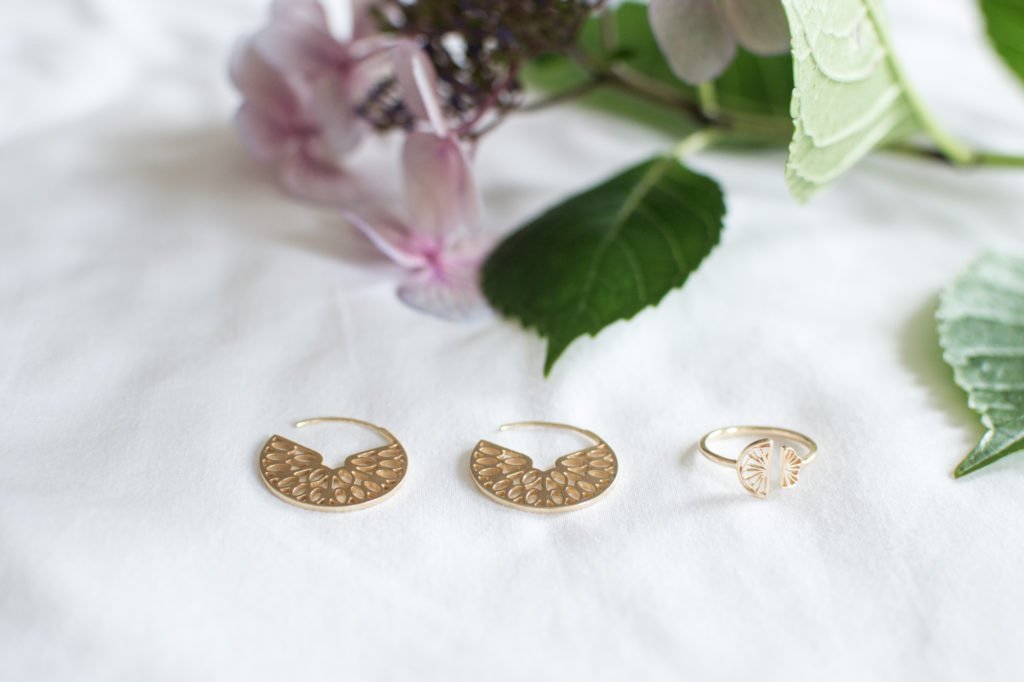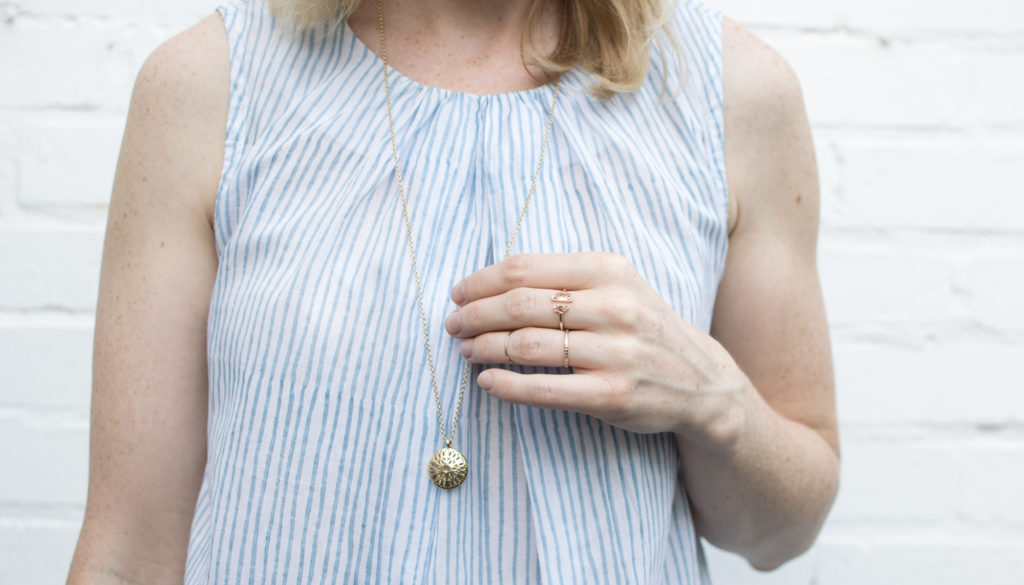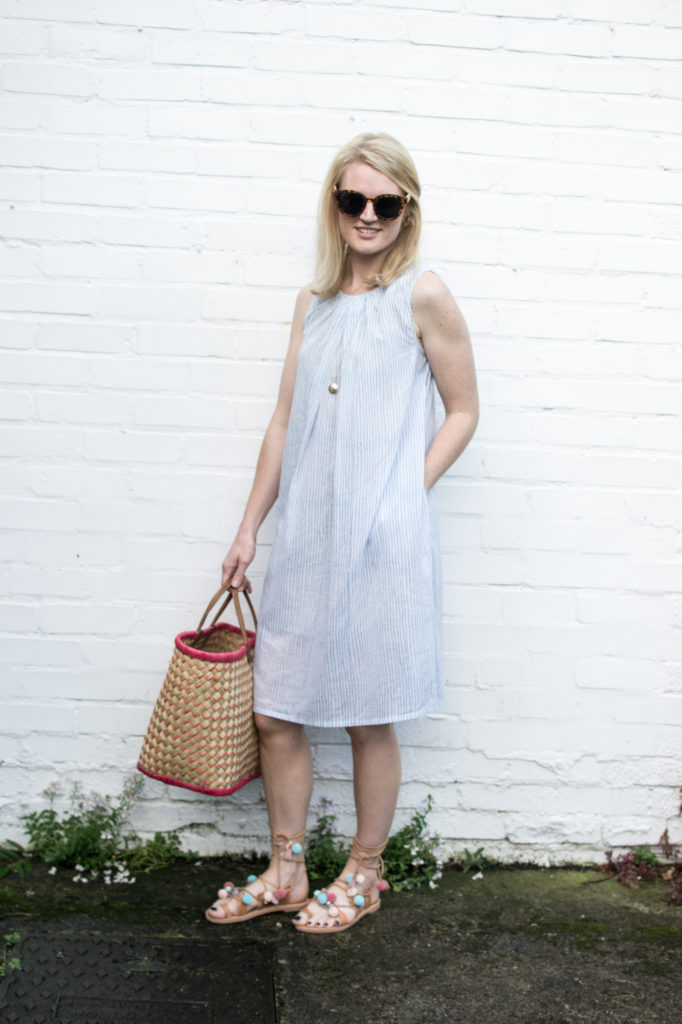 The Jewellery
My jewellery is from Little by Little, a beautiful ethical jewellery brand that also gives back to society through supporting Action Against Hunger. Inspired by food, these are items from their Seville collection. I love the ultra long 30" Seville dome pendant, which I can see myself layering up with other necklaces. Also their take on the hoop earing, cleverly showing a segment of an orange and the adjustable fan ring. Their jewellery is simple, imaginative and elegant, and I'm looking forward to telling you more about them in due course as they have a new collection launching. So, watch this space.
Shop My Wardrobe
_________________________________________________________________________________________________________
_________________________________________________________________________________________________________