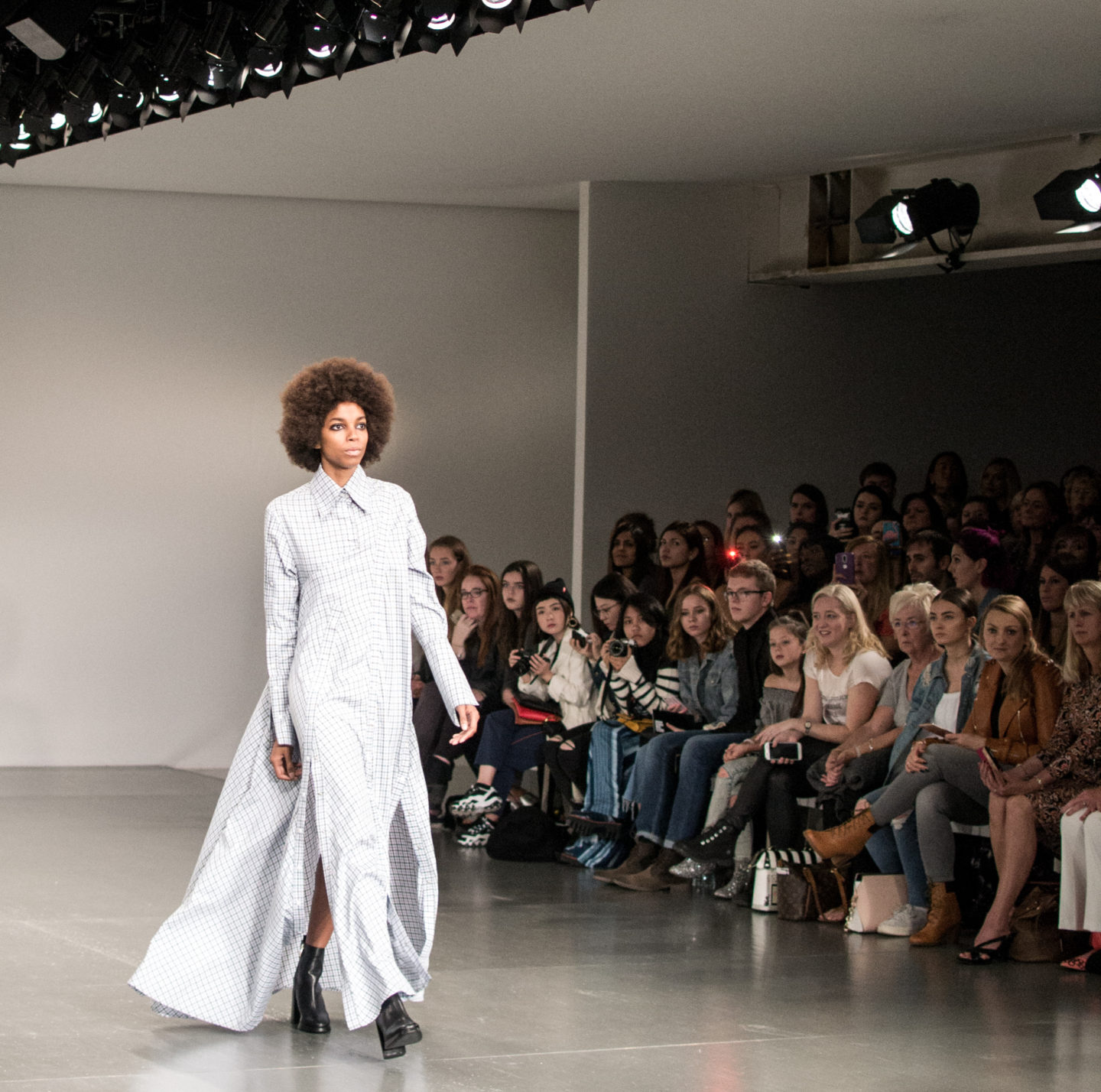 London Fashion Week Festival
London Fashion Week Festival is always a real highlight. It's a frenzy of fashion and beauty, and is the place to discover hot new brands. Plus as a mum it's a real treat to have some time to indulge in a bit of retail therapy, a glass of champagne and a natter with my friends. So Dr. Husband took the kids and I headed off into town with blogger Emma from Finlay Fox and stylist Kelly Ekardt.
Fyodor Golan
This year I was lucky enough to see Fyodor Golan's Autumn Winter catwalk show. Not only was it a feast for the eyes, but it was also a celebration of girl power, thanks to the brand's obsession with cartoon show The Powerpuff Girls. An oversized grey sweat dress with the slogan 'power, power, power' headed down the catwalk along side a rainbow cat suit and jacket with neon post it notes on it. Even their black boots had a lime green heel. This is range for the girl who wants to be noticed. But there were also some more subtle pieces like the maxi length check shirtdress with an amazing lacerated hem. It was a cacophony of colour and texture, set back with inventive takes on wardrobe staples, that was imaginative to the last.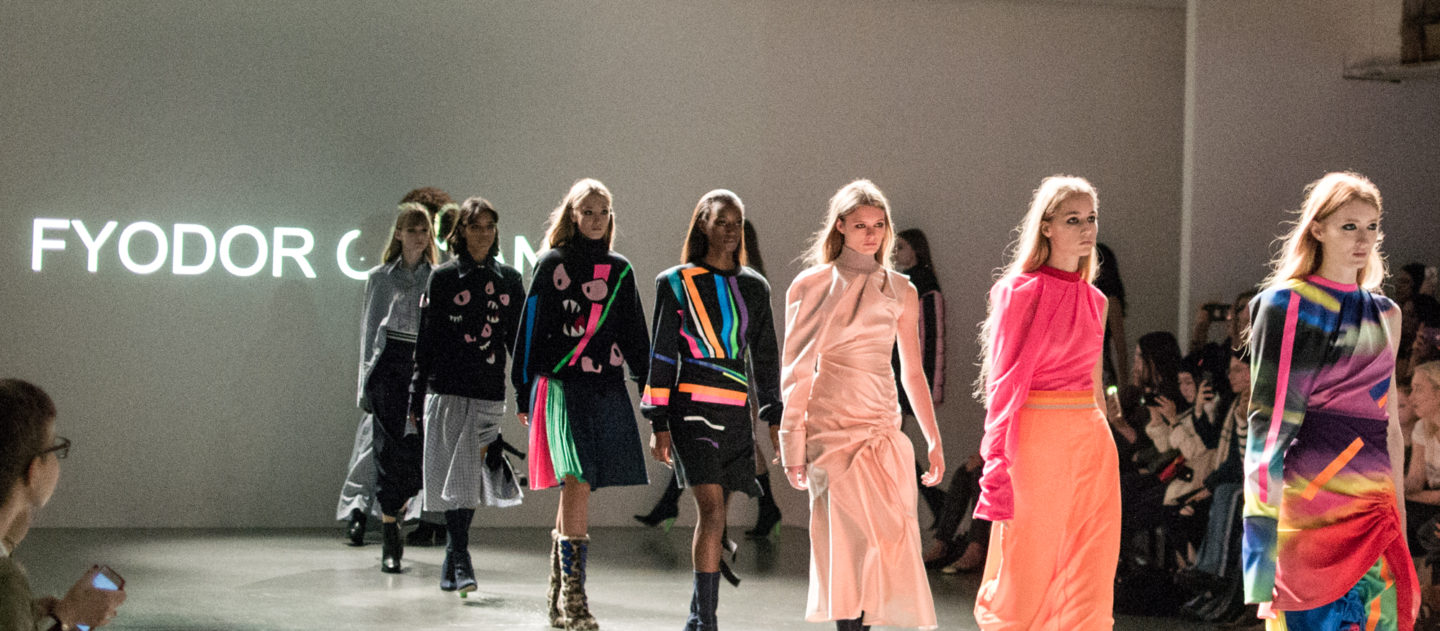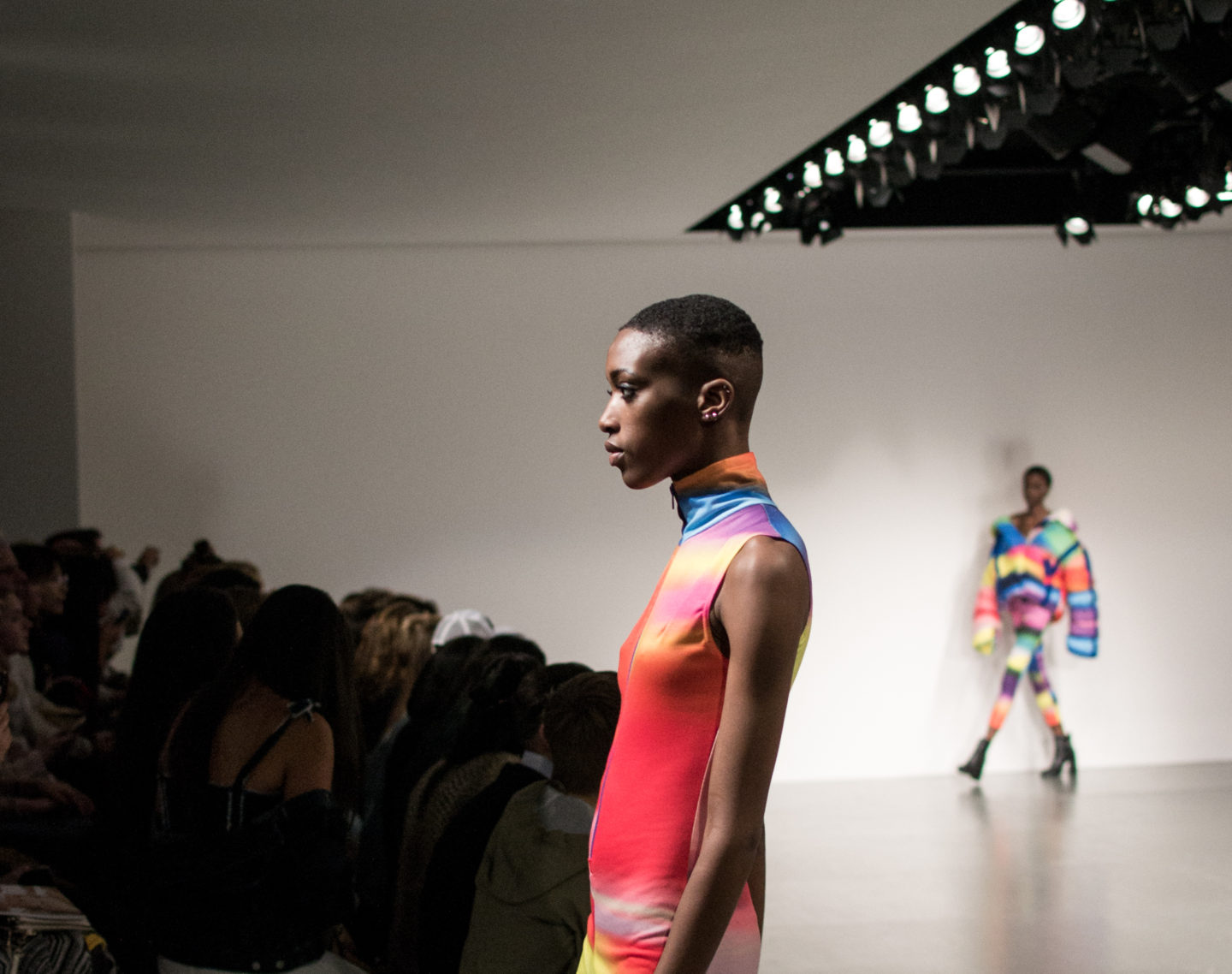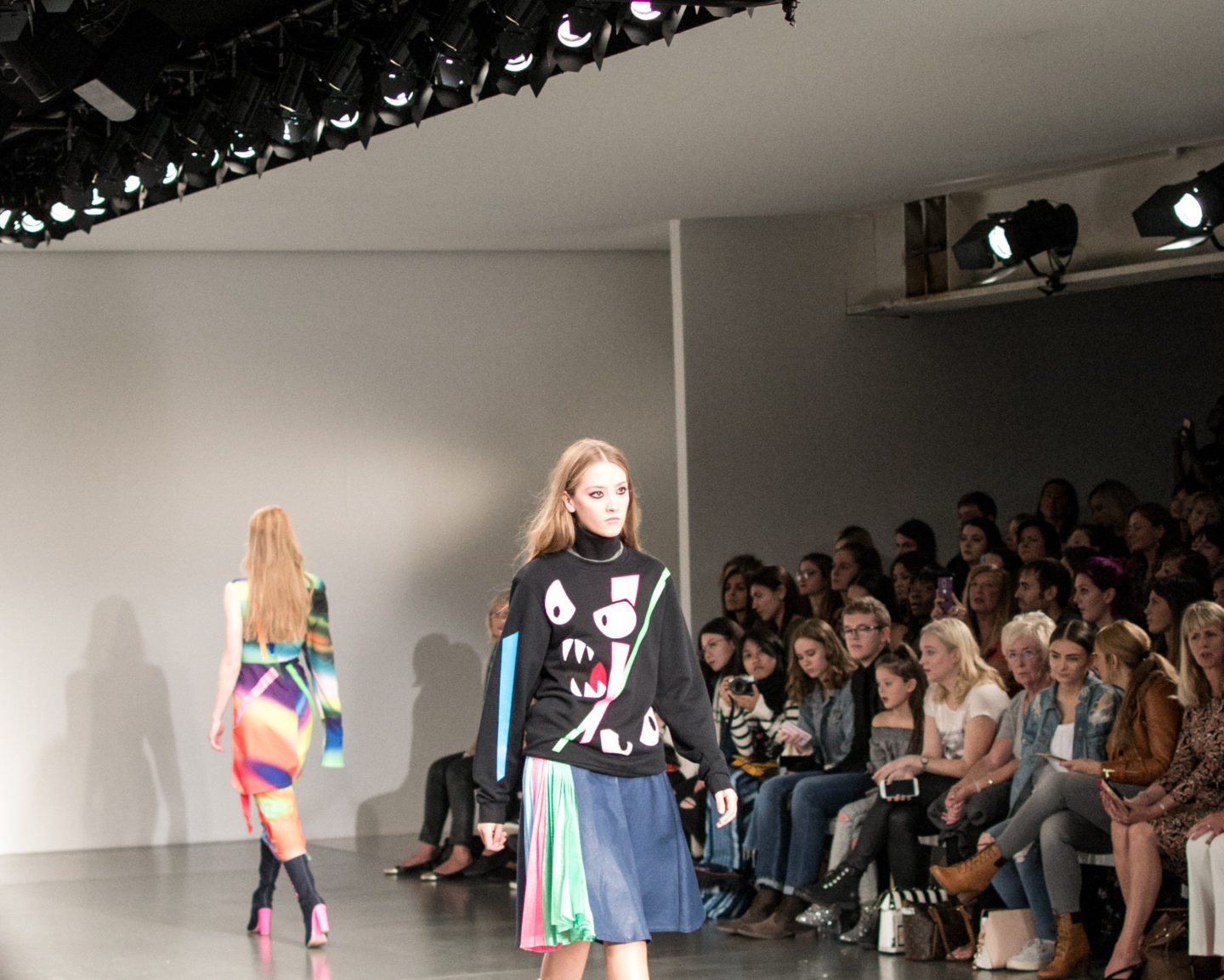 Shopping
After the show my friends and I headed to do a little shopping. Whilst you can get some amazing deals on designer clothing, it's always the accessories section that stands out for me. Often this is where I'll find a new brand doing something a little bit different. Like Tea & Tequila, whose fun and quirky sequin motif bags stood out a mile. Handmade in Mexico, the girls behind the brand work closely with skilled artisans to give a contemporary edge to traditional craftsmanship. Or Edge of Ember who creates beautiful jewellery ethically crafted by global artisans. I recently wrote about this wonderful brand, and if you'd like to read that post, then please click here.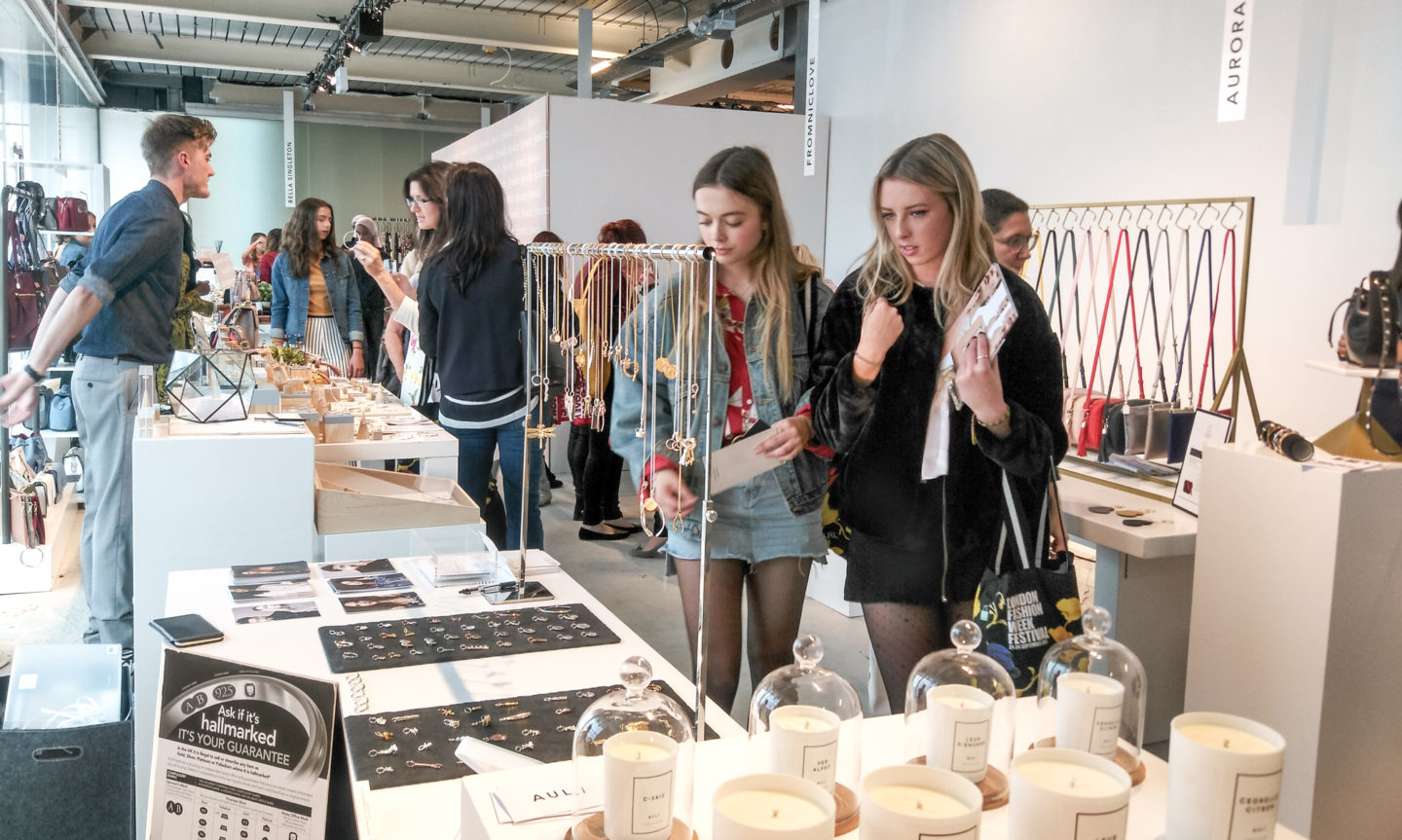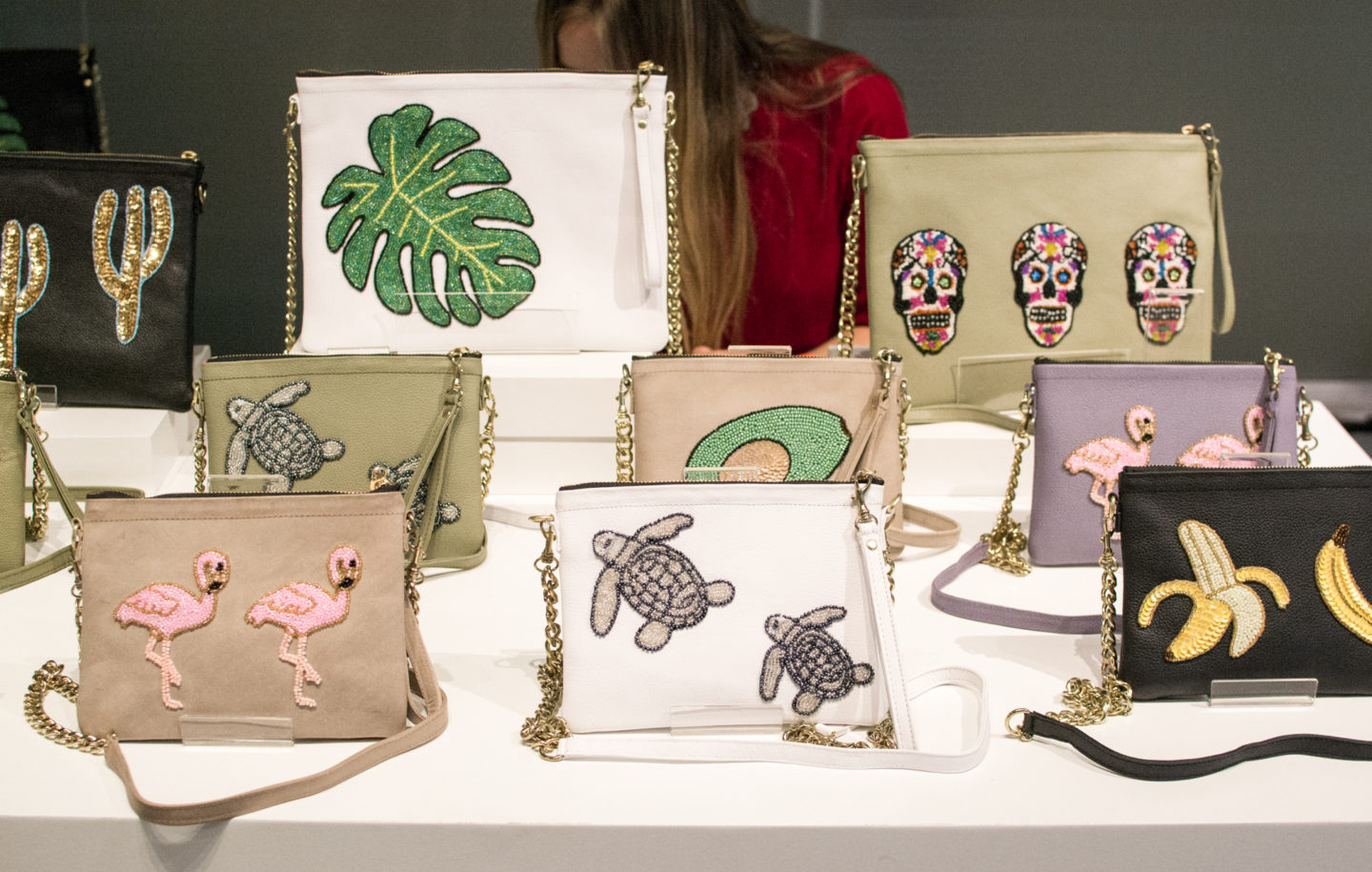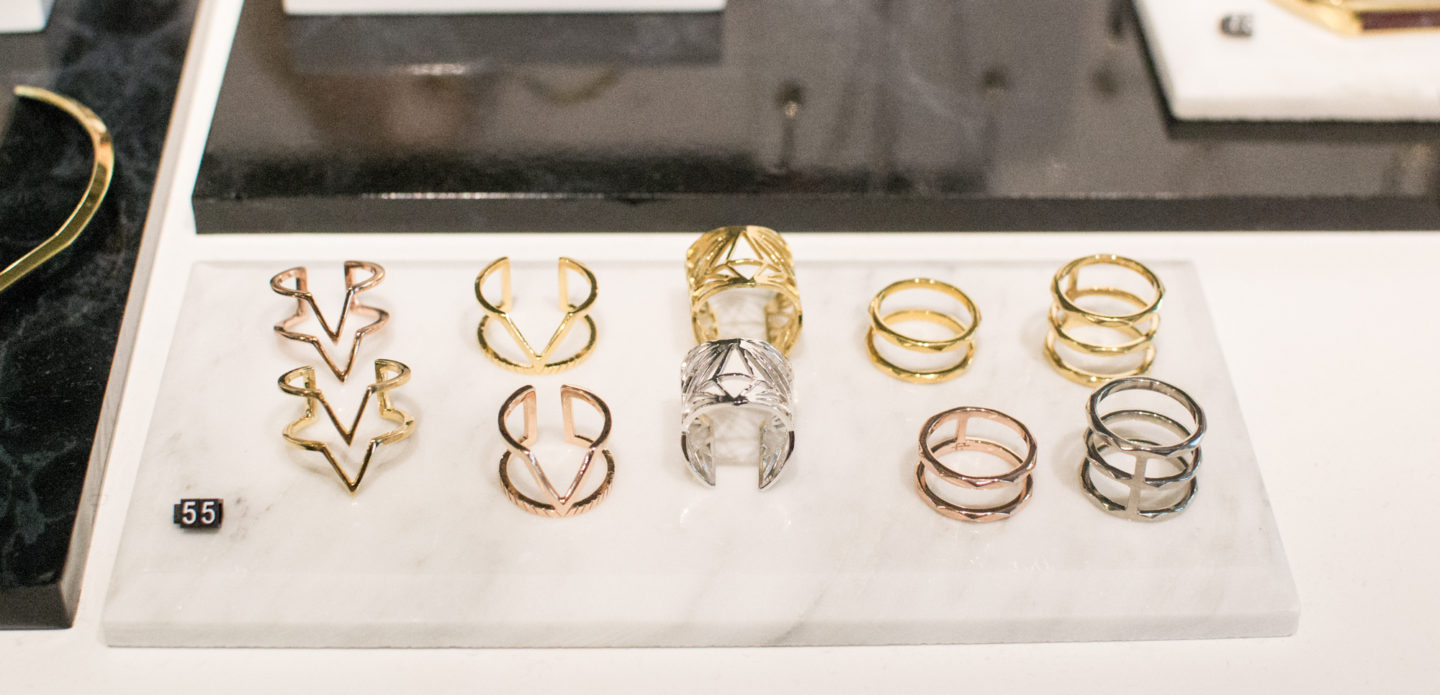 If You Missed Out…
As ever there sadly wasn't time to do everything. There's always such great talks put on, if you can tear yourself away from the shopping. I'd have loved to have met Fyodor & Golan in person and had the chance to ask them questions, or to have heard the queens of instagram, Style Mum and Victoria from Victoria Genevieve Styling, speak. If you'd like to read an interview I did with them recently, do click here. But never mind there's always next February, 22nd-25th, which you really must get in your diary now.