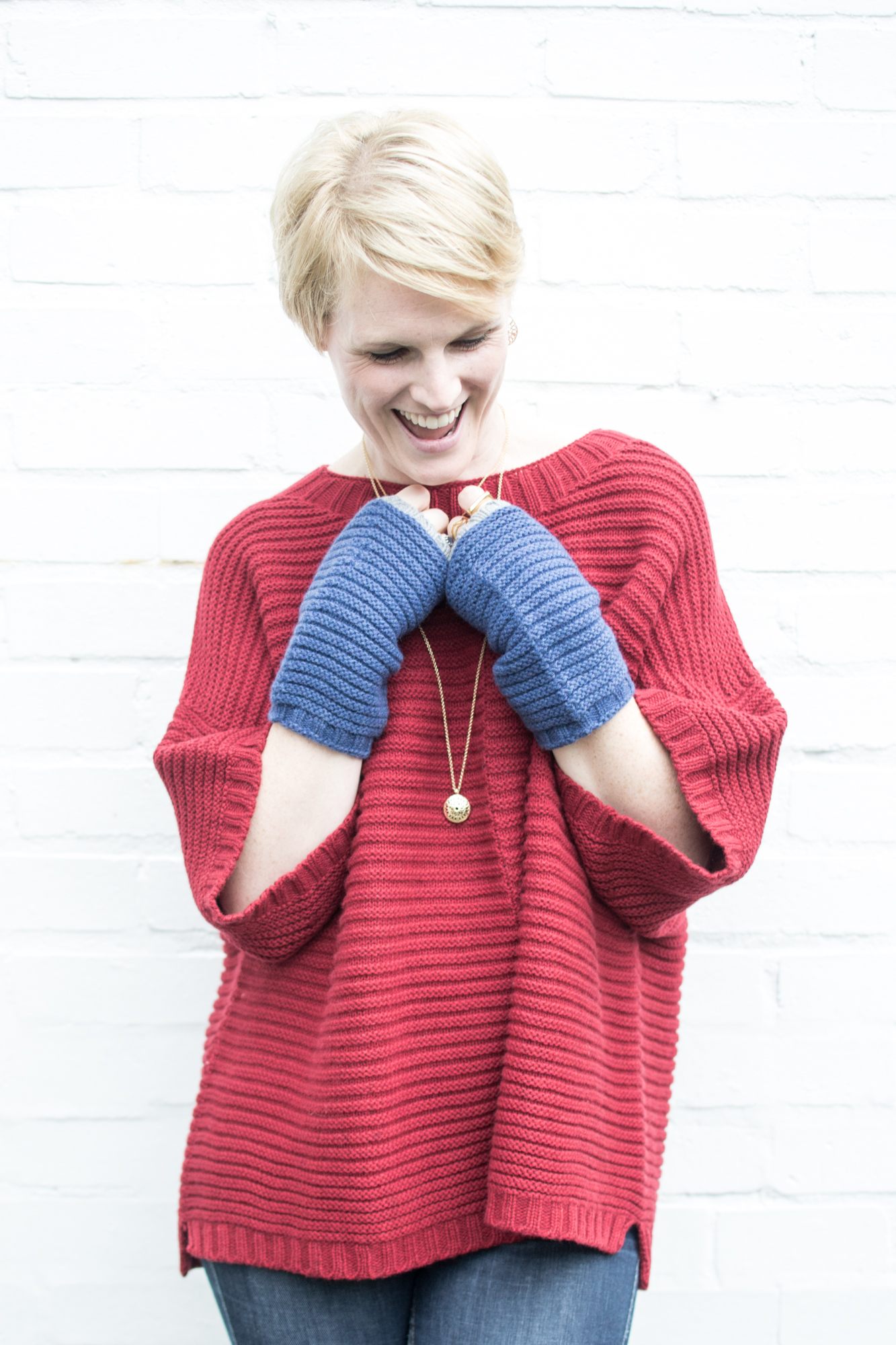 I am a complete knitwear geek. Since my early twenties, I've spent too much time thumbing through stitch books and longingly stroking jumpers in Selfridges. So you'll understand my excitement when Alison Baker, founder of Ally Bee, contacted me to tell me about some special pieces in her new Autumn/Winter knitwear collection, made from an incredible yarn.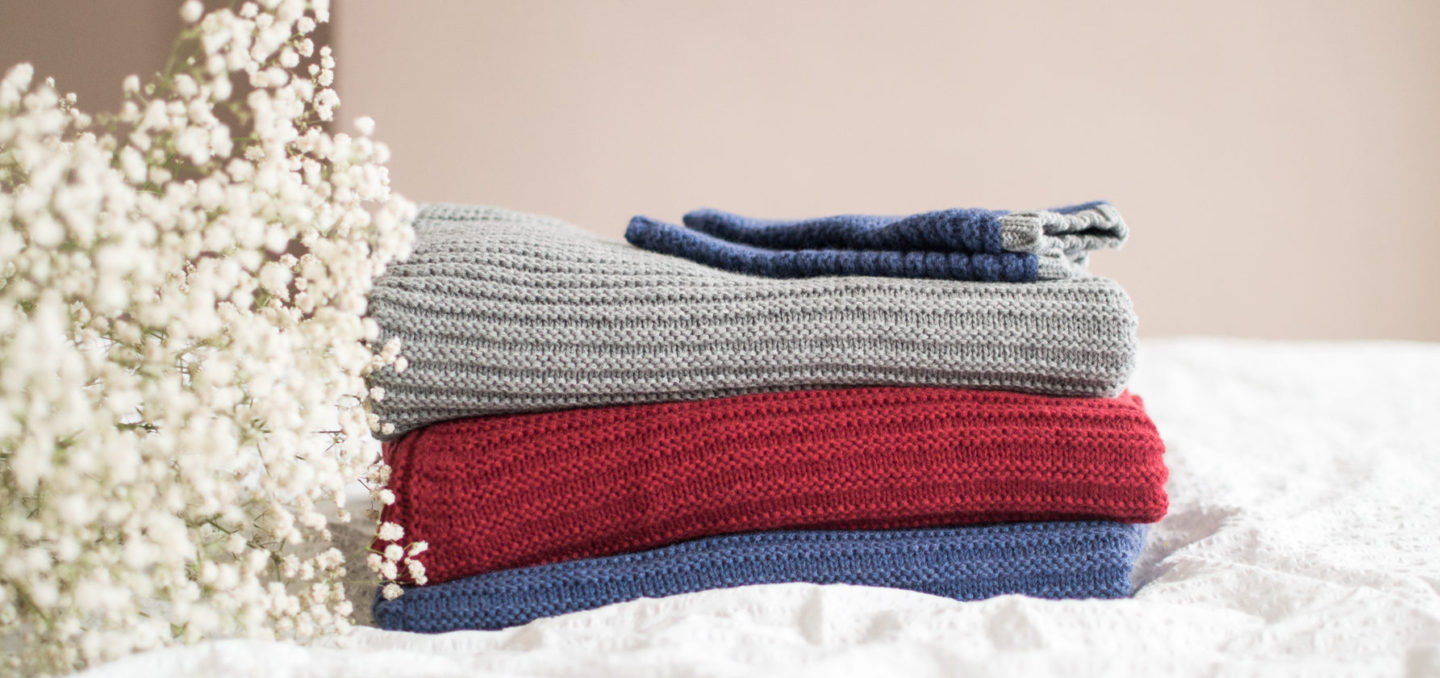 The Yarn
If I tell you it's 80% Merino 20% Cashmere, that should make you swoon. The fact that it's an oversized chunky knit Poncho Jumper that's incredibly snuggly makes it even better. Oh, and I should add, she's also produced some wonderful knitted cuffs to keep your hands warm. But what makes it really special is that it is made from 'Cradle to Cradle®' certified 'Fairwool' yarn.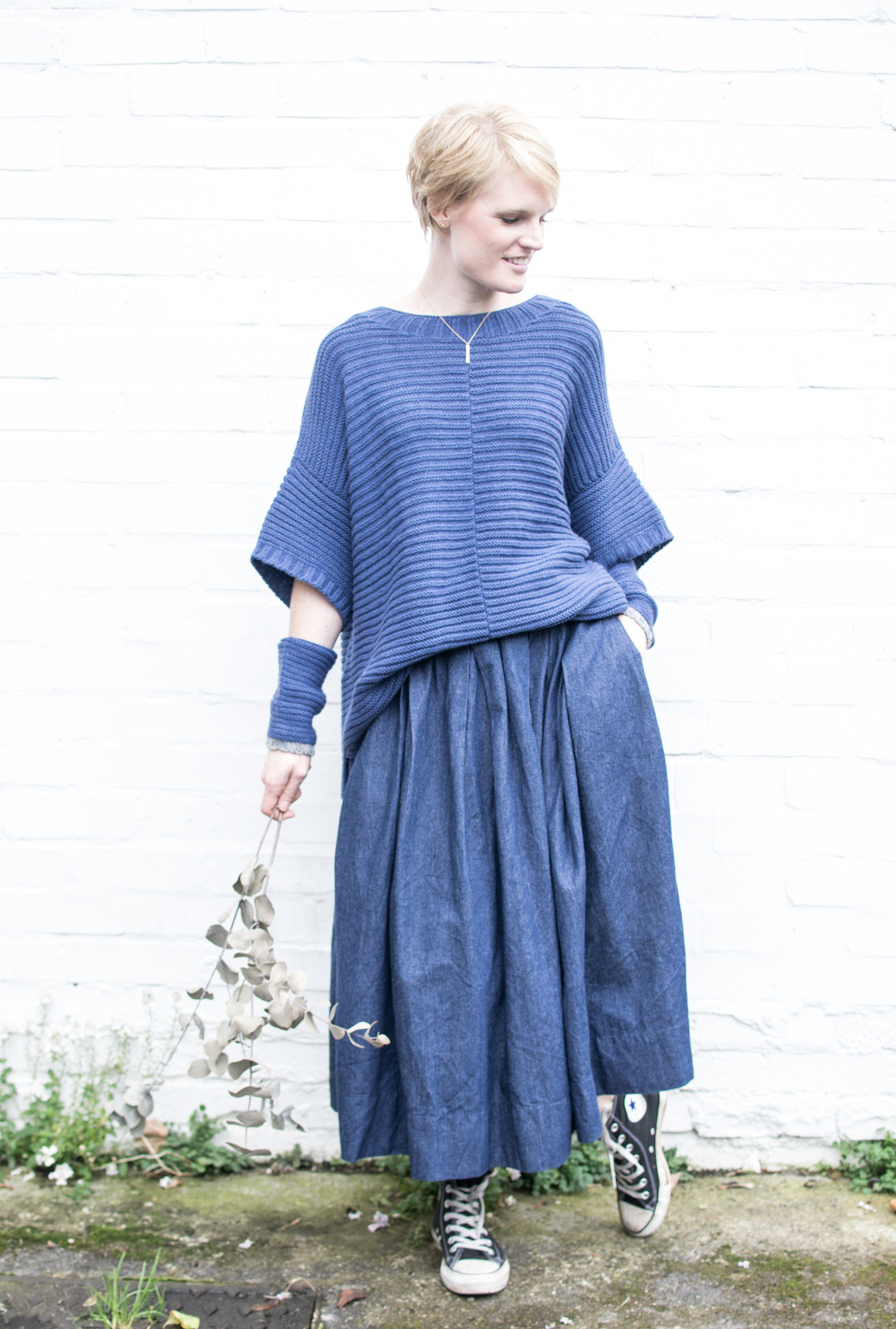 What is 'Cradle to Cradle®' Yarn?
What on earth is 'Cradle to Cradle®' yarn or 'Fairwool' I hear you say? Well, that's a good question. In short it's a yarn that can be traced back to its origins and shown to be produced in a sustainable, fair and ethical way.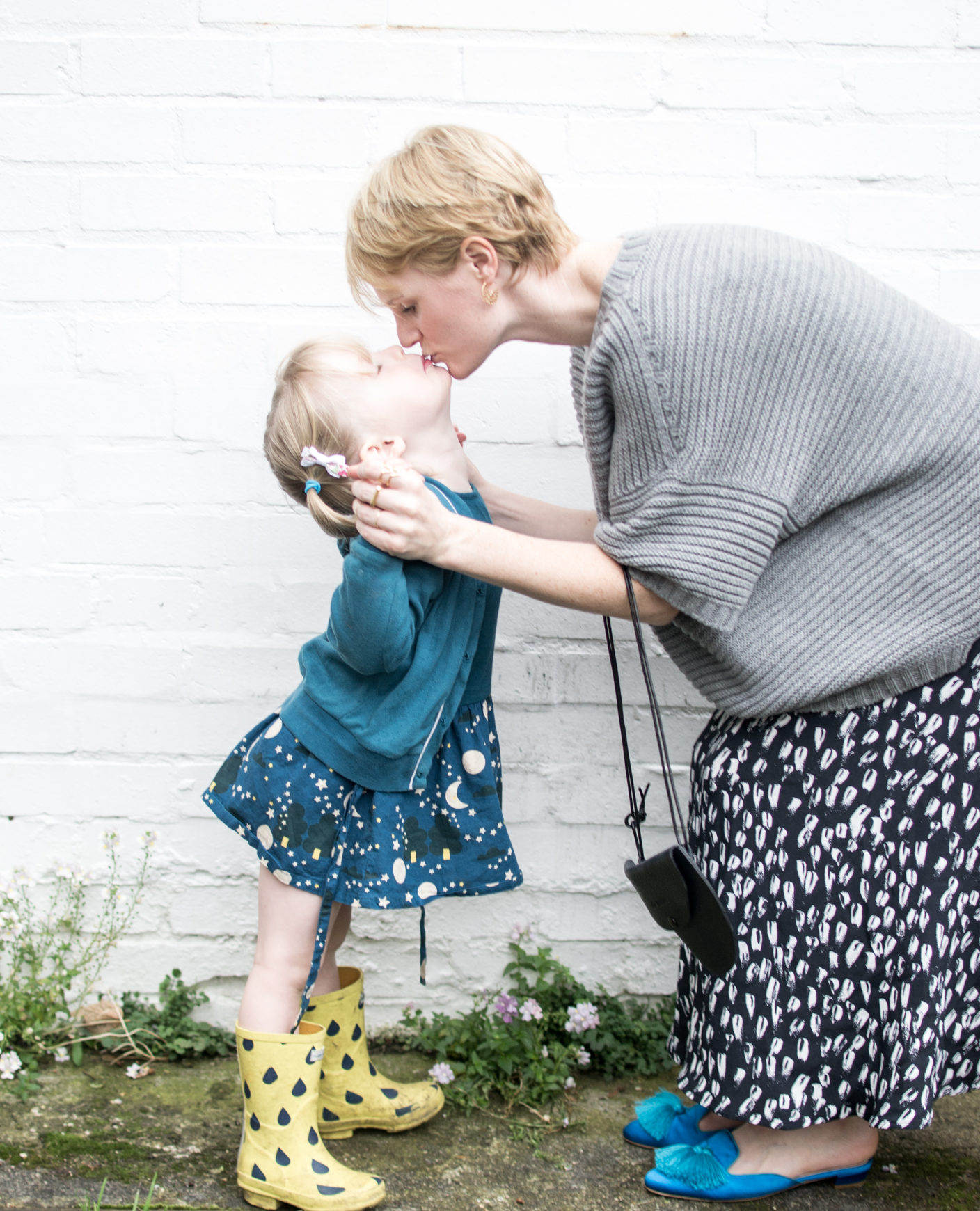 But I thought Wool was Sustainable & Ethical?
Wool is a wonderfully sustainable product. It's 100% natural and completely biodegradable, plus it's soft (mostly!), cosy and warm. But if you recall protestors dressed as rabbits outside Topshop campaigning against Angora production, you'll know it's not always farmed in the most ethical way.
You see there are so many pieces to the puzzle of how a garment is made. It can be a complete minefield for us, as consumers, to know whether or not something has been manufactured ethically.
Cruelty Free Farming Practices
Alison has bought the merino/cashmere 'Fairwool' for her Poncho Jumpers and Knitted Cuffs from Botto Guiseppe. It's an Italian yarn mill with a deep commitment to the environment and transparent production processes. For the merino, they have deliberately chosen a farm in Australia which meets their very stringent conditions. The barbaric procedure of mulesing* of sheep is not allowed and the animals have to be moved from pasture to pasture to prevent overgrazing & erosion, so maintaining a sustainable environment.
Fair Mongolian Cashmere
The cashmere is Fair Mongolian Cashmere, and is the only certified ethical and environmentally sustainable luxury cashmere yarn in the world. They have worked closely with the Mongolian cashmere herders to understand the challenges they face and to develop a business plan to enable more financial security.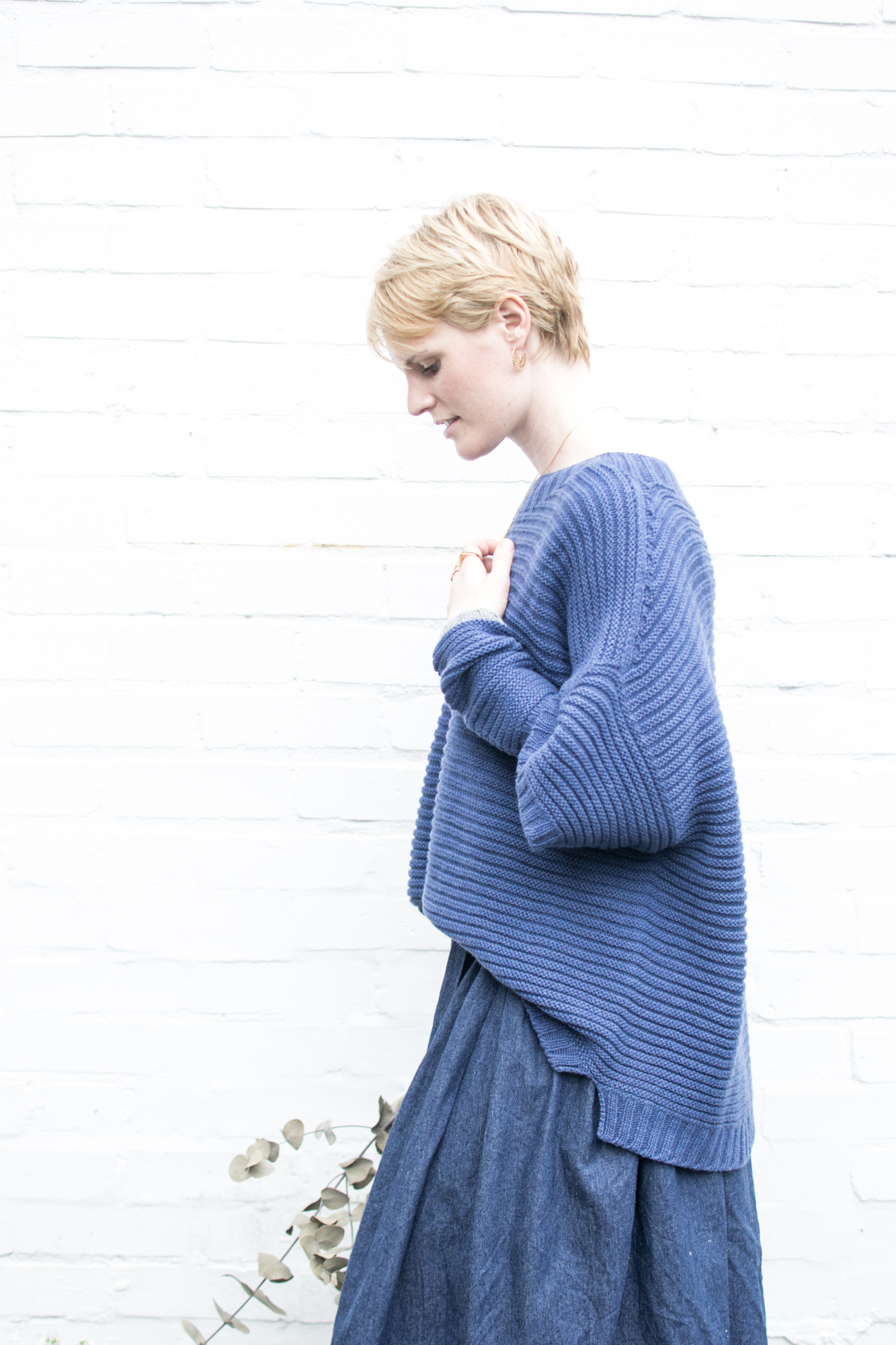 Sustainable Yarn Production
The fibres are then spun in Botto Guiseppe's mill, which is powered by 100% green energy, and then dyed into 15 different hues. Each dye is completely compostable, which: you may be surprised to learn isn't always the case. So often the dyes used in textile production can contain non-biodegradable hazardous chemicals, but that is a whole other blog post (!) so if you'd like to read more about it please click here.
Ally Bee's UK Production
And all that has happened before Alison has produced her designs or even thought about where her jumpers will be made. Phew! It's definitely about time for a cup of tea. As you relax and put your feet up, let me reassure you that all Ally Bee's knits are ethically produced here in the UK; need I say any more?
You can see, touch and enjoy Ally Bee's knits at 99 Essex Road, N1 2SJ from 23rd October; do pop in and say hi!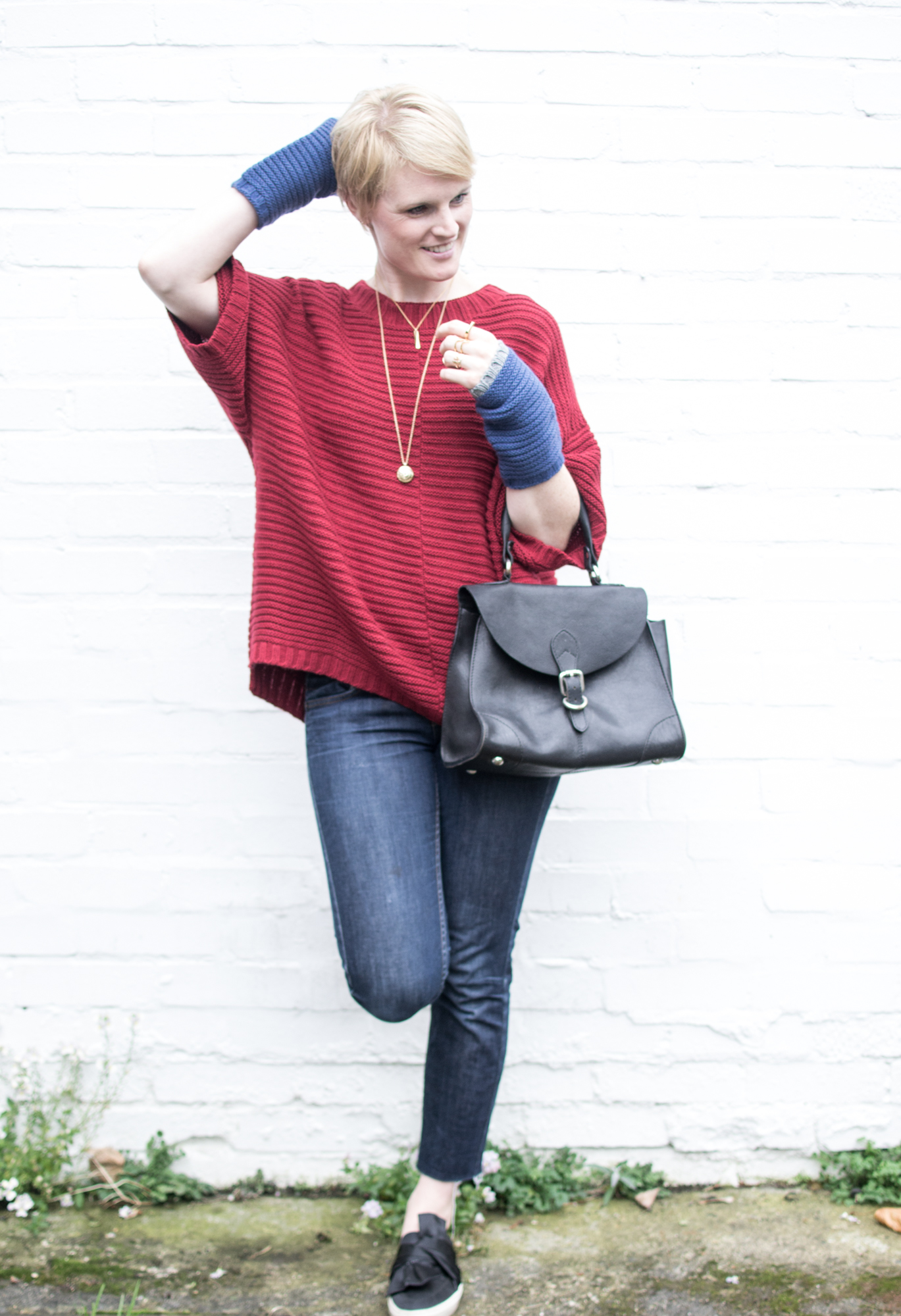 Shop My Wardrobe
____________________________________________________________________________________________
Poncho Jumper Cashmere Merino Cradle to Cradle® yarn – Red
Poncho Jumper Cashmere Merino Cradle to Cradle® yarn – Blue
Poncho Jumper Cashmere Merino Cradle to Cradle® yarn – Grey
Cashmere Knitted Cuffs Cradle to Cradle® yarn – blue
____________________________________________________________________________________________
This is a sponsored post created in collaboration with Ally Bee, but all opinions, as always are my own.  
*mulesing is a process where huge chunks of a sheep's skin are cut away from their backsides or a vice-like clamp attached until the skin dies and falls off. To read more please click here