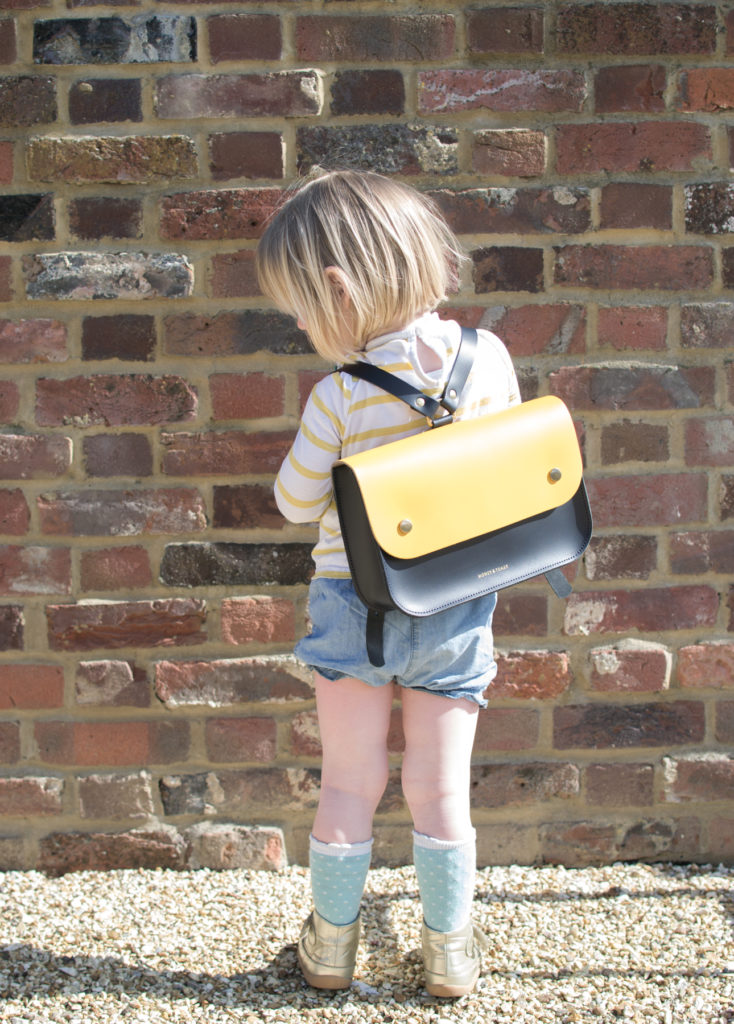 I have just found the most gorgeous satchel for Daisy. I confess I'm tempted to steal it for myself. It's from Honey & Toast a fantastic new brand set up by mum and designer extraordinaire Emma.
This lady has worked as a designer for some of the foremost British fashion houses; Paul Smith, Alice Temperley and Mary Katrantzou to name a few. She brings all this design expertise to kids accessories. For she thought, 'why can't children have well designed, leather, good quality bags with integrity?'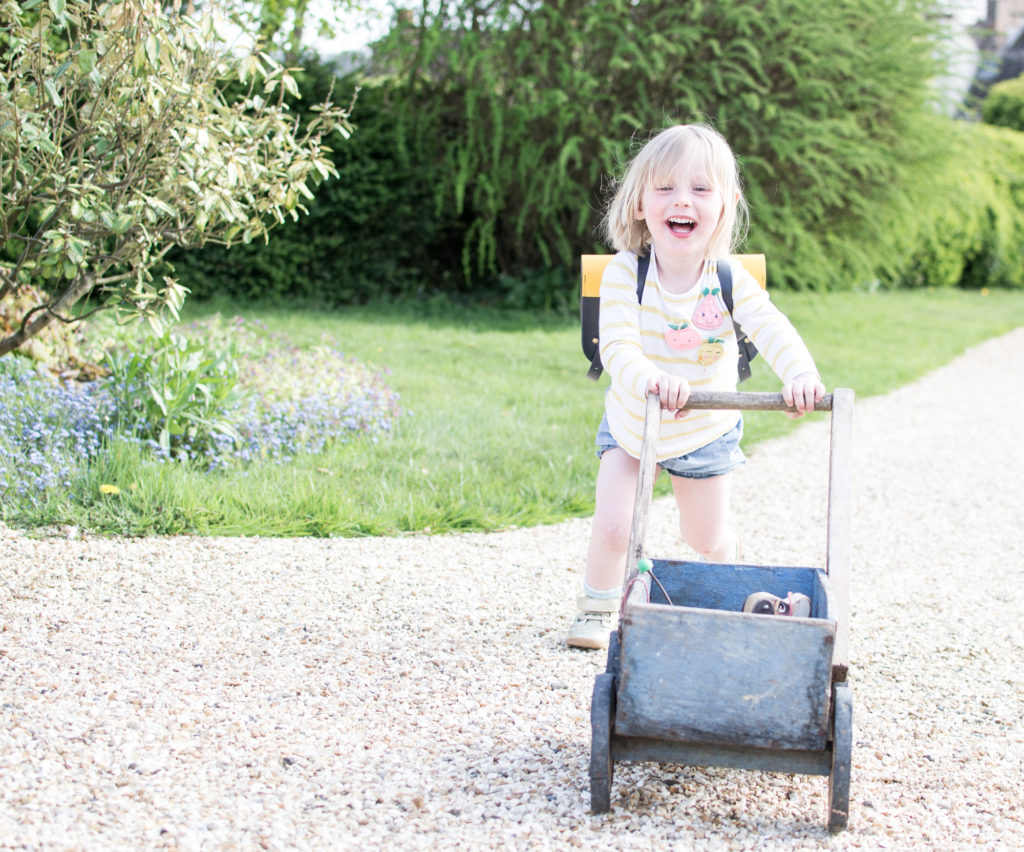 Her bags are playful, childlike and yet practical. Take the Rocket Scooter Satchel that's designed to fit onto, yes you guessed it, a scooter. Or the Pipin Purse that has eyelets to make a happy face. Her prints are fun and unisex, featuring planets, rockets, ladybirds and bumble bees, there's not a tractor or fairy in sight. We opted for the Ellison Satchel. I love the clean lines and colour block, Daisy is obsessed with yellow and she chose this bag. Daisy starts pre-school in September and this will be perfect for all her bits and bobs, she doesn't travel light!
All Honey & Toast's bags are made from leather. They are an investment and made to last a lifetime. You can personalise them by embossing a name, or even your child's drawing in either gold or silver foil. Plus they satisfy a parents' need to have beautifully designed, useful, items around the house and not more Peppa Pig plastic paraphernalia.
Like most mums trying to set up their own business, Emma's motivation is to create a long-term flexible working solution for her and her family. ' I really want to be able to do more than one pick up from the school gates a week!' Fashion is a notoriously unsympathetic industry for mums, bizarre as it is predominately run by woman. And Emma herself is currently working 4 days a week designing and running Honey & Toast in her 'spare' time. Her husband is her distributor (he goes to the post office) and her mum makes all the dust bags to keep the bags looking beautiful.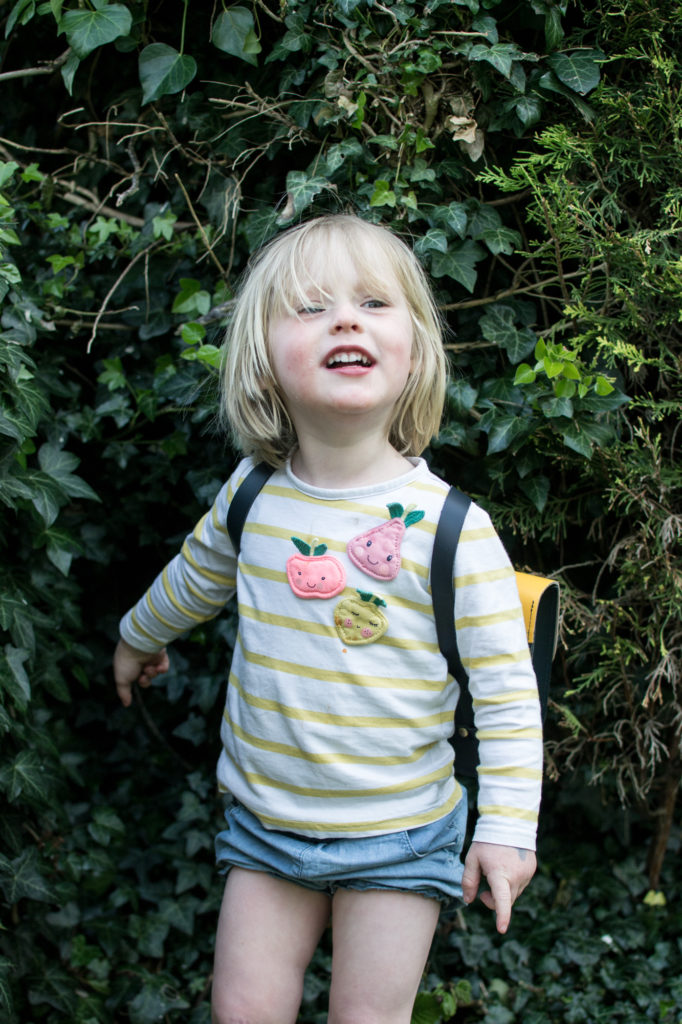 All Emma's bags are made here in Somerset by a family run factory in Frome. Her printed leather is from the Midlands and the solid colours from Holland. Her aim is to be transparent and to keep her carbon print small. An attitude I wish many more retailers would adopt.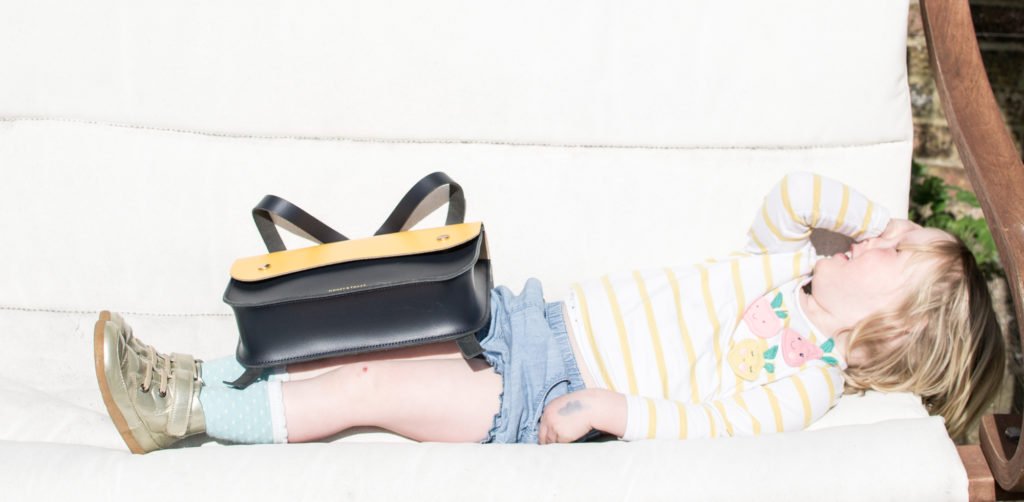 Shop Honey & Toast at www.honeyandtoast.co.uk
Follow their story on Instagram @honeyandtoastlondon
Shop Daisy's Outfit
_______________________________________________________________________________________________________
Ellison Satchel | Honey & Toast
Clothes | All Pre loved
_______________________________________________________________________________________________________