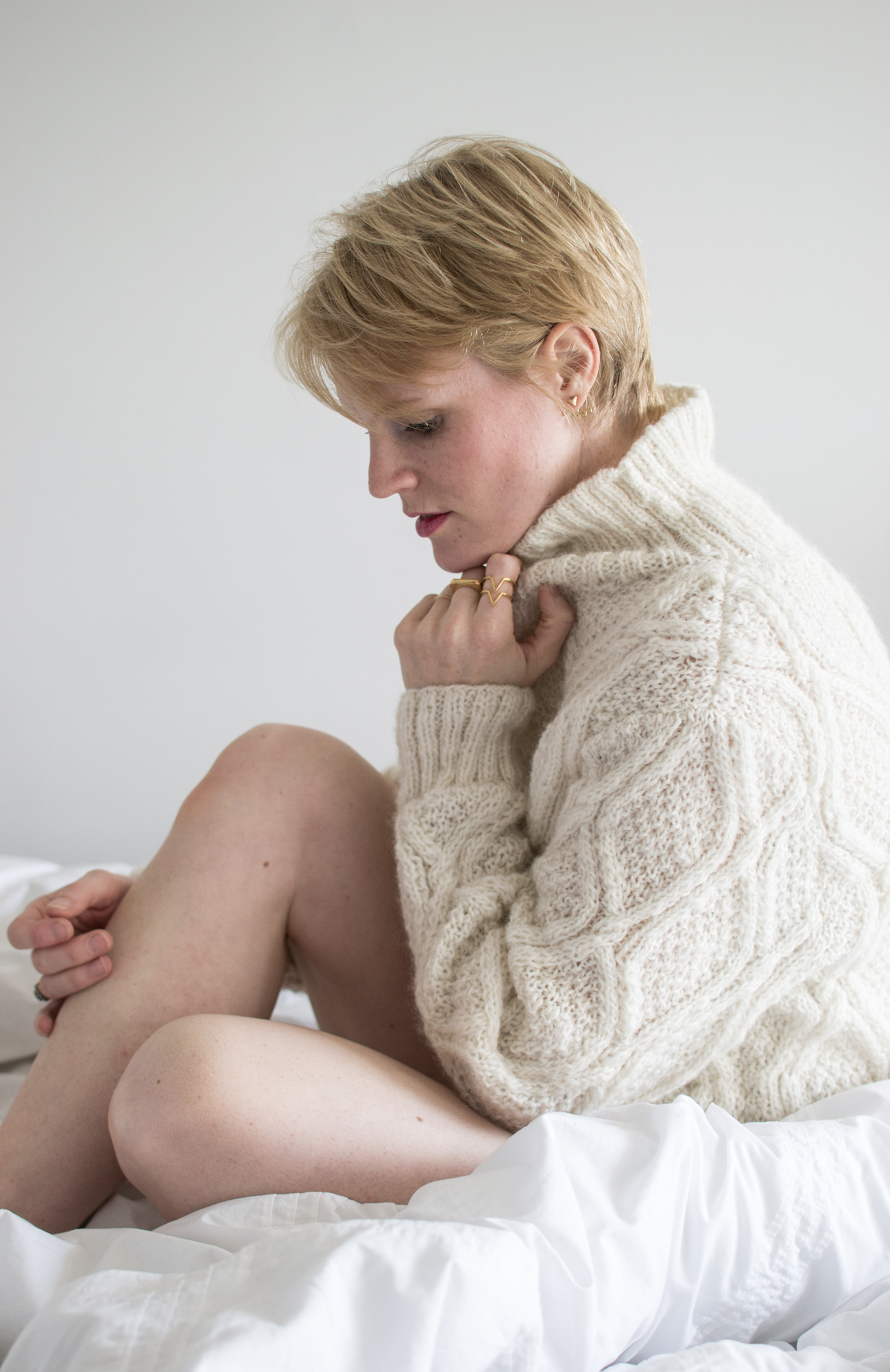 Oooo that's a million dollar question, how do you know if a brand is ethical? A friend asked me this recently and I realised that the answer isn't as straightforward as it might seem. The very fact that you are asking this question is a great place to start. Having an awareness that a brand might not be producing ethically is the first step to conscious consumerism.
Fairtrade
Firstly look out for Fairtrade certification, it's the gold standard for production and sets standards that must be followed which include:
Fair Payment
Transparency & Accountability
No discrimentation
No forced or child labour
Respect for the environment
Opportunities for disadvantaged producers.
The two I most commonly see in the UK are the Fairtrade Foundation and the World Fairtrade Organisation. Both companies independently check that throughout the supply chain these standards have been met.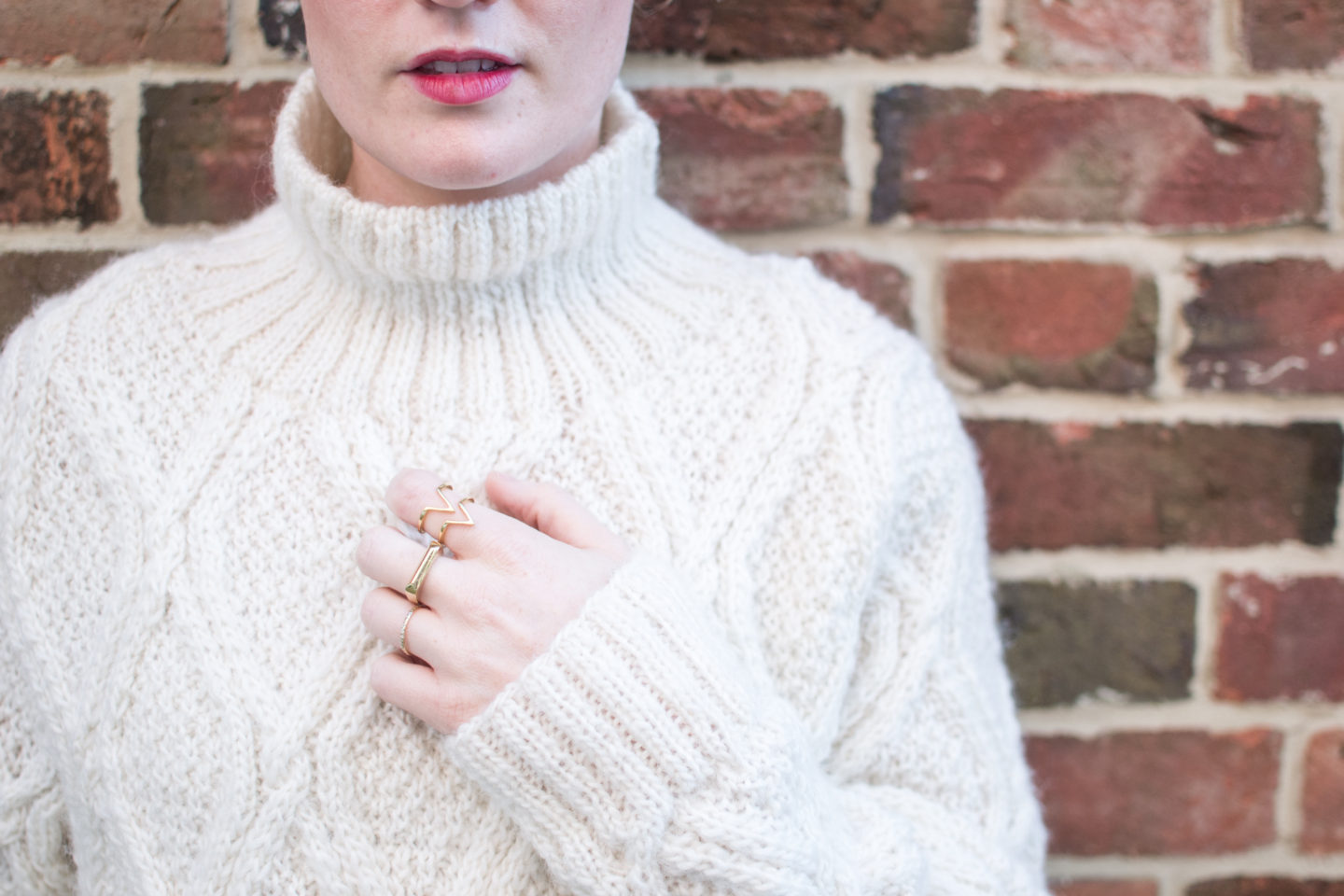 This super cosy 100% wool Fisherman's Jumper is from People Tree. I love the intricate cable detail and basket stitch, oversized shape and high neck. However I also love knowing that it has been hand knitted in Nepal and is Fair Trade certified. The women at the Kumbeshwar Technical School, where this jumper was made, earn a fair price for their skills and receive technical training. The profits are put back into the KTS community, including running an orphanage and school. This is just one example of Fairtrade in action.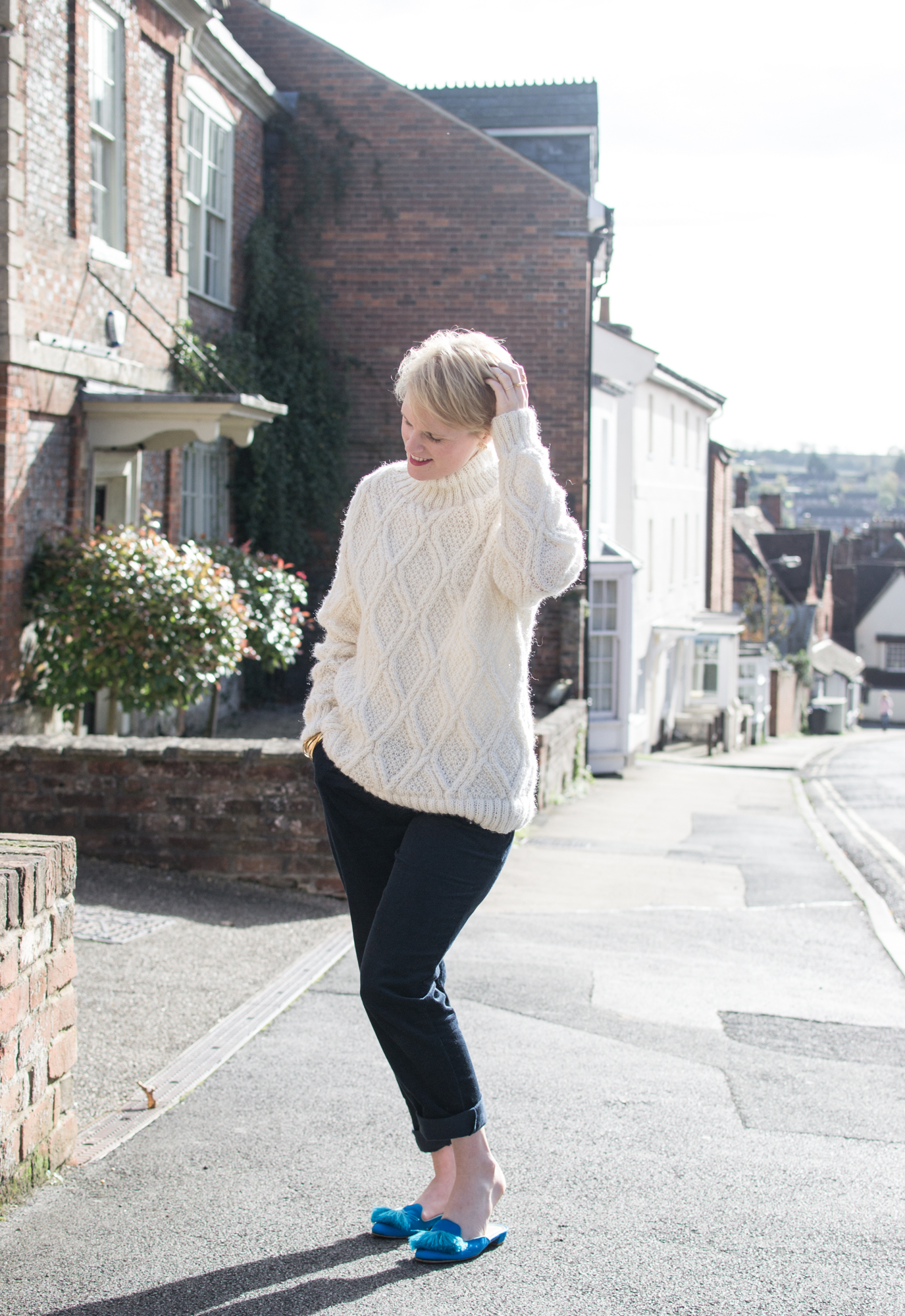 Code of Ethics
Any brand worth it's salt will have a code of ethics or a company policy for you to read, if you're prepared to dig around on their website. It's usually in lawyer speak, which may take you a little while to get your head round. But remember these are codes that will be self-enforced, and any auditing processes can be subject to bribery and corruption.
In my experience as a buyer for several fast fashion stores, whether company policy is followed varies. I have been pressured into buying from unaudited factories all in the name of restocking a best selling garment. However, I have also worked for a company who refused to work with Bangladesh despite the incredible prices because they were concerned with employment practices.
Whilst we're talking about Bangladesh, you should check whether the retailer has signed up to the Bangladesh Accord on Fire & Building Safety, as this is a code of conduct that holds more weight. In their own words, "It is an independent, legally binding agreement between brands and trade unions designed to work towards a safe and healthy Bangladeshi Ready-Made Garment Industry."

Independent Opinions
There are independent companies who have compiled their own research about how ethical a brand is. They also break down their scores so you can understand how they reached their conclusions. Have a look at the Ethical Consumer, rankabrand or Fashion Revolution.
Transparency
For me, transparency is key to knowing whether a brand is ethical. This tells me if the brand knows where their garments are being made, and whether they are prepared to be accountable. It's all very well having a code of ethics but if no one is checking that this is taking place then it's meaningless.
Fashion Revolution have complied their Fashion Transparency Index 2017 which reviews and rates 100 of the worlds biggest fashion retailers. They look at everything from how much information the brands disclose about their suppliers, through to the companies' environmental and social impact. It's free to download, and a fascinating read. Though feel free to donate to this excellent cause.
People Tree are brilliant at telling us exactly #whomademyclothes My 100% organic cotton corduroy trousers are made by Creative Handicrafts, a social enterprise working to empower women in the slum communities in Mumbai, India, How do I know this? It's written on their website and the garments came with a swing tag detailing this information. Hi-Five People Tree! May every other retailer follow your example.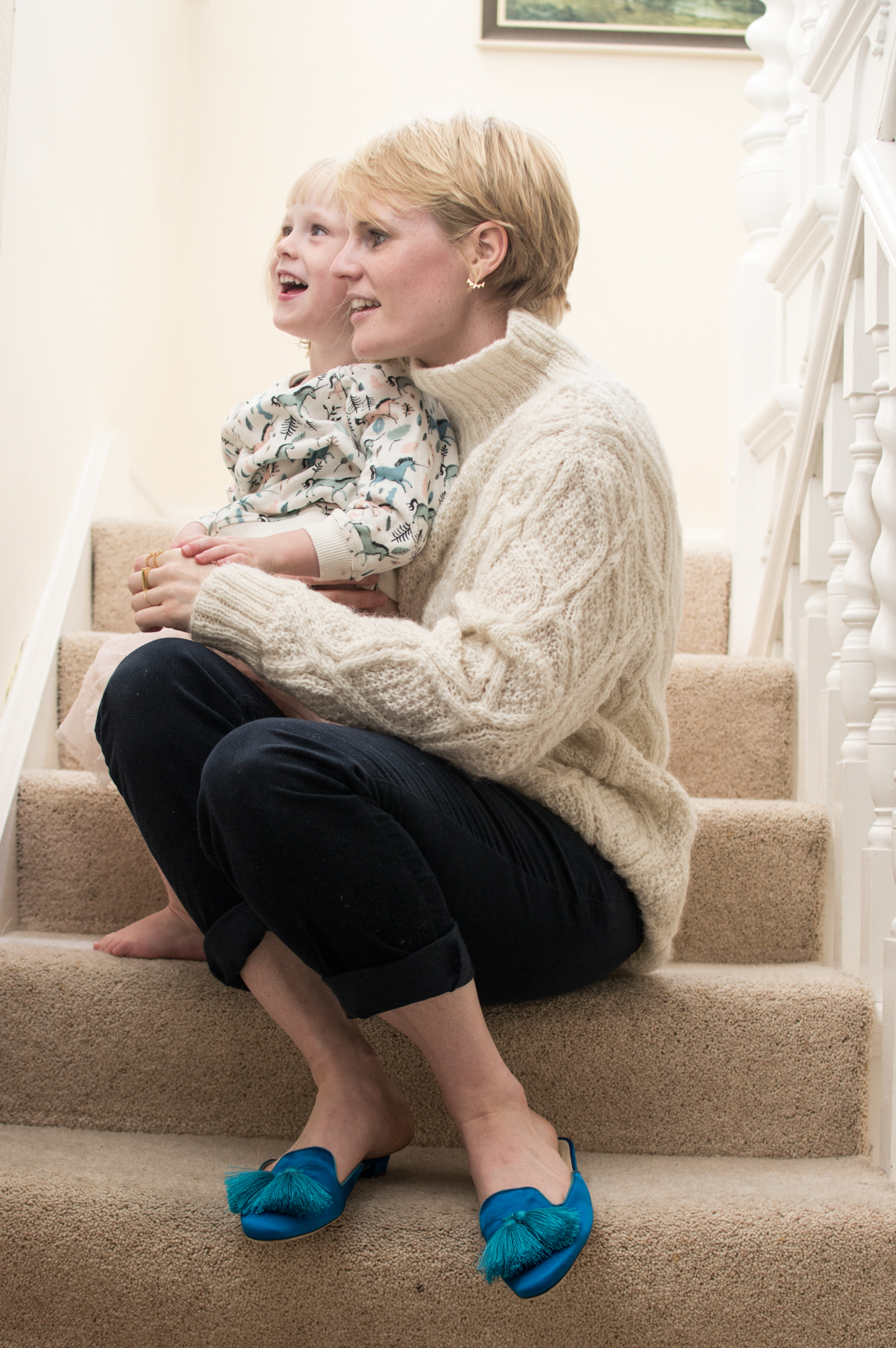 Shop Small
Personally I love to buy from small independent brands. Not only when you buy something an actual person does a little dance(!) But the supply chain is smaller so it is much easier to keep tabs on. That doesn't mean all independent brands are ethical, nothing in life is that black and white. But they'll often be much more transparent, and if they don't disclose where or how their garments are made, just ask. So many are very happy to tell you.
The jumper and trousers were gifted to me by People Tree, but all opinions are, as always, my own. I also make a small comission on products marked with an * below.
Shop My Wardrobe
____________________________________________________________________________________________
Fisherman Jumper* | People Tree
Corduroy Trousers* | People Tree
Shoes | Alexander White (similar)
Chevron Ring | Edge of Ember
Geo Ring | Hand made at Posh Totty Designs workshop
Daisy's Unicorn Jumper | emile et ida from Shortstitch
____________________________________________________________________________________________