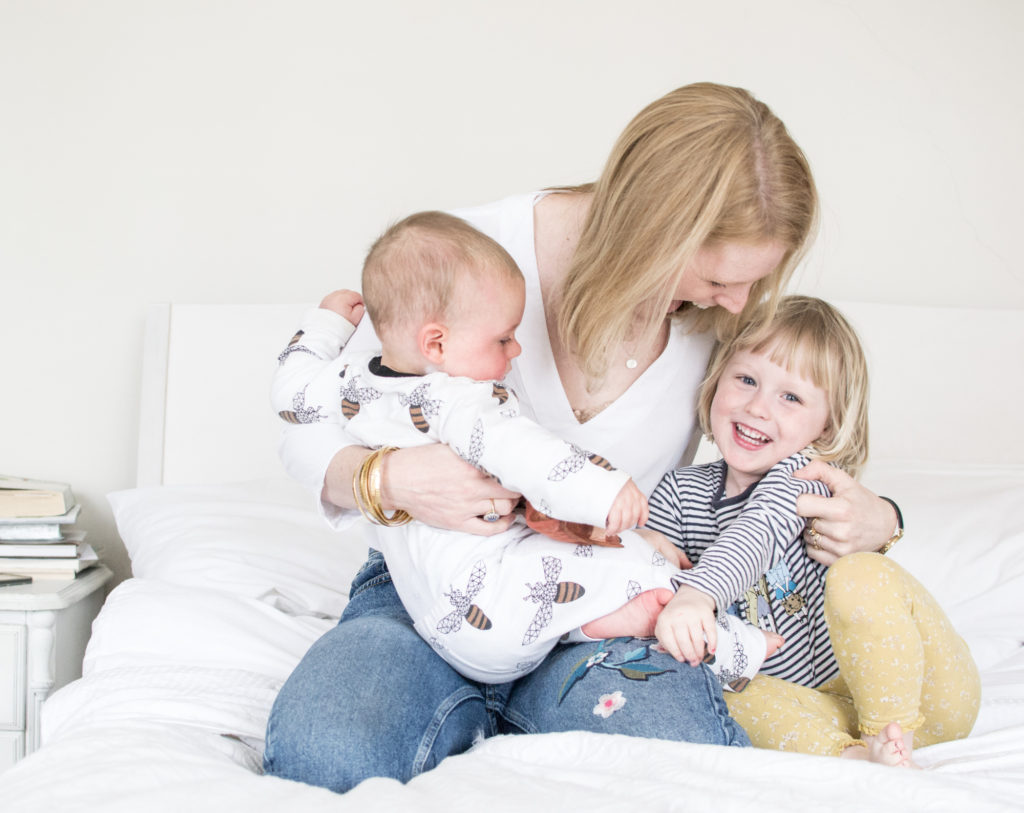 I have a friend with six children.
Yes, you heard me correctly, six. I visited her house shortly after Laurie was born, with one question on my lips: "How do you do it?"
Being a good mum, being kind & patient, feeding them healthy food, and enabling them to have fun can often feel like a monumental effort, like you need to be superwoman to achieve it.
But my friend's answer helped me put it all into perspective: "parenting is hard." Accepting that having two children wasn't going to be an easy ride, was my first step to sanity. The following things have also helped: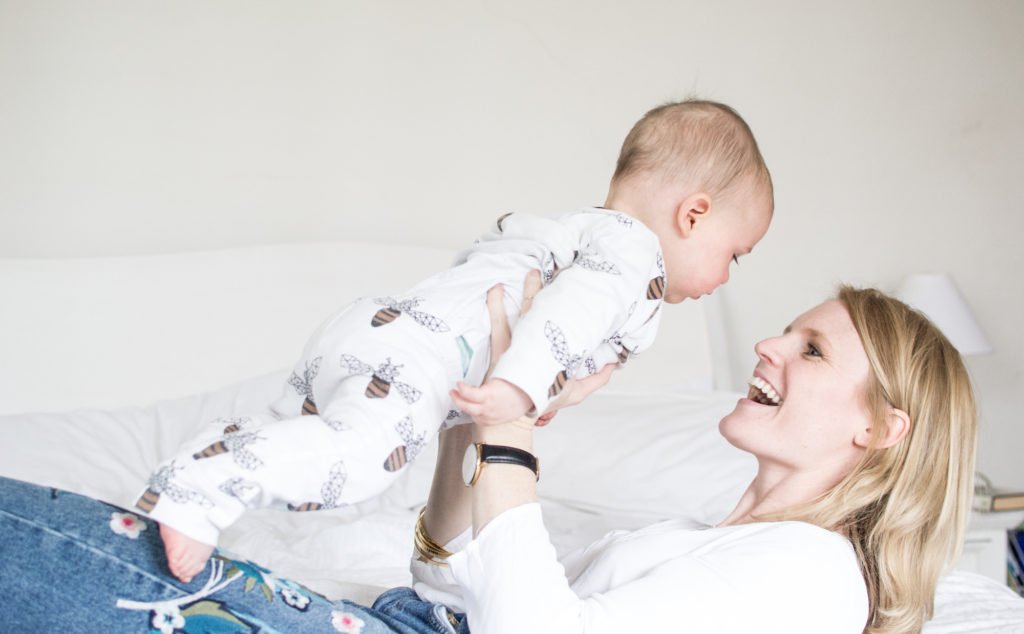 Laughter
Being able to laugh when things go utterly pear-shaped is invaluable. We've had many moments that border on the brink of disaster or hilarity depending on how you look at them. Daisy's first foray into my bag of nail varnishes springs to mind. Our bathroom sink still has a lovely splatter of Pamplona Purple down its side. For moments of utter stress I rely on Banyan Tree Essentials' Senses Revival with Peppermint and Eucalyptus essential oils. A small amount on the back of my neck or on my temples can help defuse a situation!
Be Organised
Get the nappy bag ready the night before, so obvious but so easily overlooked.
Sleep
Go to bed at a decent hour. The temptation is to watch Netflix, indulge in chocolate and stay up far too late. The nights I've sprayed Banyan Tree Essentials' Lavender & Bergamot Sleep Enhancer Pillow Mist on my bedding, massaged my shoulders with their Relax Massage Oil and laid down with their Lavender filled eye pillow have been much better! All part of their Busy Bee gift set which is designed to encourage rest and sleep, and comes with a useful cotton pouch to put all the items in. If we're having sleepless nights with the kids, I often treat them to a post bath massage and spray some of the Sleep Enhancer on their pillow. A refreshed well-slept mummy is so much nicer to know.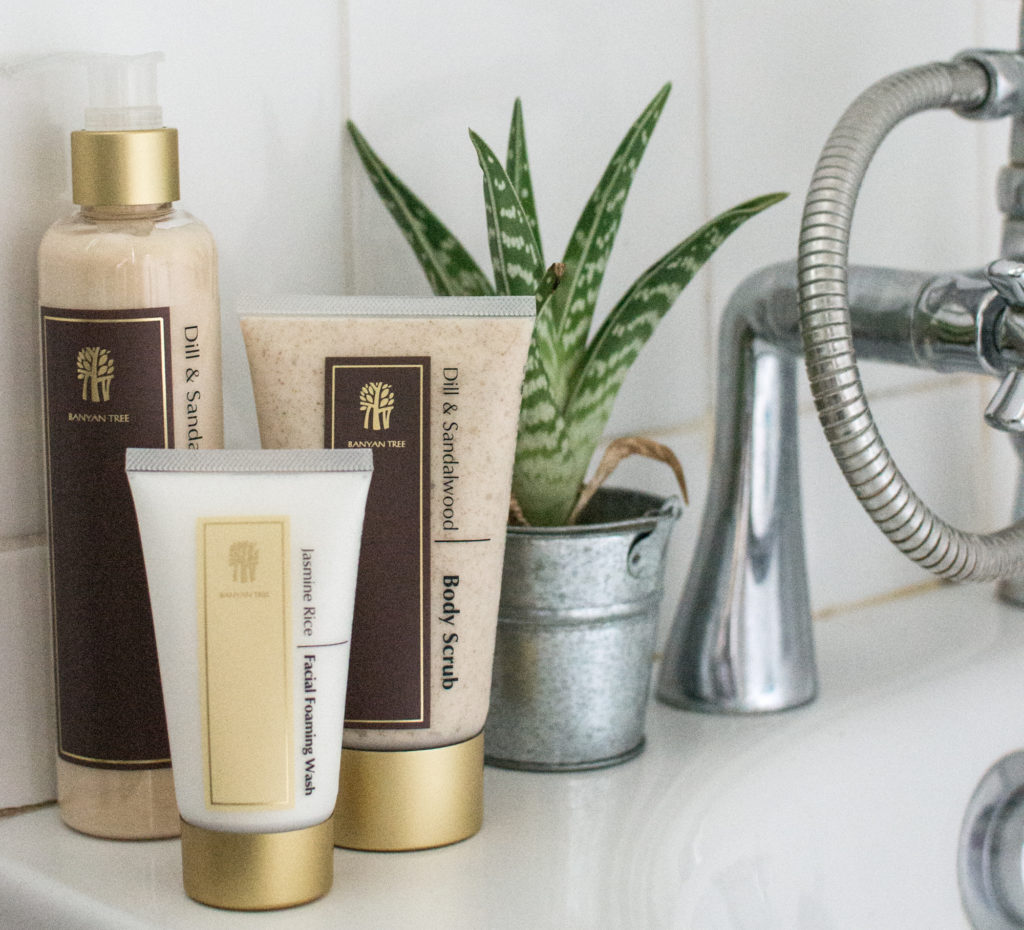 Take Time for Yourself
Mother's Day happens all over the world at different times, but the principle doesn't change. It's all about giving mums a bit of "me" time. As a special mother's day present Banyan Tree have treated me to their Superwoman gift set for the ultimate in relaxation and rejuvenation: a body scrub with vitamin E, aloe vera and jojoba oil to scrub away the stresses of the day; their Dill & Sandalwood Body Lotion to nourish tired skin; this Jasmine Rice Facial Foaming Wash with it's vitamin E, pro-vitamin B5 and essential oils to combat the inevitable signs of aging; the Apple & Green Tea hair mist, because most days it's lucky if I pull a brush through it. All little treats to help restore my soul.
And who knows? By acknowledging our limitations and taking time for ourselves we might just discover that we are superwoman, to our families anyway.
Now I just need to follow my own advice.
For 20% off all Banyan Tree Essentials please enter code KAREN20, expires 15th May.
All Banyan Tree products are free from Parabens, Sodium Lauryl Sulfates and Sodium Lauryl Ether Sulfates and are animal cruelty free.
Shop The Edit
_______________________________________________________________________________________________________
The Busy Bee Gift Set* | Banyan Tree
The Superwoman Gift Set* | Banyan Tree
_______________________________________________________________________________________________________
This post was created in collaboration with Banyan Tree – all opinions are of course my own.