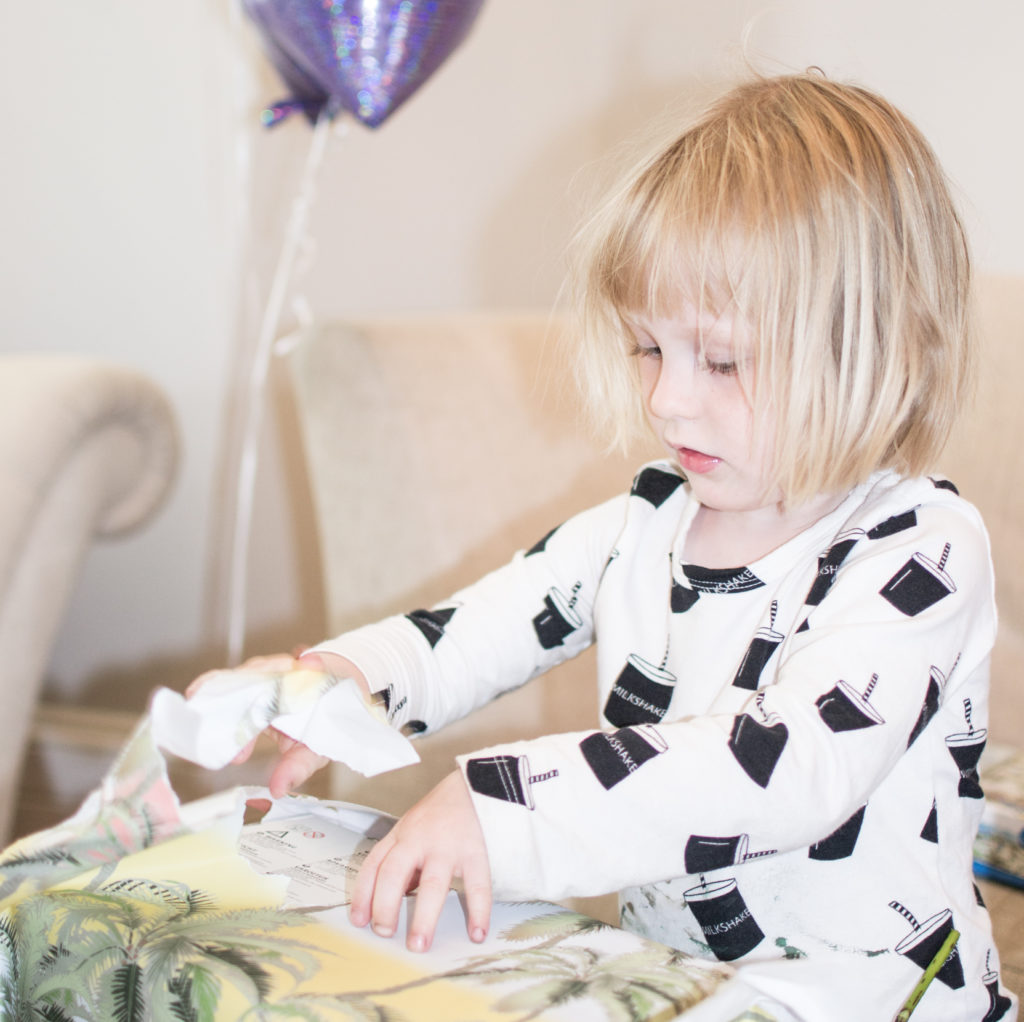 Last week Daisy turned 3, I know doesn't time fly. So, if you missed my Instagram stories, I thought you'd like to see a few quick pictures.

Happy Birthday cards, presents and cakes are something Daisy is always making. If you are one of her favourites, you'll be given several 'happy birthday' cards at any one time. So I knew that this party was important for her. But equally I didn't want to set the bar too high!
Daisy's cake
Now, I am not a baker. But thankfully an NCT friend leant me a number 3 silicone cake mould. I asked my mum for a fail-safe sponge recipe. Used butter icing to cover any cracks, one end did fall off, and bought some home-made decorations. Eh Voila!
The Wrapping Paper
I was very pleased to find wrapping paper made from wood fibre from sustainable forests. This Palm Trees print paper is from London-based designer Emily Burningham, who produces a whole range of delightful designs. You can see the influence of traditional wood-block printing techniques in her work. The paper is wonderfully thick, so definitely one to save and rewrap presents in. And she has a gorgeous print with fishing boats which I think will be perfect for Laurie's birthday next month.
Daisy's Outfit
These days I can't tell Daisy what to wear, so her outfit of choice was her new GOTS certified organic milkshake T-shirt and skirt from CarlijnQ. Their AW collection is launching soon, which I'll be introducing you to, so watch this space.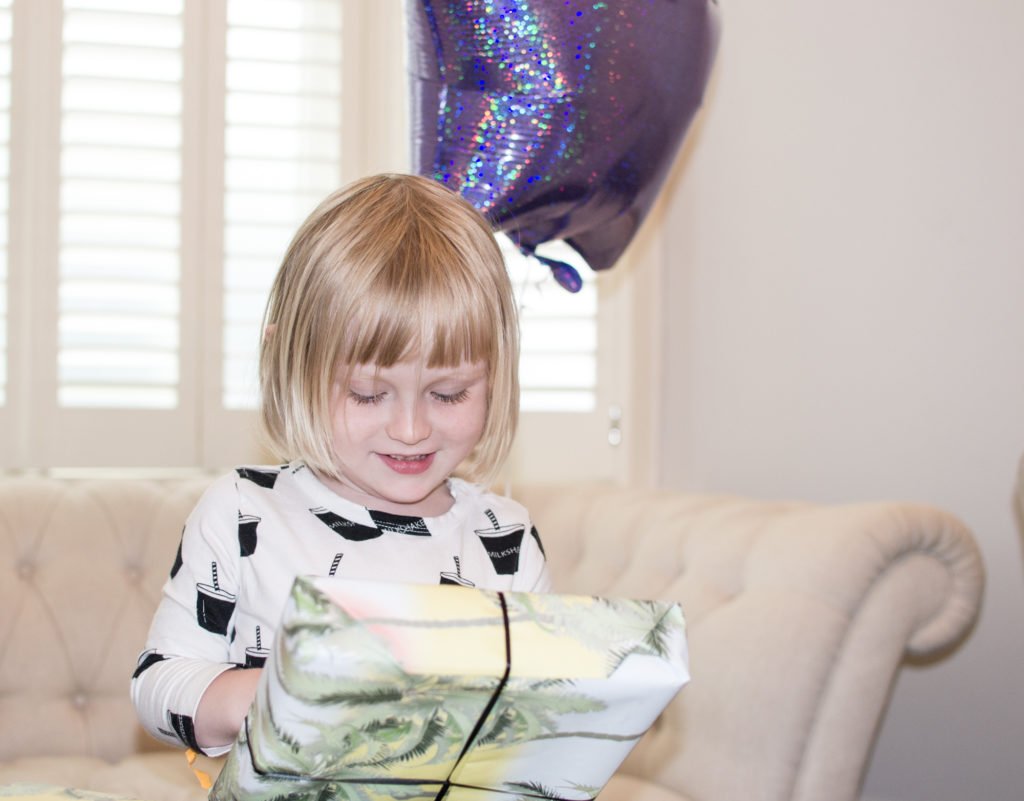 The Guests
Every girl needs at least two parties. So we had one with all Daisy's friends on the Saturday, which inevitably turned into a sugar fest! Thankfully we managed to wear the kids out with pass the parcel, a treasure hunt and duck, duck, goose. They were all asleep within minutes of getting into bed. On her actual birthday, she had a special birthday tea with my parents, and Dr. Husband came back early from work. Sometimes that he does a PhD, has its uses.
The Presents
As you can imagine the presents were numerous. But I think the hands down winners were a doctors set, wiggle car and parrot puppet, called Captain Perch. I've since enjoyed many a morning being Daisy's patient, which as it involves me lying down works well for me.
So, here's till next year!