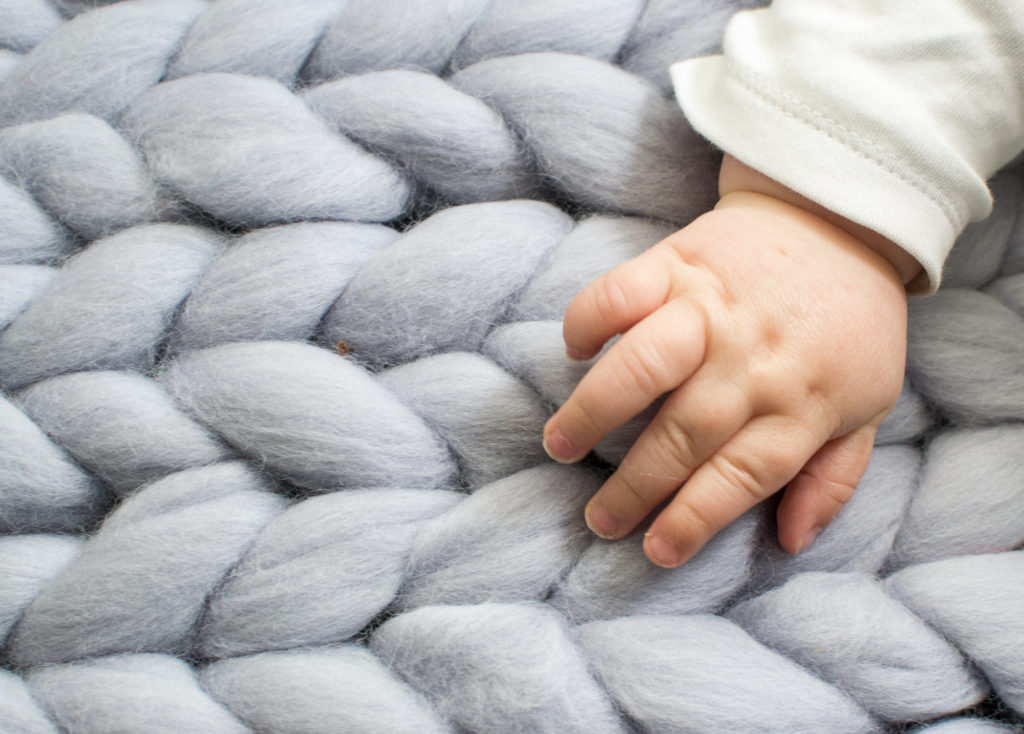 If you were given a day to do something just for you, what would you do?
As mamas we are often run off our feet and there is little "us" time. Kirsty Winders is a mum of 2 and consultant in the leisure industry, and with her free (!) time she chooses to knit. In fact, she's just set up her own business Rose & Cable. Selling her handmade super chunky blankets from 100% merino wool. She kindly made Laurie his very own blanket, though I confess I also borrow it to snuggle up under.  I caught up with her to find out more.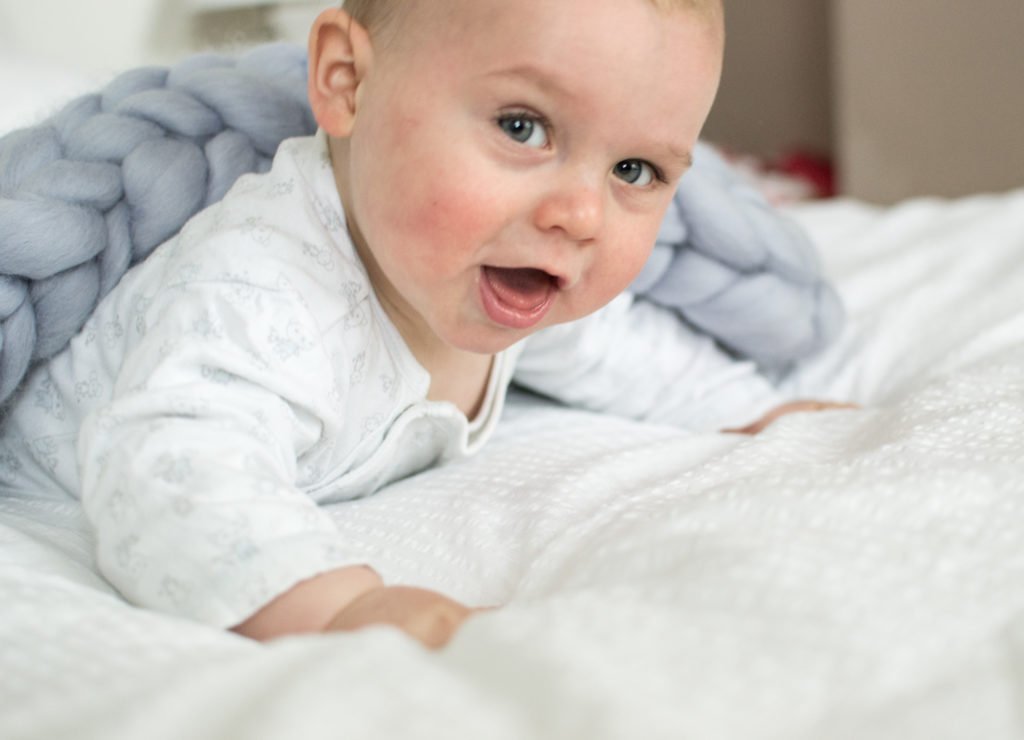 Why did you start Rose & Cable? As a full-time working mum you always feel like you're doing everything for everyone else. I reached a point where I decided that I needed to do something for myself. I needed a project to get my teeth into that I was passionate about, and most importantly a creative outlet. My day job is so logical and number based, that I had lost the creative side to me and Rose & Cable has helped me to get it back.
Who Taught You Knit? My mum! She's an amazing knitter and I still go to her for help and knitting advice!
What's been the biggest challenge in starting your own business? Time, as I've done it alongside my 'day job'. I work 4 days a week and balancing that with school runs, clubs, play dates, swimming lessons means there isn't a lot of time left in the week! So I've just had to go with the flow and take it each day at a time and accept that getting Rose & Cable established will take a bit longer!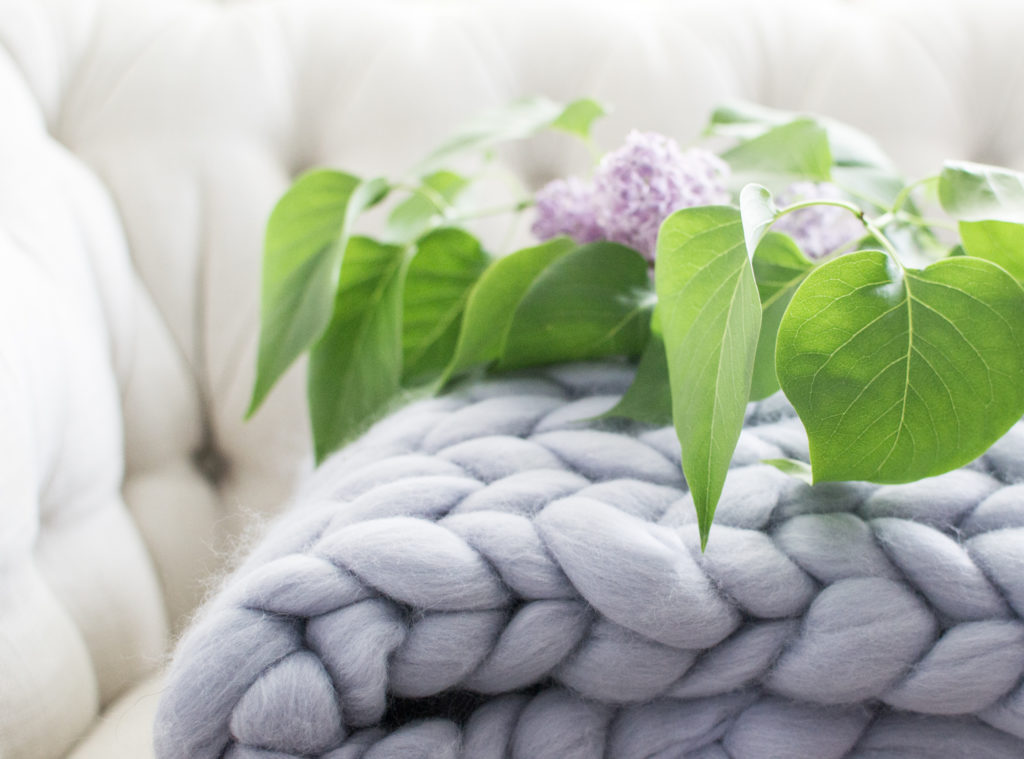 You have an amazing array of colours to choose from, which is your favourite? I love them all. I originally was only going to have a few select colours but I couldn't narrow it down to less than 12! The one that always pops out in photos is the antique gold.
What's your interior design style? Slightly country shabby chic with a hint of scandi…if that's even a thing! I like our house to be homely and cosy but I don't like clutter.
Laurie's blanket stolen by me, to make our kitchen more cosy!
To see the amazing array of colours Kirsty can knit, visit www.roseandcable.co.uk and follow her story on Instagram @roseandcable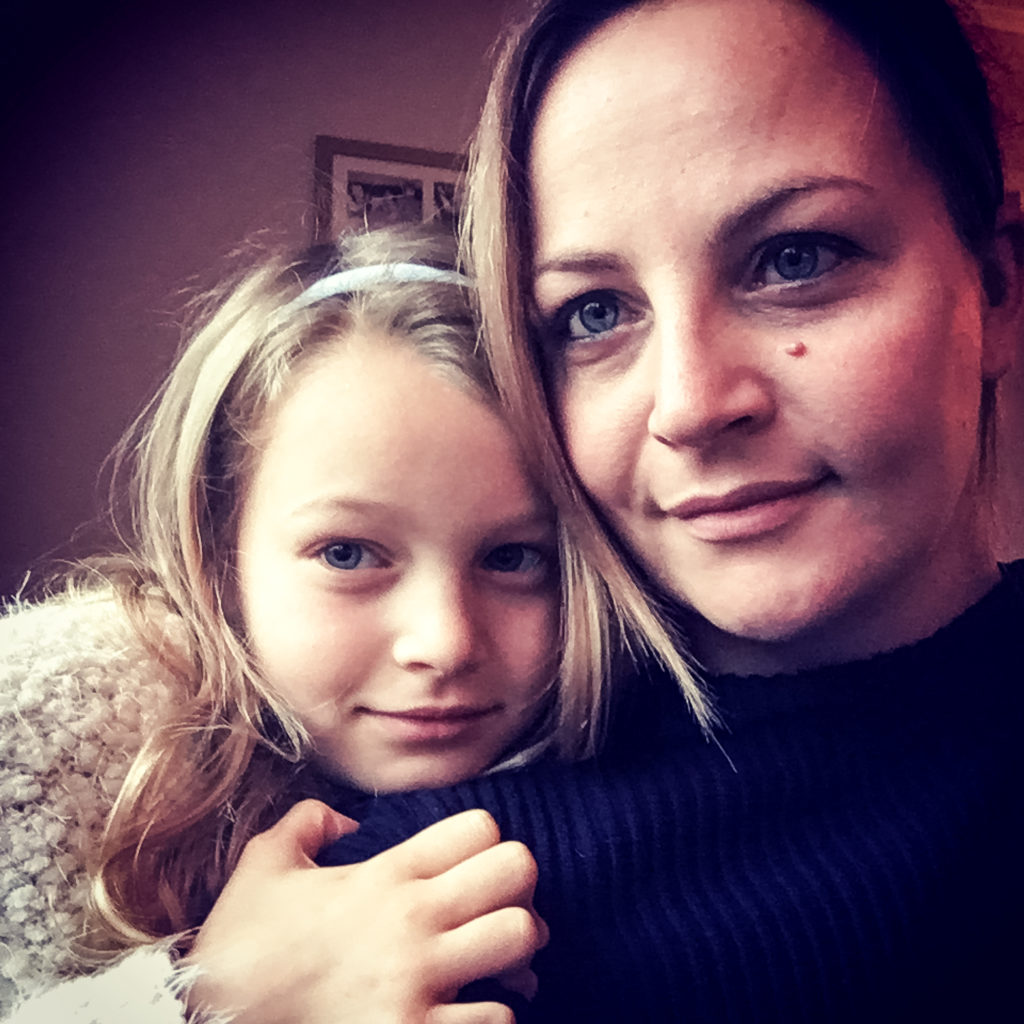 Kirsty with her daughter Amber
_______________________________________________________________________________________________________
_______________________________________________________________________________________________________