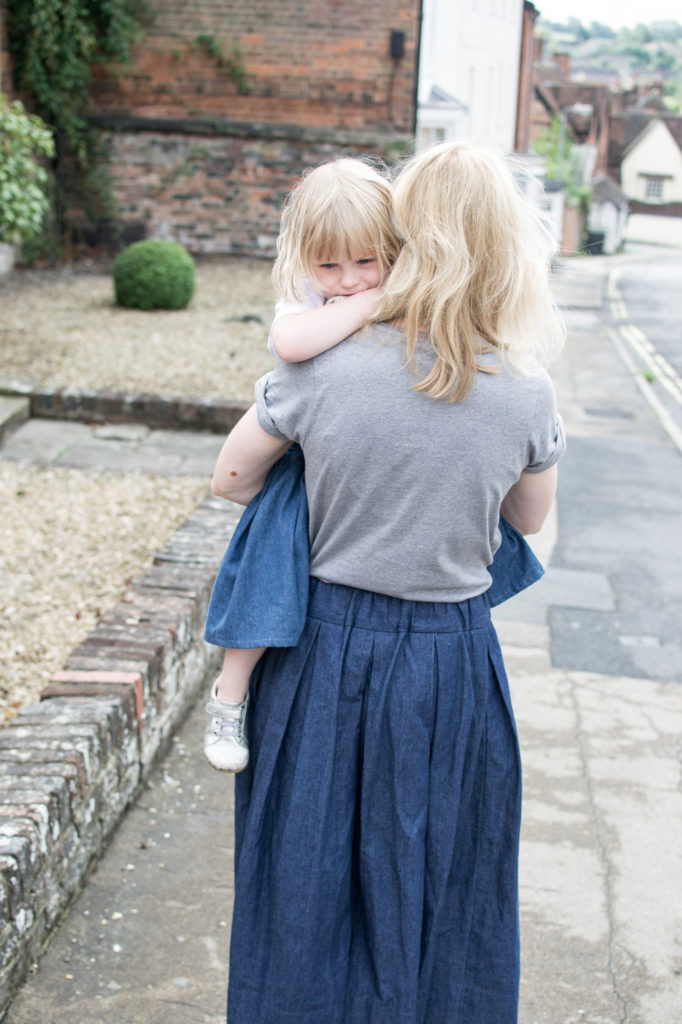 I am constantly amazed at how Daisy learns through copying. At Christmas I sang in our church choir and we have a great picture of Daisy, dressed as an angel, centre stage, singing at the top of her voice.  She wanted to be like me.
Now the same is also true in her dress sense. So often she picks out an item purely because it's like mummy's and now I'm starting to feel the pressure to be a worthy person to copy!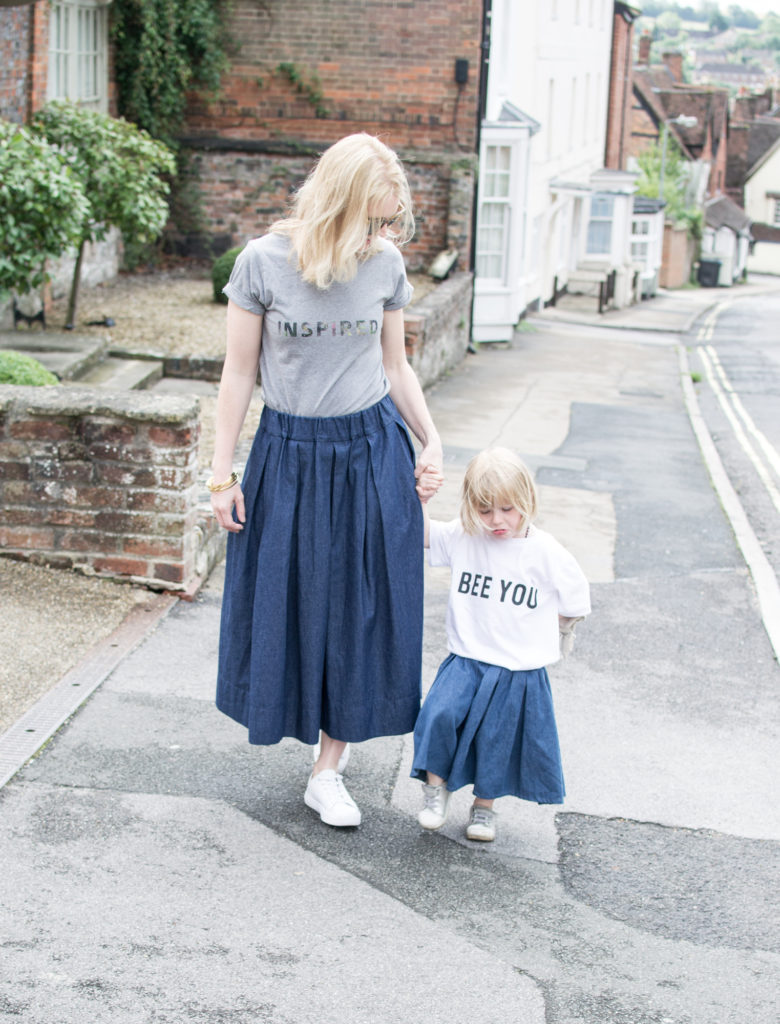 girlstalktoboys New Denim Collection
Designer & mum Kelly Ekardt has made the most of our love for twinning, with her latest denim collection for girlstalktoboys . Consisting of a dress, pair of dungarees, trousers and a maxi skirt, this range features key wardrobe staples in mini and mummy sizes.
Daisy and I can be seen wearing the Marg Denim skirt. It's a great alternative to jeans that can be worn bare-legged in summer or with tights come winter. It's also a great length for being with kids. So there is no risk of showing your knickers with this skirt.
Also, I'm a big fan of longer skirts on little girls. Most of the skirts Daisy's owns are short, which whilst looking super cute I sometimes worry it's too teenagery. I want Daisy to stay child-like for as long as possible.
Kelly is passionate about producing sustainable clothing in an ethical way. Good design is timeless and this latest collection from girlstalktoboys will have a shelf life well beyond next season. Now I know you'll be glad to hear that all her garments are made here in London, so there's nothing to worry about from a transparency perspective.
Shop the Look
_________________________________________________________________________________________________________
Marg Denim Skirt (Adult) | girlstalktoboys
Marg Denim Skirt (Child) | girlstalktoboys
Daisy's Be You T Shirt | Deborah Campbell Atelier
n4mummy's Inspire T Shirt | Deborah Campbell Atelier
n4mummy's White Embroidered Top | People Tree
n4mummy's White Lennox Trainers | Toms
Daisy's Silver Metallic Trainers | Bobux
_________________________________________________________________________________________________________