Name: Laurie Day
Age: 11 months
How are you? It's been a little while since I've written to you, so I thought you my like to hear my latest news.
I've shaken up my parents world by starting to move. I can now crawl, well apparently I do a crab like walk bottom in air, straight legs and airs. It's a much quicker way of getting  around! No longer can they just plonk me in the corner with some toys, I need attention!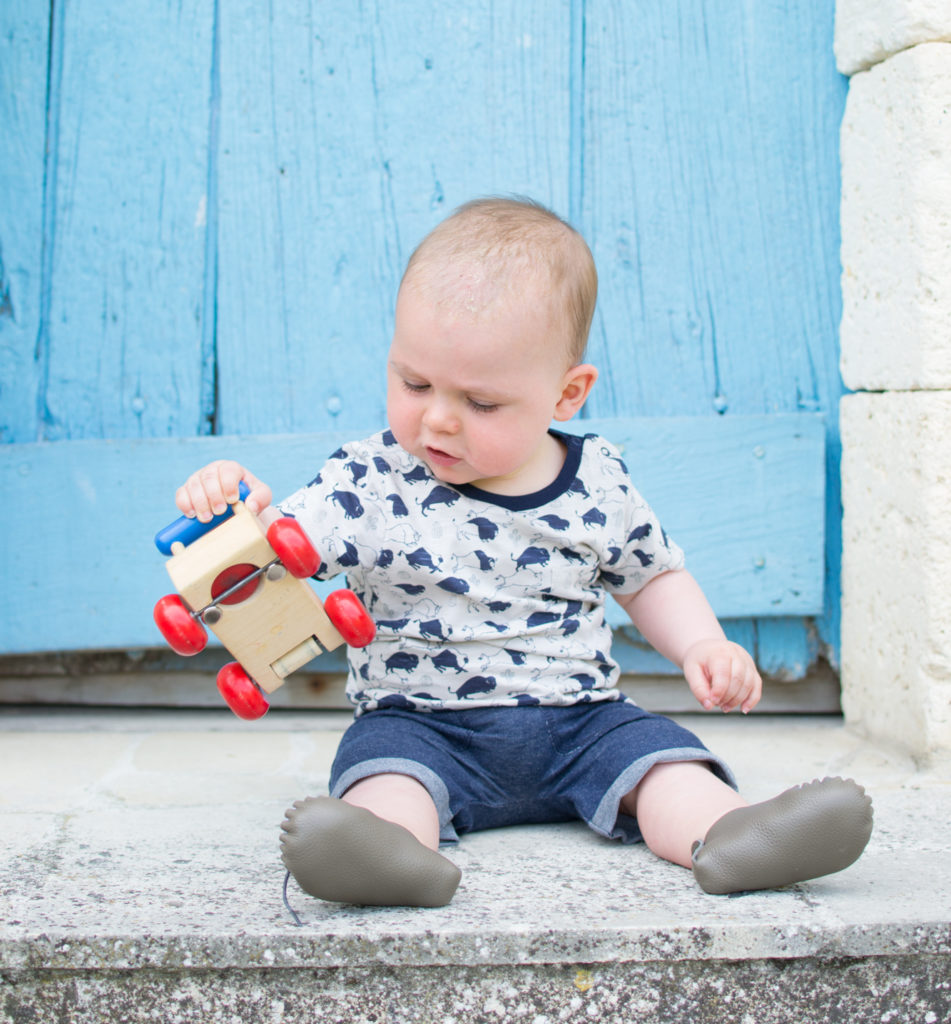 Now, Daisy isn't always totally impressed when I try to join in her games. For some reason she gets really annoyed when I steal her pens and try drawing on her paper. Thankfully she gets really told off if she hurts me. I think Daisy needs to learn to share, I mean I am her brother.
Bimble
Do you like my moccasins? They're from Bimble, and are made from super soft leather. I think they've been great at protecting my little feet since I've started crawling and cruising. I love that they bend any way my foot does. Mum loves the fact they look so good, go with every outfit and that they are handmade in the UK by sisters Bethany & Osyth. We both love the fact I haven't managed to wear them out yet! I heard they come in all sorts of colours, maybe I need a bright yellow pair next? That would be fun!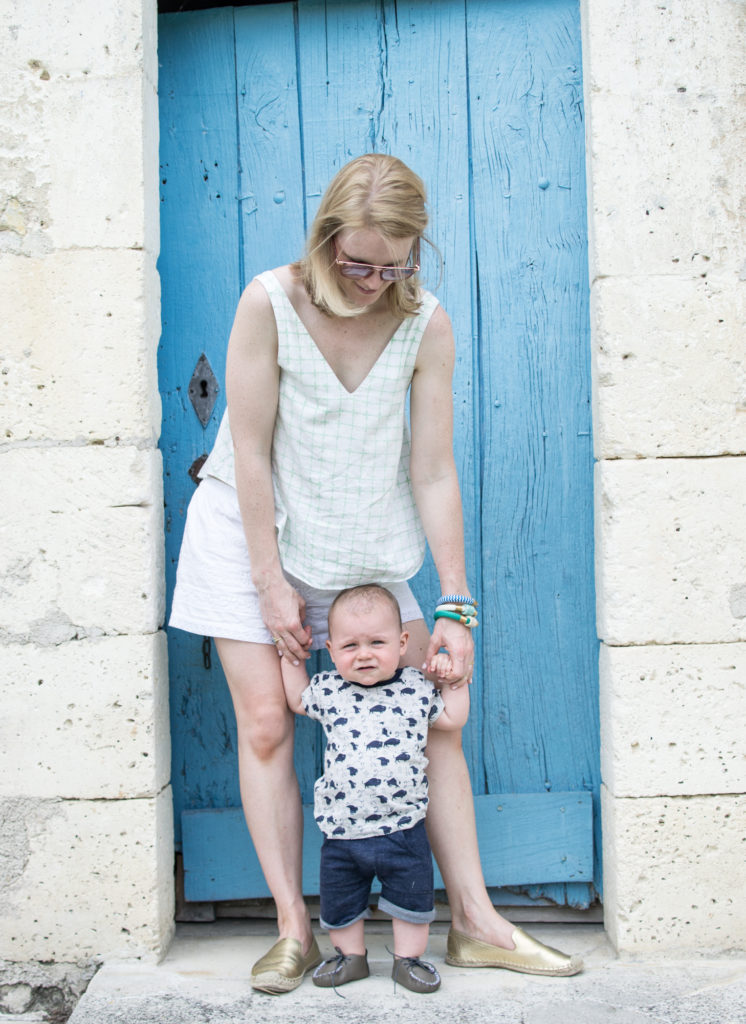 Sense Organics
My T-shirt and shorts are from Sense Organics. It's a German brand that produces great GOTS certified organic kids clothing. From everyday organic cotton basics to fashion pieces. I love my shorts as they are so soft and easy to move in unlike real denim. Can you see my T-shirt has bulldogs over it! Sense Organics has 20 years experience of producing affordable Fairtrade organic kids clothing.
Shop Laurie's Wardrobe
_______________________________________________________________________________________________________
Buffalo Print T Shirt | Sense Organics
Denim Jersey Shorts | Sense Organics
_______________________________________________________________________________________________________
Follow Bimble and Sense Organics on Instagram