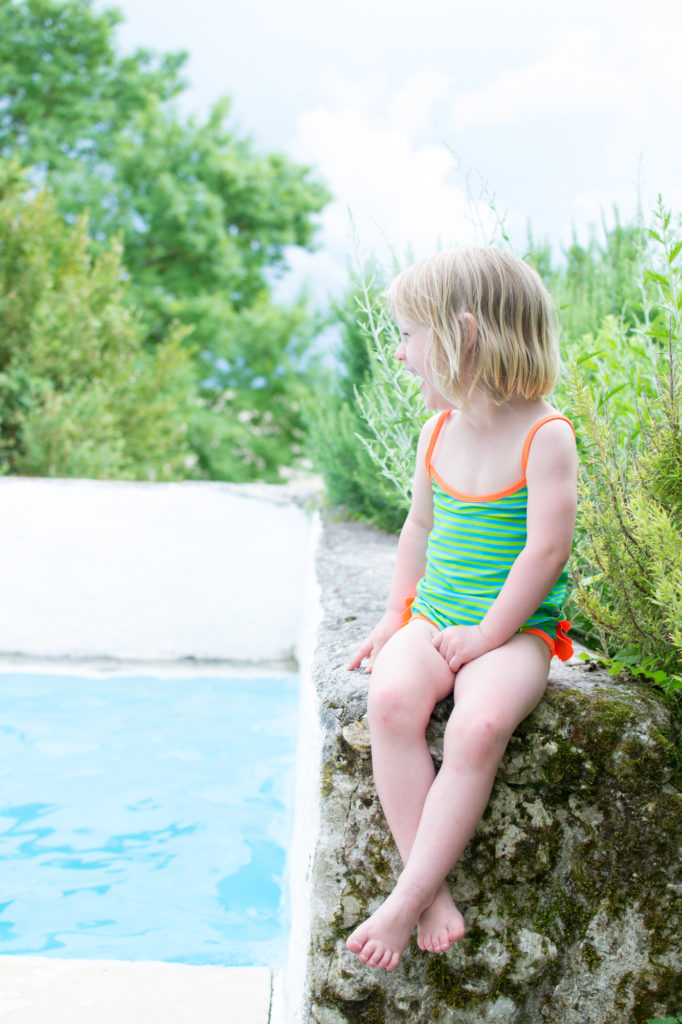 These days, some of the most inventive kidswear comes from mums with brilliant ideas! Beanie & Bear is no exception. Frustrated with the range of bland ill fitting kids swimwear available, Noya decided to do something about it. And so her ASS (Anti Saggy Swimwear) campaign began, and Beanie & Bear was born.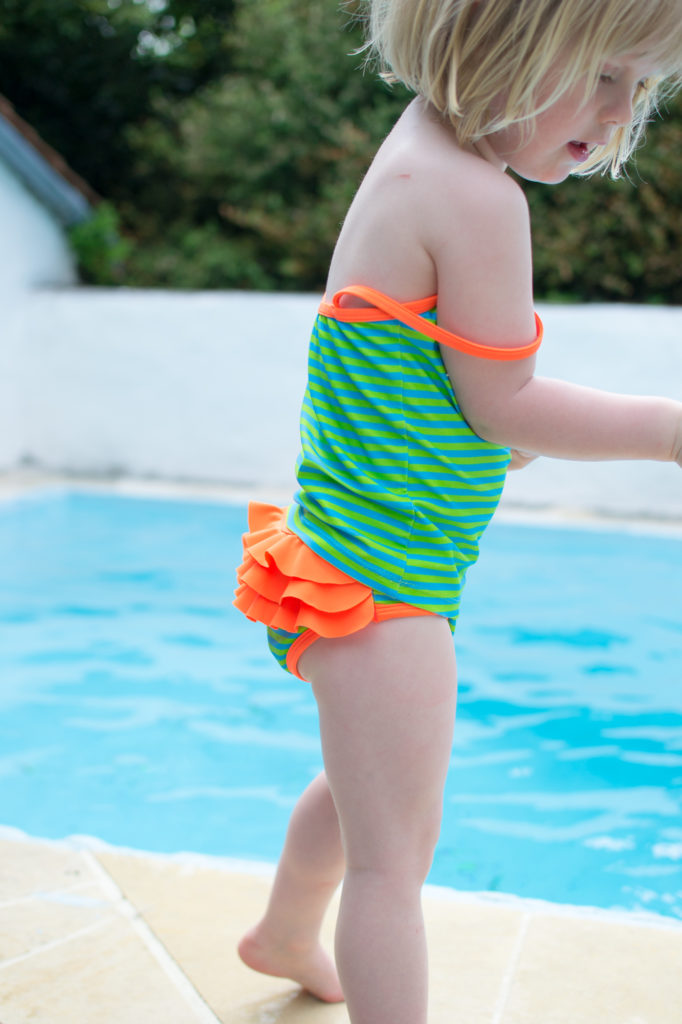 Beanie & Bear is the complete antidote to Disney or Peppa Pig emblazoned swimwear. Noya's neon pops, playful prints and über cool designs are perfect for the design savvy parent. She's also hit the nail on the head with the range being childlike without being cutesy and there's not a hint of sass.
Her shapes are stylish and practical. Daisy happily spent hours in and out the pool on our recent holiday to the South of France in her Yasmin bum bottoms with the delightful frill, and her Zoe top. Temperatures soared to 32+, but I was safe in the knowledge that the fabric was not only quick drying, but also UPF 50+, essential as Daisy has inherited my pale skin. If coverage is your concern, the new range also sports the Buddy Rashie a rash vest that is also UPF 50+.
Laurie and Daisy have already started sharing clothes, which comes in handy when you want to pack lightly. Beanie & Bear's Milo bum shorts are perfect for some sibling sharing as they would equally suit a boy or girl. Stylish family travel blogger Abbie from Bikinis & Bibs always dresses her son in the Milo bum shorts, click here to see pictures.
If you have a child as quick on her feet as Daisy, you'll be glad for the bright colours of these costumes. The range includes stripes, a tropical print, colour block and a super fun cartoon style neon print.  Even on a busy beach, Daisy stands out from the crowd.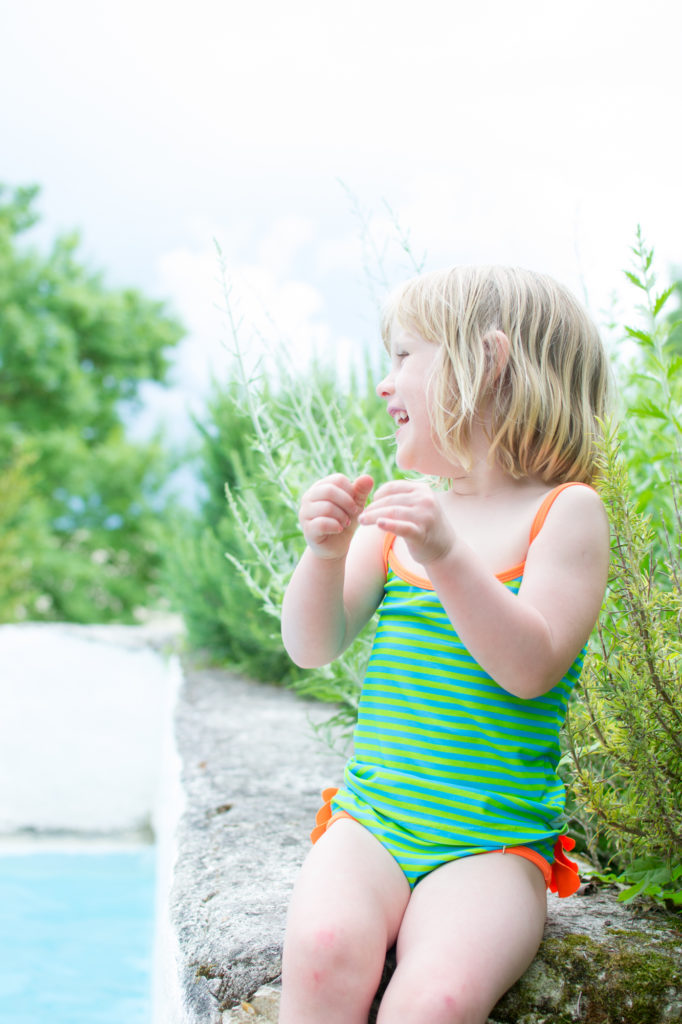 So hi five to Noya for envisioning the world of Beanie & Bear, making it a reality and doing all this whilst being a mum!
5 things to love about Beanie & Bear
 Ethically made in London
 ages 3-12
 Quick drying fabrics
 SPF 50+
 Unisex items available
To shop Beanie & Bear please visit beanieandbear.com
Follow Beanie & Bear on Instagram
Shop Daisy's Outfit
_______________________________________________________________________________________________________
Yasmin Bum Bottoms* | Beanie & Bear
Zoe Top* | Beanie & Bear
_______________________________________________________________________________________________________