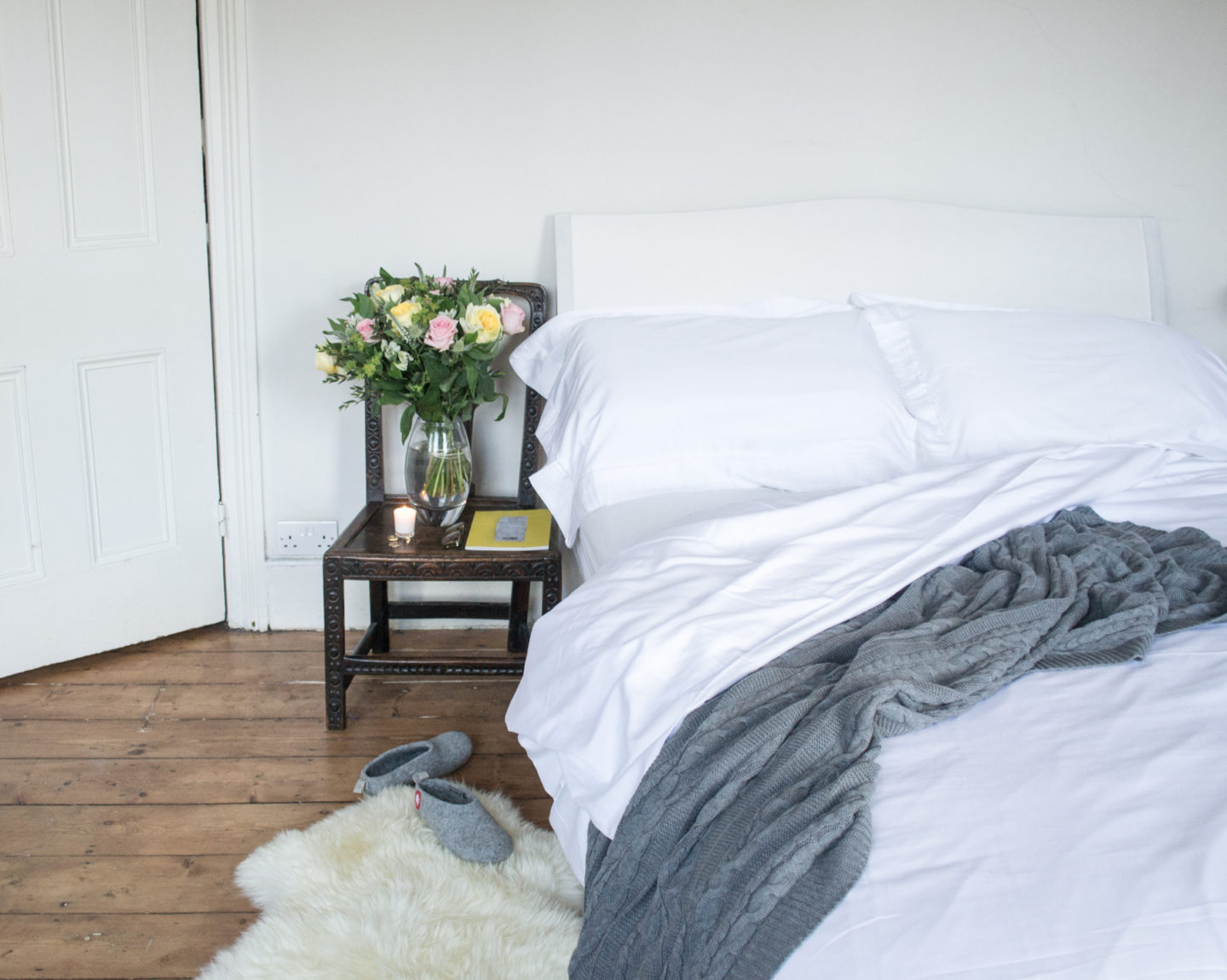 Can bedding really be life changing? My eyebrows are raised and my sceptical brain engaged. Well, Himanshi, one-half of the husband and wife team behind Ara Living, certainly think so. So I met with her for a coffee in the Green Rooms, Wood Green to find out more.
Oh and just before I start, there is an exclusive discount for you at the bottom of this page.
Mother of Arjun and Aryan, Himanshi and her husband started their quest two years ago when they were looking for luxury bedding that was affordable and also consciously produced. Desiring more space, the family had just moved to North London and bought a bigger bed. But they couldn't find any organic bedding in the UK that was just right. There wasn't anything luxurious and contemporary and also fairly priced. So Ara Living was born.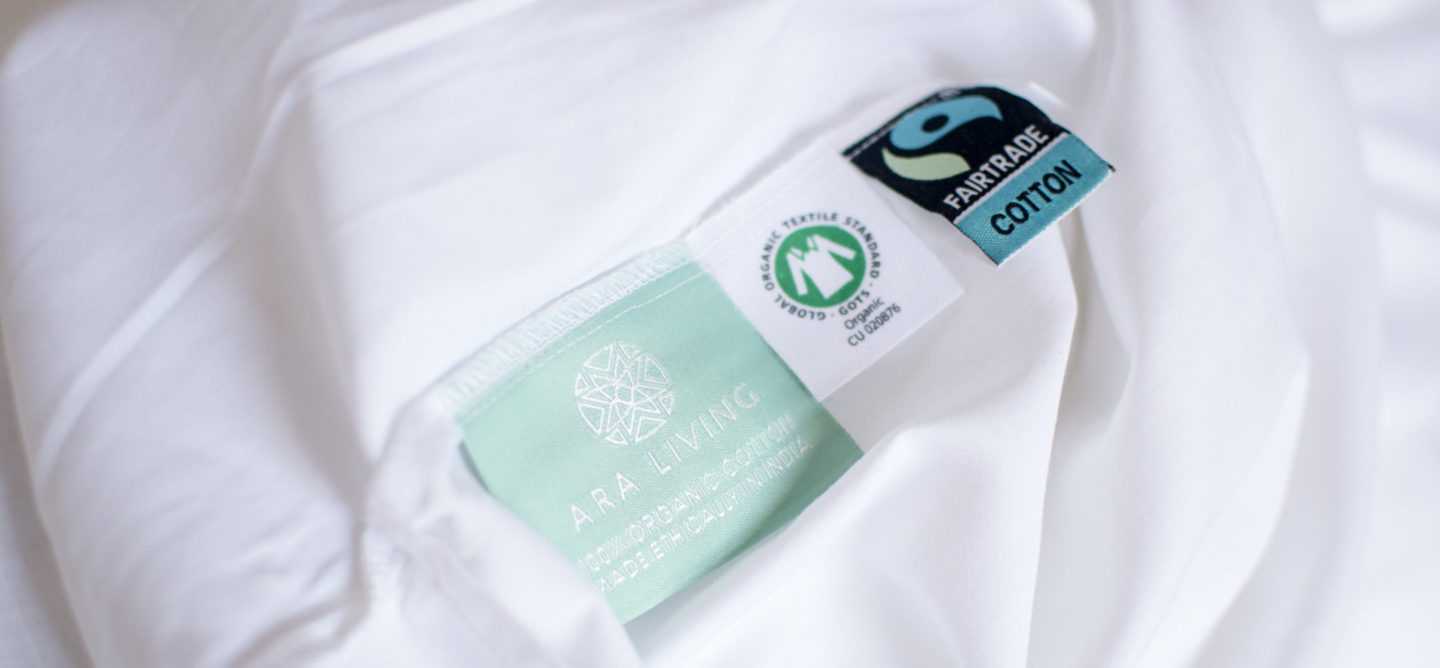 Organic Bedding
Now as you know, I am a firm believer in buying organic cotton where possible. If you want to know my reasons why, then please click here. Dhruv, the other half of Ara Living, is a consultant paediatrician, specialising in in respiratory disease. He has always been a huge advocate of buying organic. But after the birth of their son, Aryan, this became even more important due to his sensitive skin and childhood asthma. So from day one Ara Living bedding had to be 100% organic.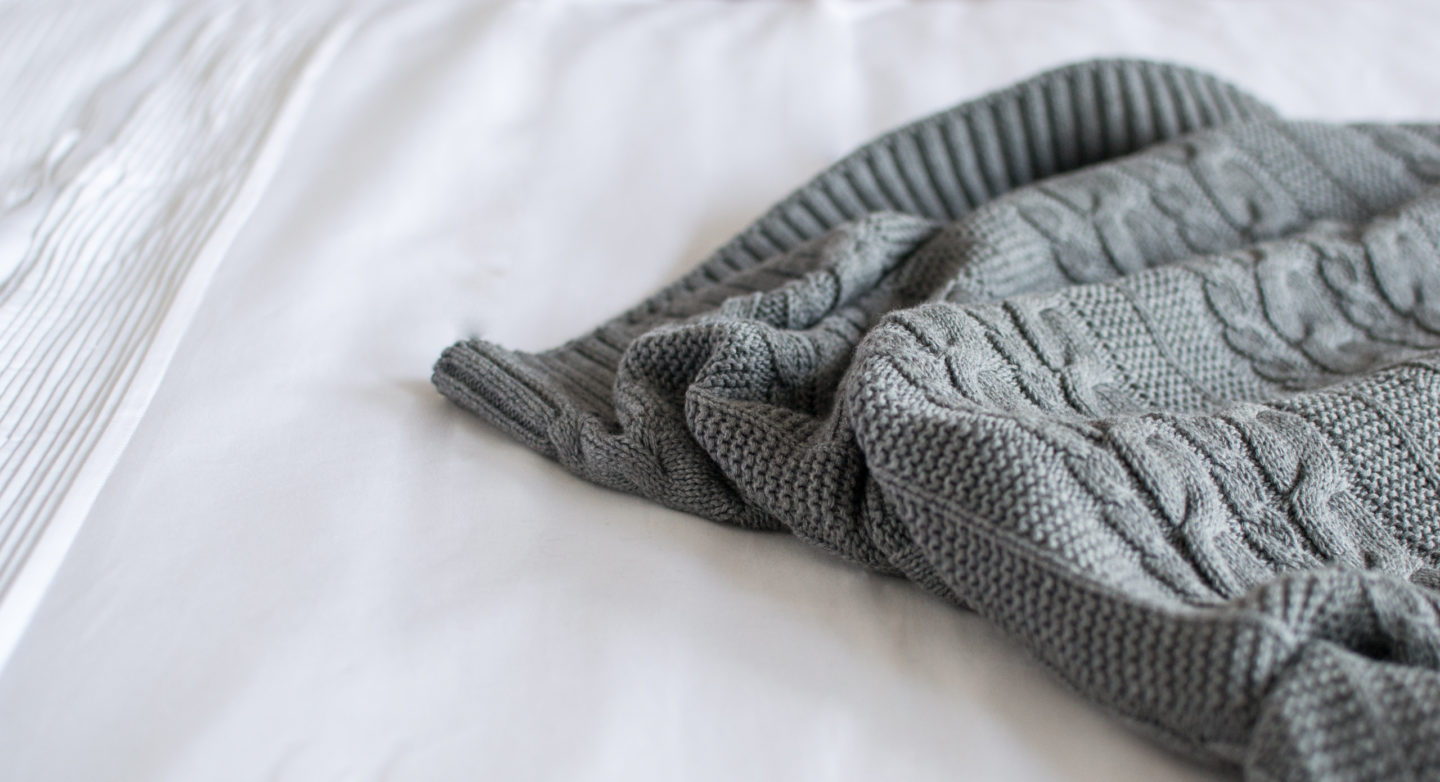 Ethical Bedding
Supply chains are deeply complex, as the duo discovered in their bid to start their own brand. They travelled to India in search of an ethical, transparent supply chain and discovered all was not as it might seem.
A bed sheet might be made from organic cotton in a Fair Trade factory, but where has it been dyed and what dyes have been used? Or what about the ginning and spinning of that cotton? Do you even know what spinning or ginning is? Well I had to find out too: it's the process where the cotton fibres are separated from the cotton seed and then spun into thread. You can learn more on their website here. Sadly this is an area that is really overlooked in the textile industry and has been plagued with unethical issues such as forced labour, particularly of young women.
A Transparent Supply Chain
They have made it their goal to create a completely transparent supply chain and cherry picked every supplier, ensuring every step was based on ethics and sustainability. For instance, their beautiful organic bed linen comes from cotton grown at family-friendly Fairtrade farms – part of Chetna Co-Operative. Here, not only do the farmers receive fair prices for their organic produce, they are also supported in community projects like education, healthcare and infrastructure. Every element of the supply chain, with the high standards adhered to, is detailed on their website. Ara Living has created ethical organic bedding all the way from seed to sheet.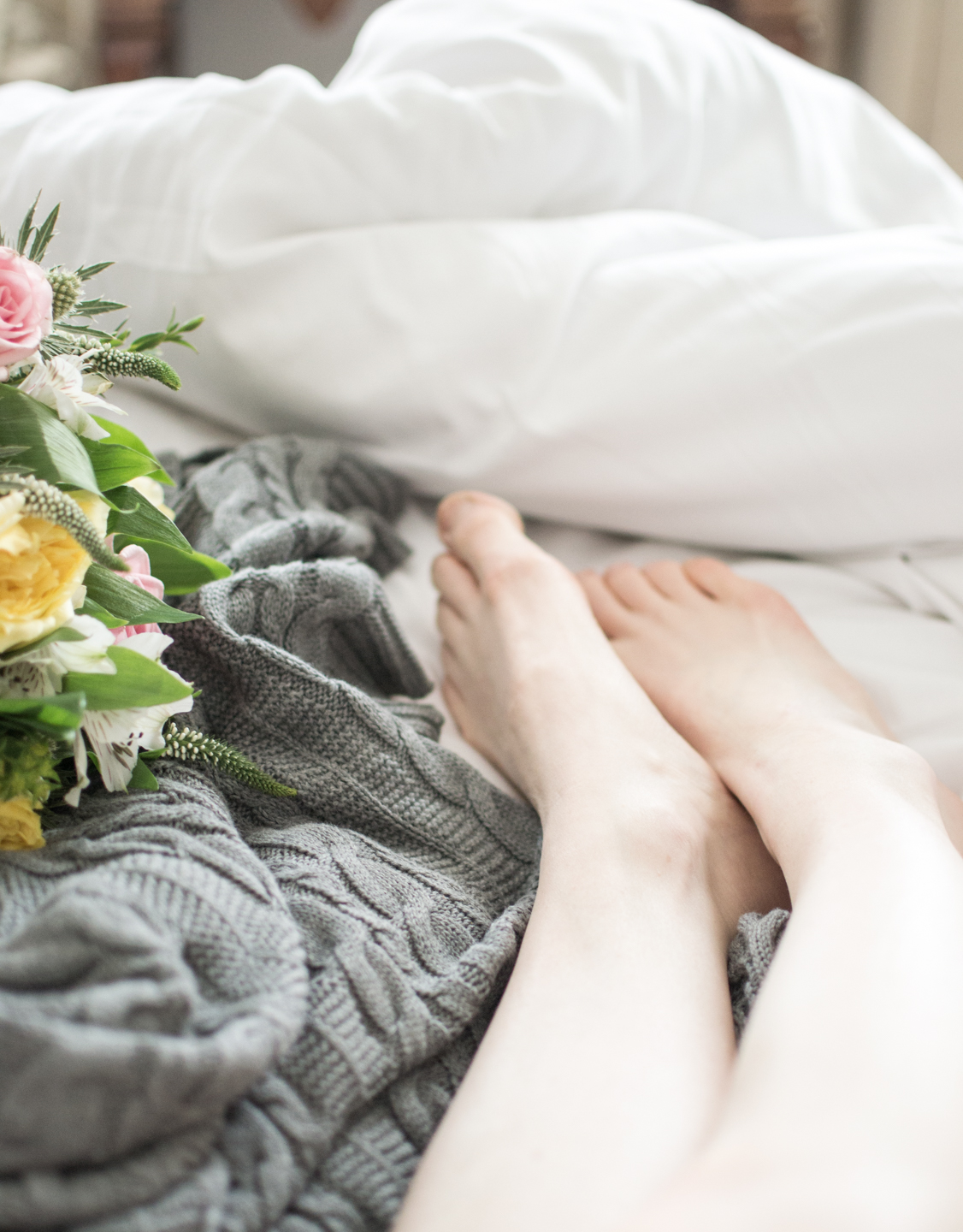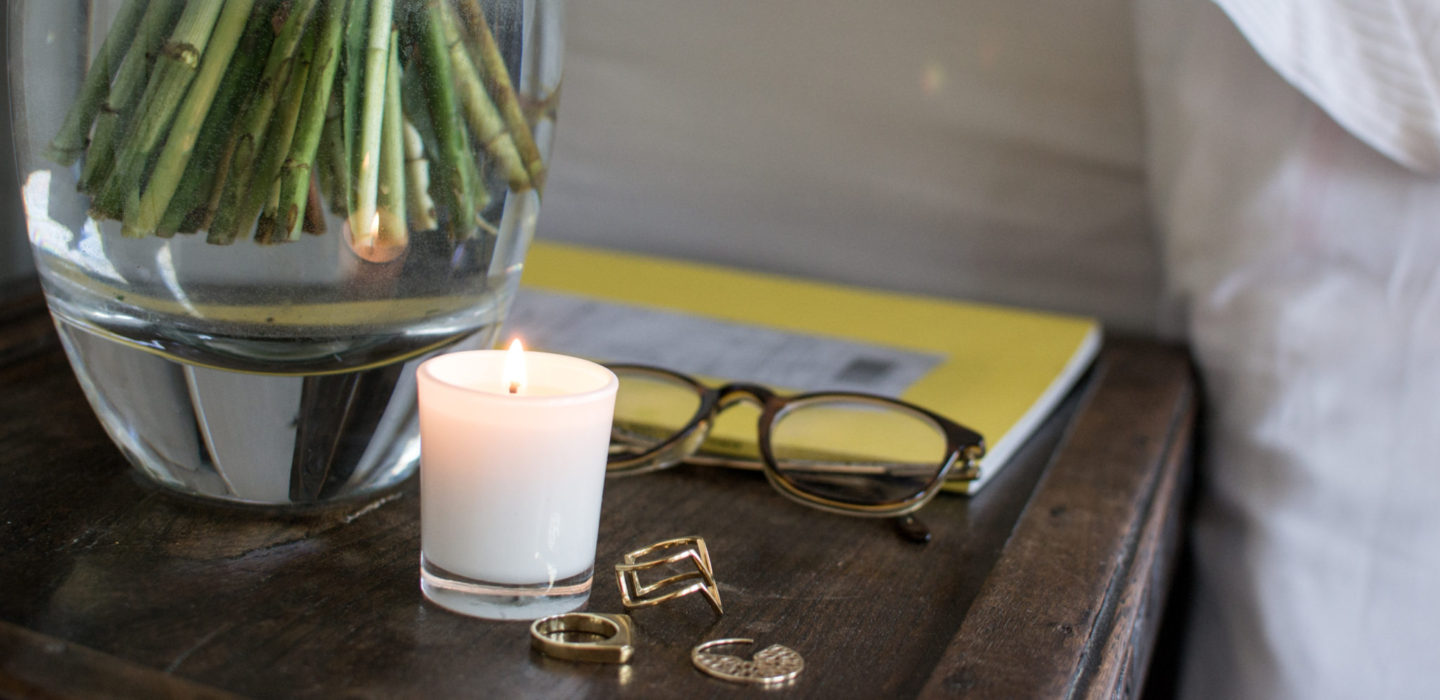 Luxury Bedding
Last, but by no means least, Ara Living bedding is utterly luxurious, from the beautiful keepsake box it arrives in to the dawn and dusk 100% natural aromatherapy vegetable wax candles that come with it (These are also available to buy in larger sizes). Also the finish is sumptuous; the bedding is beautifully crafted. We have the Malabar pillowcases and duvet with their pin-tucked pleats. Simple, clean and elegant just as I like my bedding. Because it is so chilly at the moment, I've thrown over their cable knitted melange throw blanket also made from 100% organic cotton.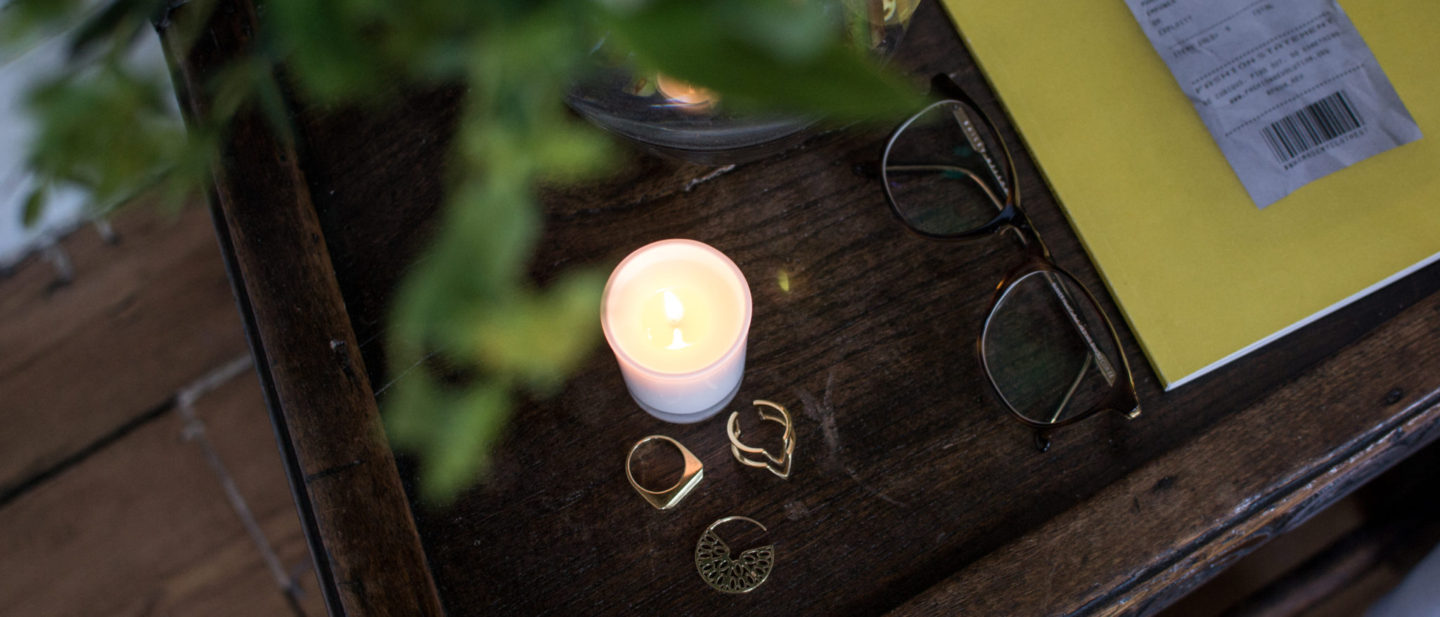 Super Soft Bedding
I love how soft their bedding is. The organic cotton is long staple, and long staple fibres equal a softer bedsheet. Also Ara Living organic bedding has a 300 true thread count. The thread count is the number of horizontal and vertical threads per inch, and generally the higher the thread count the softer the bedsheet and the better it will wear with time. You may have noticed I say true thread count as there are many tricks to inflate thread counts, such as twisting yarns together they explain it here.

The Cost?
Normally the word luxurious equals expensive, but don't panic! Ara Living's 100% organic cotton bedding doesn't have the costly price tag you might expect. Pillowcases are from £28, double sheets from £60 and double duvets from £95. They have achieved this by cutting out the middle man, as they sell directly to customers, without wholesaler commissions or the overheads of retail shops.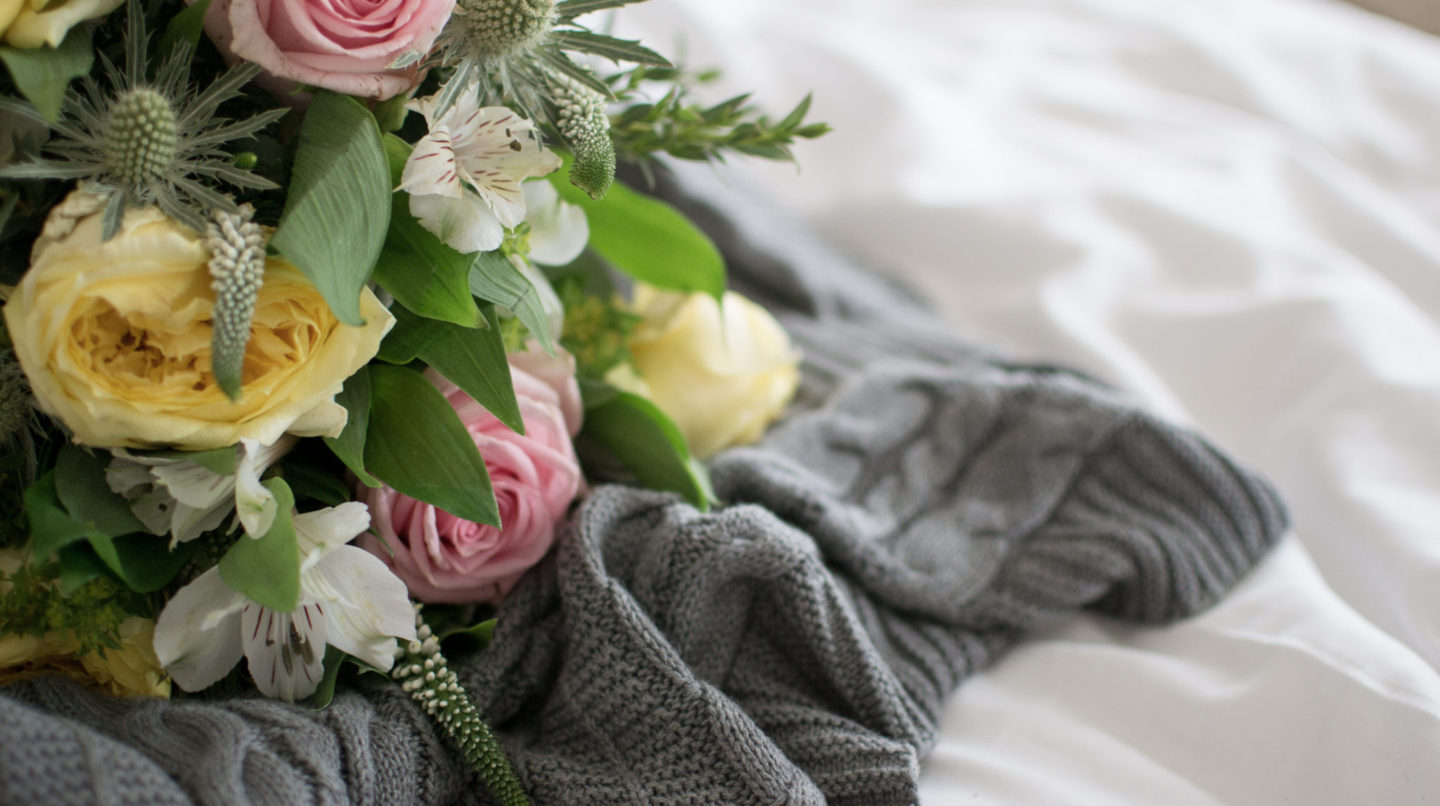 Can Bedding be Life Changing?
There's no doubt good quality, super soft bedding will have a positive impact on your life. In fact, according to the Independent "having a healthy level of sleep is more important than a pay rise in making you happy." But what I love about Ara Living is the positive impact it will also have on others' lives. They have partnered with Hope For Justice and have pledged to donate a part of their profits to fight human trafficking and bring an end to modern slavery.
So, all in all, you could say it is life-changing bedding.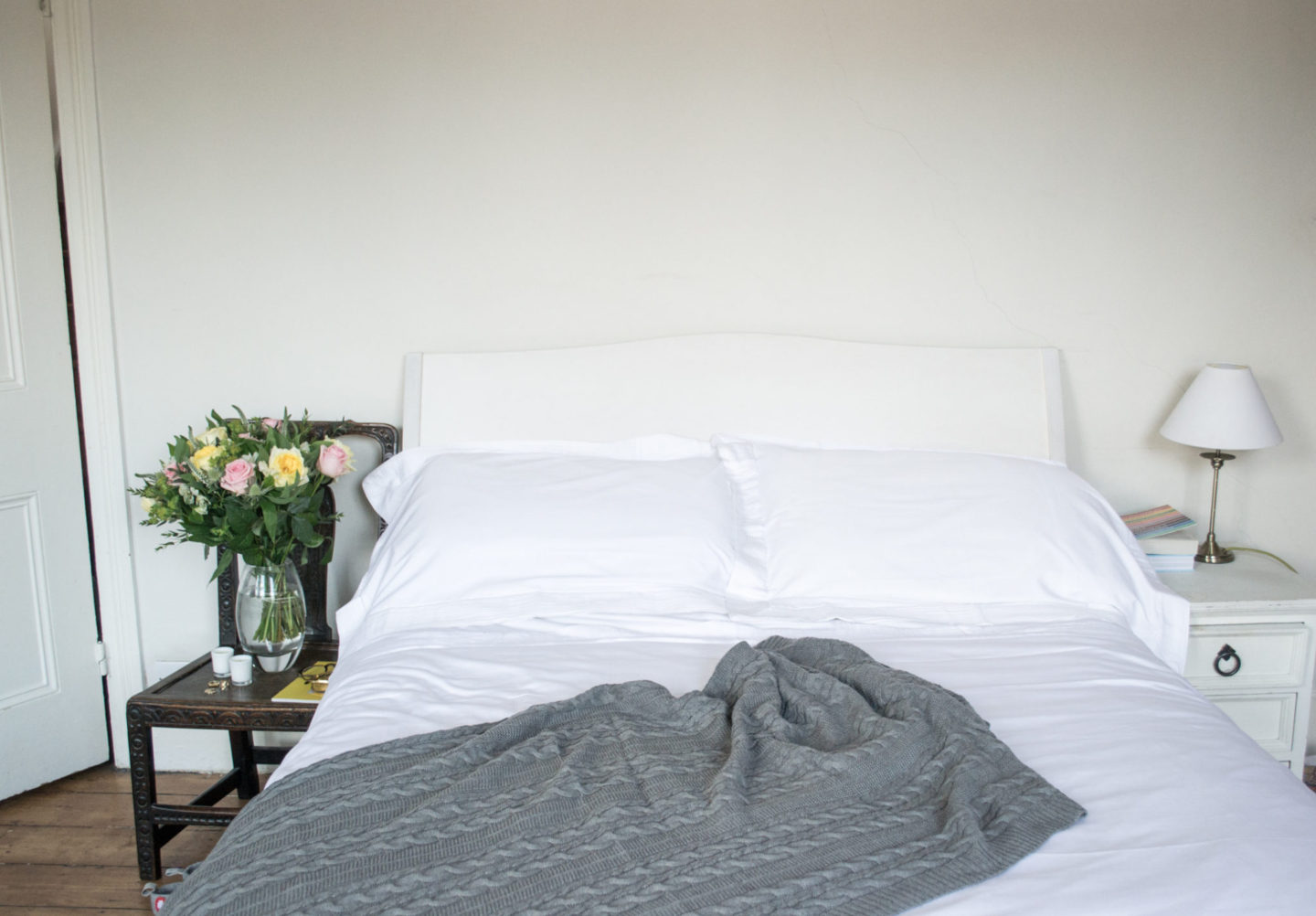 Shop Organic Bedding
Use code N4MUMMY for 20% discount, valid until end February 2018.
____________________________________________________________________________________________
Malabar pillowcases | Ara Living
Malabar duvetcover | Ara Living
Melange Throw Blanket | Ara Living
Slippers | Baabuk
Flowers | Appleyard London
____________________________________________________________________________________________
This is a sponsored post in collaboration with Ara Living, however all opinions are, as ever, my own.