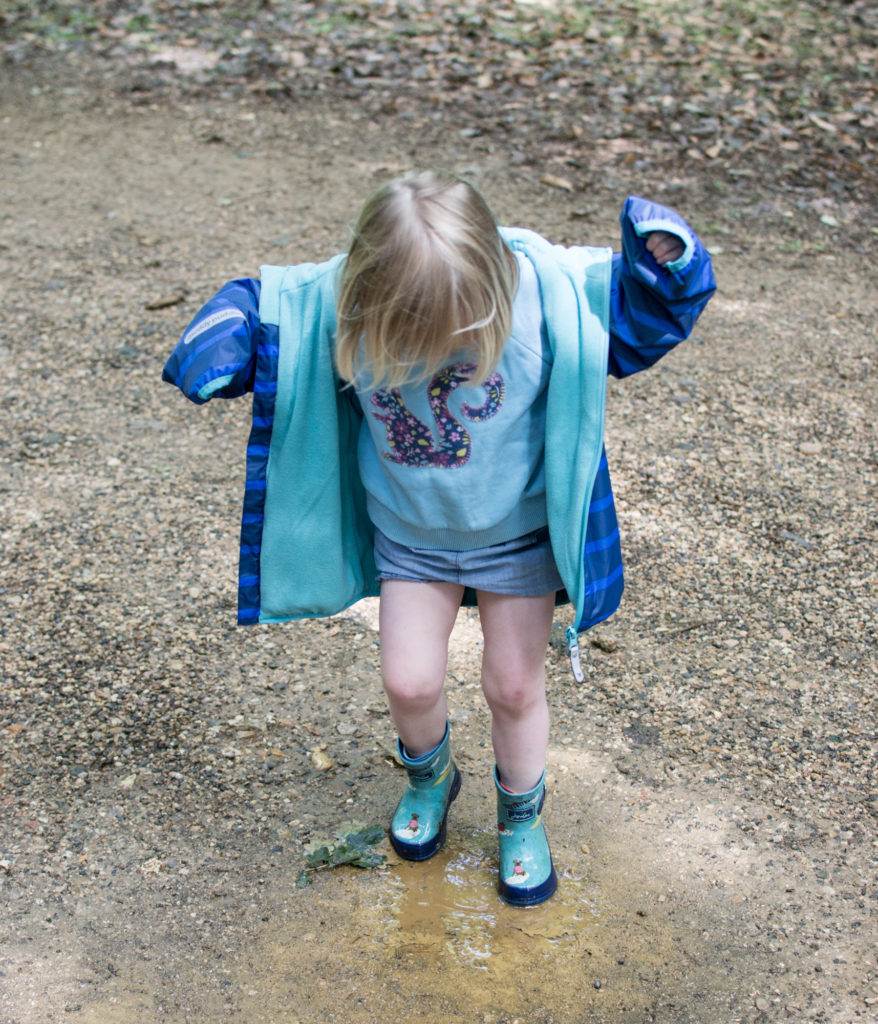 After the week of weather we've just had, I've been very thankful for Daisy & Laurie's waterproof jackets from Muddy Puddles. They are from their Ecosplash range, so-called because they are made from recycled plastic bottles. You see, Muddy Puddles have managed to create eco-friendly waterproof clothes for kids. Genius.
Eco-Friendly Kids Waterproofs
For, come rain or shine, Daisy and Laurie need fresh air. And around n4 there are often bears coming…… which is a fall out from our favourite book by Michael Rosen, We're Going On A Bear Hunt. Yes, bears, foxes and a big bad wolf are often a reason to hide behind a tree or bush.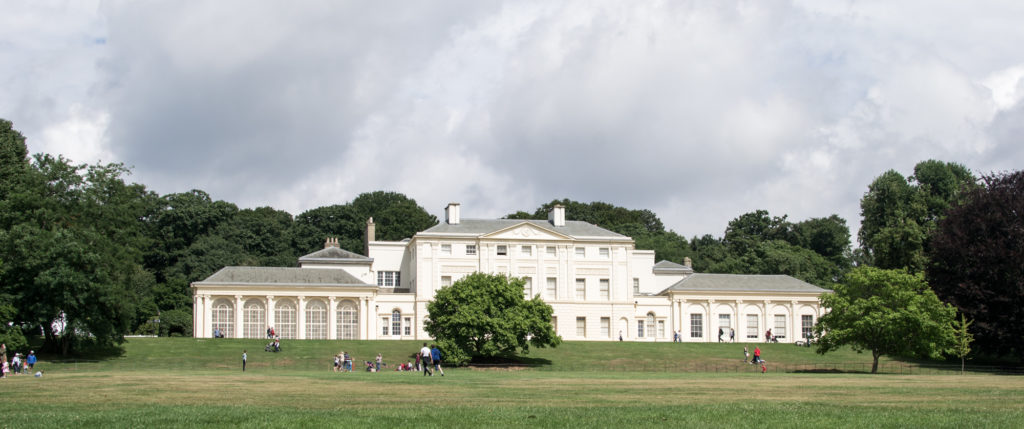 Besides being Londoners we do need to get out into the countryside and to not be afraid of a bit of mud. So last week we headed to Hampstead Heath in search of a few bears, foxes and that all important puddle to jump in.
The Ecosplash Jacket
It was one of those days where the weather just couldn't make up its mind, hence Daisy's choice of shorts and her Ecosplash jacket. Thankfully Muddy Puddle's Ecosplash outerwear is lightweight, breathable and cosy.
It's Breathable
Now you might question how something can be waterproof and breathable? Well the fabric has a durable water-repellent coating on it, which creates a honeycomb structure of micropores that allows moisture vapour through but not droplets. Clever. The coats are also fleece lined, perfect for a bracing walk up Parliament Hill.
It has Great Attention to Detail
Now you expect a good waterproof jacket to be just that, fully waterproof with taped seams and waterproof zip protection. All things Muddy Puddle's coats are. But there are other features, which have clearly been well thought through. Laurie's All-in-One has elasticated stirrups so his trousers don't ride up. Those stirrups can be adjusted as he grows. Cuffs and hems are finished with an elasticated contrast binding so it fits snuggly and doesn't let any water in. Also there are reflective stripes on the hood so you can spot little ones who have made an escape!
And it's Designed to Last
These are garments designed to last. Design's are bright, fun and unisex. Who doesn't love a stripe? And Muddy Puddles have use the latest innovations in technology to give us high performance fabrics. They've used YKK yank proof zips to make these coats childproof. And from my experience of 10+ years as a fashion buyer, I can say that YKK are the best.
So here's a high-five for Muddy Puddles for turning our waste in high performance waterproofs, and assisting the n4 household on our many bear hunts.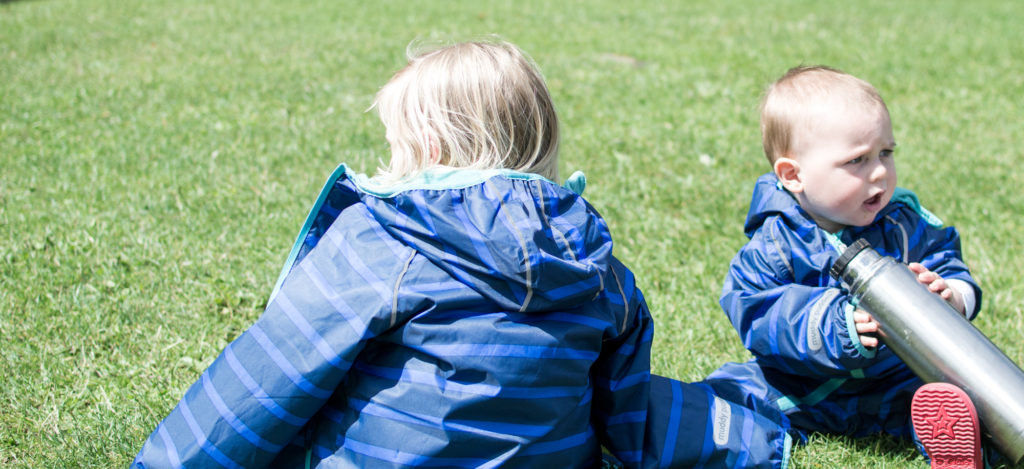 how wild is daisy?
I quizzed Daisy to find out what she loves about the outdoors
What is your best thing to do in the rain?  Wear a raincoat
What is the grossest thing you have seen out on adventures?  A bear
What does Winter make you think of? The snowman
Do you have a hideout? If so where is it – would you tell us? Not telling you!
What is your favourite colour and what does it make you think of in nature? Green & Purple
Shop Daisy and Laurie's Wardrobe
_________________________________________________________________________________________________________
Daisy's Ecosplash Jacket | Muddy Puddles
Laurie's Ecosplash All-in-One | Muddy Puddles
_________________________________________________________________________________________________________