London Fashion Week Festival is this weekend! For those of you who read n4mummy when I was their official blogger, you'll know it's always a frenzy of fashion & beauty. With a whole host of talks by industry insiders, London Fashion Week Festival gives us a small glimpse into the illustrious world of fashion.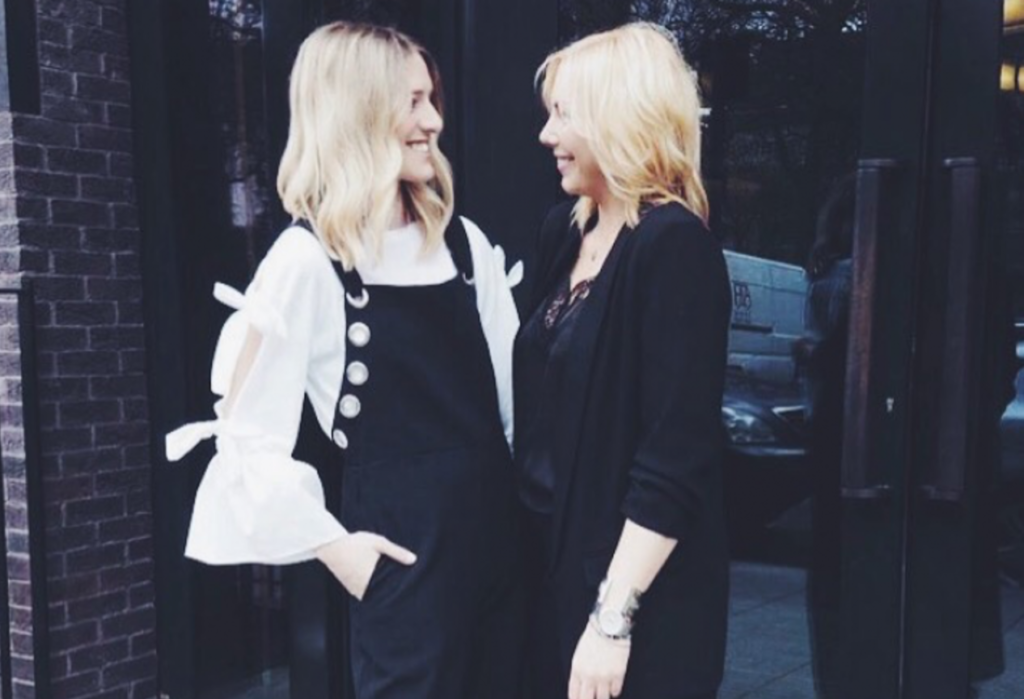 This year will be no different and those lucky enough to have Luxe tickets for tomorrow will be treated to a talk from Pascal Banks akka Style Mum and Victoria of Victoria Genevieve Styling.
Both graduates from the London School of Fashion, their careers have taken different paths. Victoria lives and breathes fashion as a personal stylist and fashion writer and Pascal holds down a job I the city and writes a fashion blog by night. They both wow us with daily fashion inspiration on Instagram. I caught up with them to find out more:
Q: What are you most looking forward to about London Fashion Week Festival? Pascal: My favourite thing about the fashion festival is meeting the new brands that I have been looking at and discovering brand new talent that will emerge in the seasons to come. Some of my favourite brands have been found at the festival. It is also a great way to get a piece of the fashion week buzz.
Q: What's your favourite trend featured for AW17? Victoria: I love the floral dresses, embroidery and jacquard. I'm quite boho so these winter trends suit a winter hippy chic. Toughen it up with leather and I'm set to go.
Q: Which designer you love, and why? Victoria: Victoria Beckham because I love her simple tailoring and her dresses make every woman look flawless no matter what size they are.
Pascal: Ganni, I have my eye on their polka dot skirt. This brand is affordable but still high quality.
Q: What do you think you'll be wearing this Autumn? Victoria: I'll be wearing my leather leggings a lot with floaty floral dresses over the top, maybe a few kimonos thrown over cashmere too.
Pascal: Floral dresses will feature heavily on my blog this autumn, also grey tailoring, I have a feeling the Topshop and Anine Bing's offerings will be instant sell outs!
Q: How has your style changed since becoming a mum? Victoria: My style hasn't changed since I became a mum and that's what I try to tell my clients. Life is too short to be wearing stuff you don't love. Don't buy something 'that will do' buy 'something you love'
Pascal: My style has evolved with age, I am more aware of what suits me and my body shape. I do still experiment with trends but in a more subtle way.
Q: Any top tips for curating a wardrobe? Victoria: Capsule Wardrobe dressing is how I educate my clients to dress and this has to start with a full wardrobe detox. If you don't start at the beginning you can't get to the end.
Pascal: Start with the classics and build up! Once you have a capsule you can then build and add fun items.
Q: Your most embarrassing fashion moment? Victoria: To be an avid follower of fashion you'll always have a few. I'd say the most interesting was a tartan mini skirt… its has a few stories and will be framed one day.
Pascal: My worse fashion moment all happened through my teens, I may have followed a few girl bands and rocked the Spice Girls platform trainer and All Saints combats! The shame!!!
Q: And …….If you could only buy one item this season what would it be? Victoria: A jacquard Kimono. I can layer it over my leather jacket or cashmere, with jeans or over a dress.
Pascal: I would love to invest in the Anine Bing grey tailored blazer, it would be an item that could instantly dress up a basic jean and white tee. It's a 24/7 style piece!
Last Minute Discount London Fashion Week Festival
Use code N4MUMMY for 10% discount on LUXE tickets for you to hear Victoria & Pascal speak at London Fashion Week Festival.
Alternatively use code N4MUMMY for 30% off bronze/silver & gold tickets on Thurs & Friday am or 20% off the rest of the time. I look forward to seeing you there.
To buy tickets please click here.