If You Like It Wear It
Super comfy clothes with playful designs, that are ethically and sustainably made is how I'd describe Dutch based brand Carlijnq. However, If you asked Daisy she'd just say, 'tall socks please mummy' or "where's my clouds jumper?" For this is a brand whose clothes capture kids imaginations. And that after all is what's important, for if you have a stubborn little lady like Daisy, it's irrelevant what I think. She won't wear it unless she likes it. And thankfully for me, we both like it.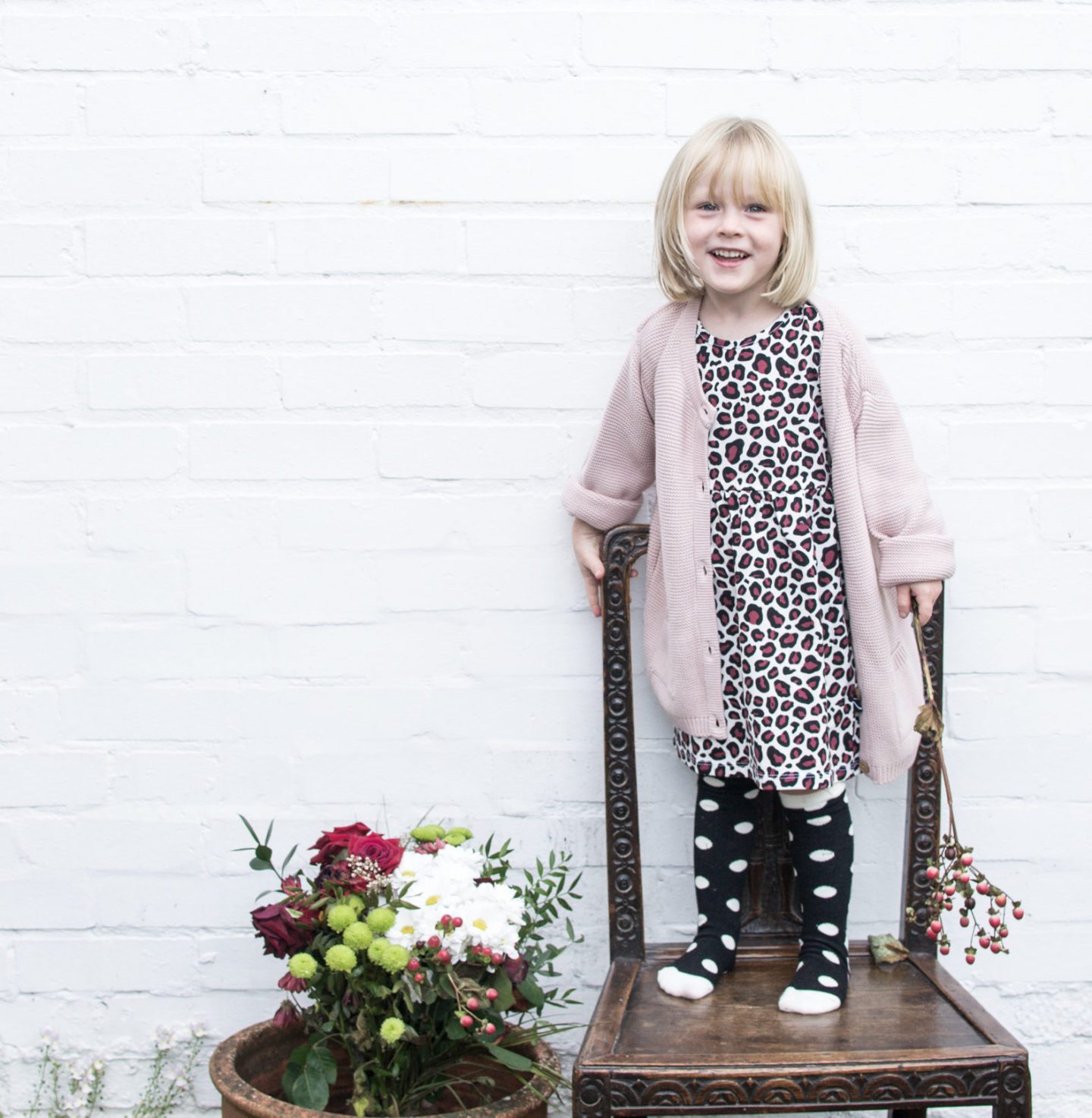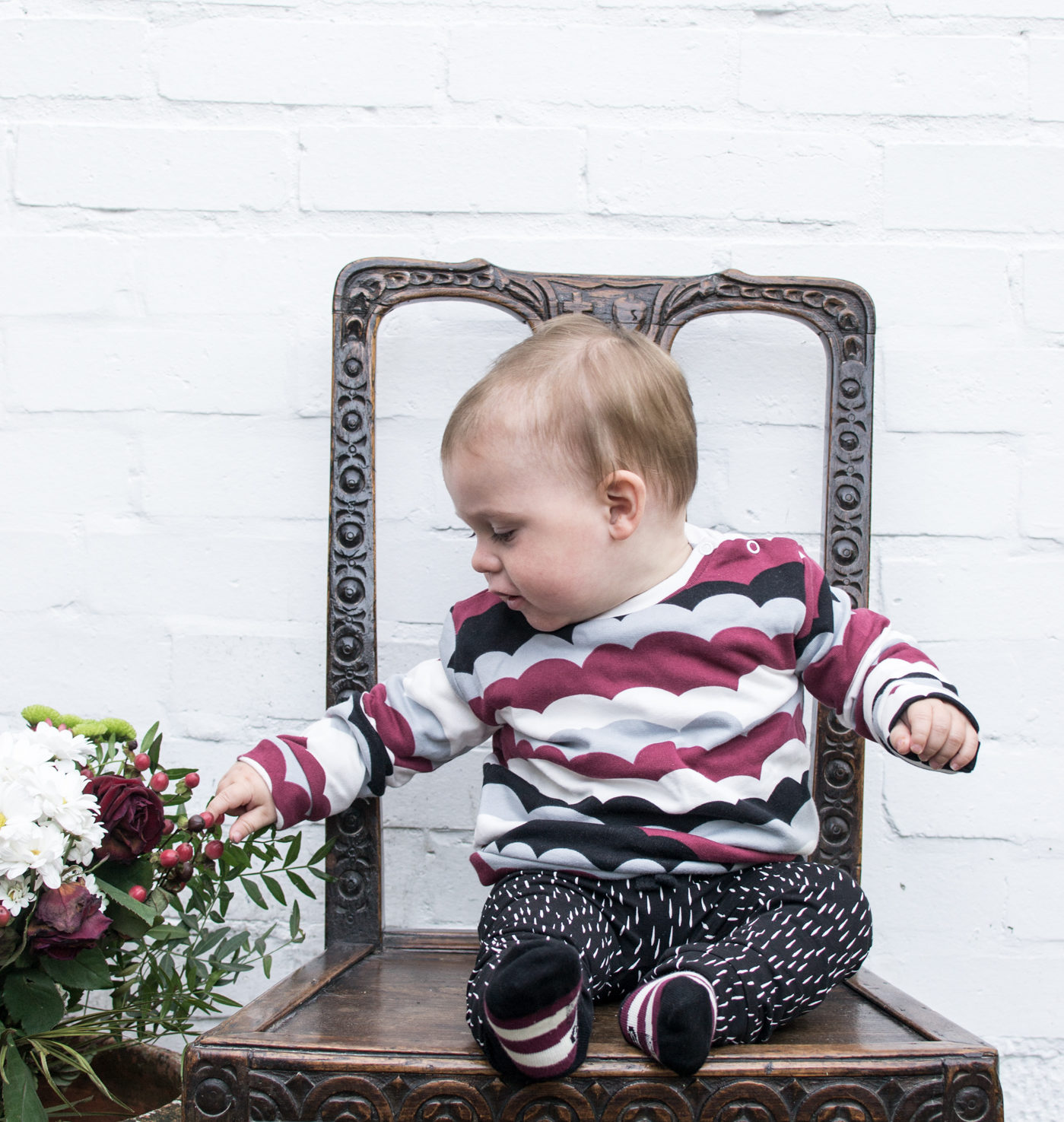 New! AW Collection
Carlijnq's current collection is appropriately named midnight madness, something we've all experienced if we have little ones. And Daisy, Laurie and I really love the prints. There's the happy panther top, Daisy's leopard dress, Laurie's cloud sweater and his white rain sweatpants, which are all printed onto GOTs certified organic cotton, and made in Fair Trade factories. All executed in a seriously cool way, perfect for the design savvy parent.
And these prints are definitely unisex- Daisy has already tried to swipe Laurie's cloud sweater, which is great from the perspective of sharing clothes with siblings, cousins and friends. However I am glad they still produce skirts and dresses with tights & socks, as that's all Daisy will wear at the moment. In fact since she discovered Carlijnq's knee high socks this summer, only "tall" socks will do.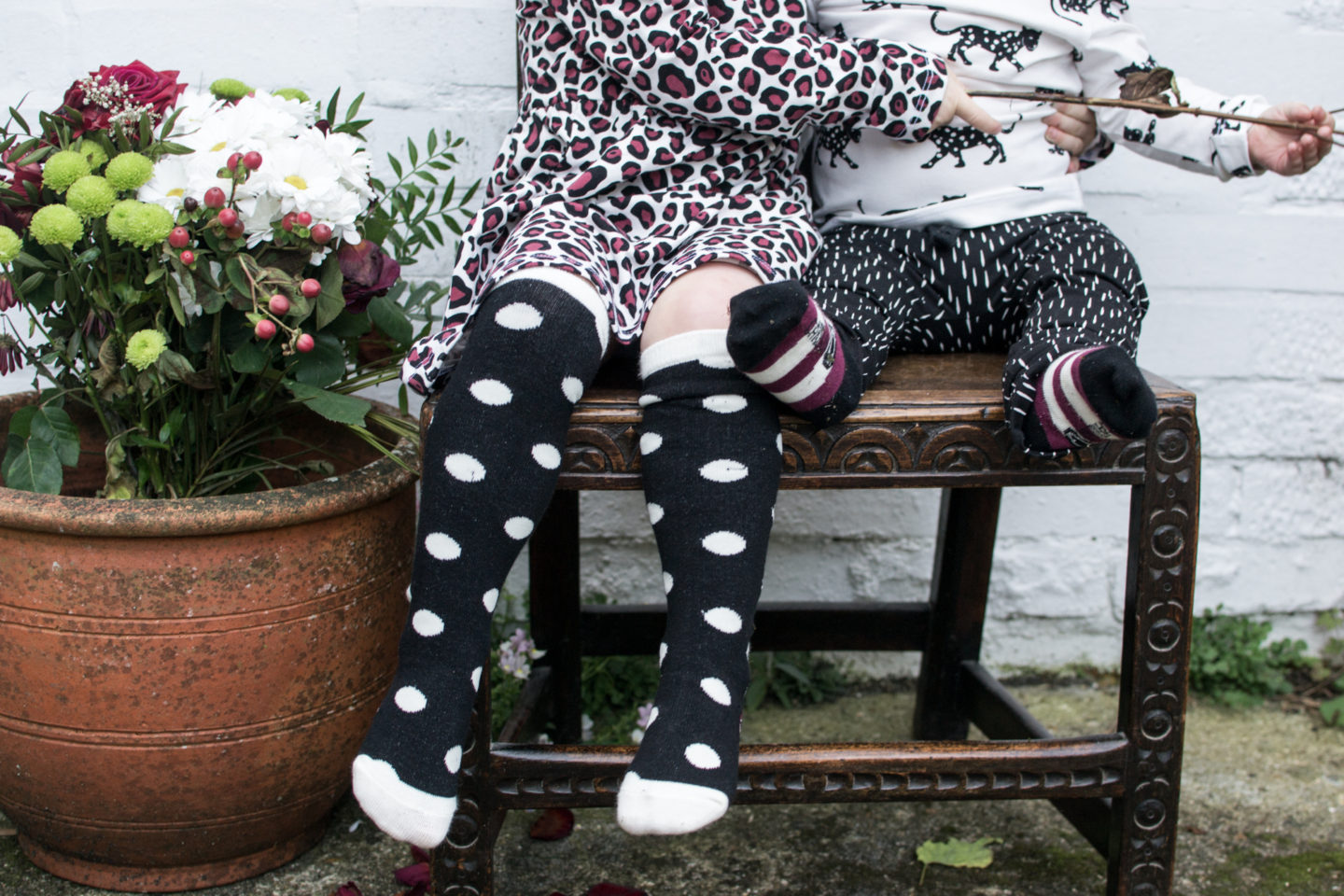 Don't Panic It's Organic
As I mentioned before, it's all made from GOTS certified organic cotton and is Fair Trade, so the people who made this garment aren't just paid a legal wage, they're paid a living wage. Importantly, those who grew the cotton also haven't been subject to harmful pesticides. If you fancy reading more about why I think we should be buying organic cotton, please click here.
All this costs money, which makes these clothes more expensive than the local high street. Laurie's Pantha Top costs €27.95, a similar one from a chain store might set you back approx. £10. But if it costs that little, you can be sure someone down the line hasn't been paid a fair wage. So hi-five Carlinjq for not greenwashing, for making clothes that are ethically and sustainable from seed to garment, and ultimately for making clothes that Daisy likes and wants to wear.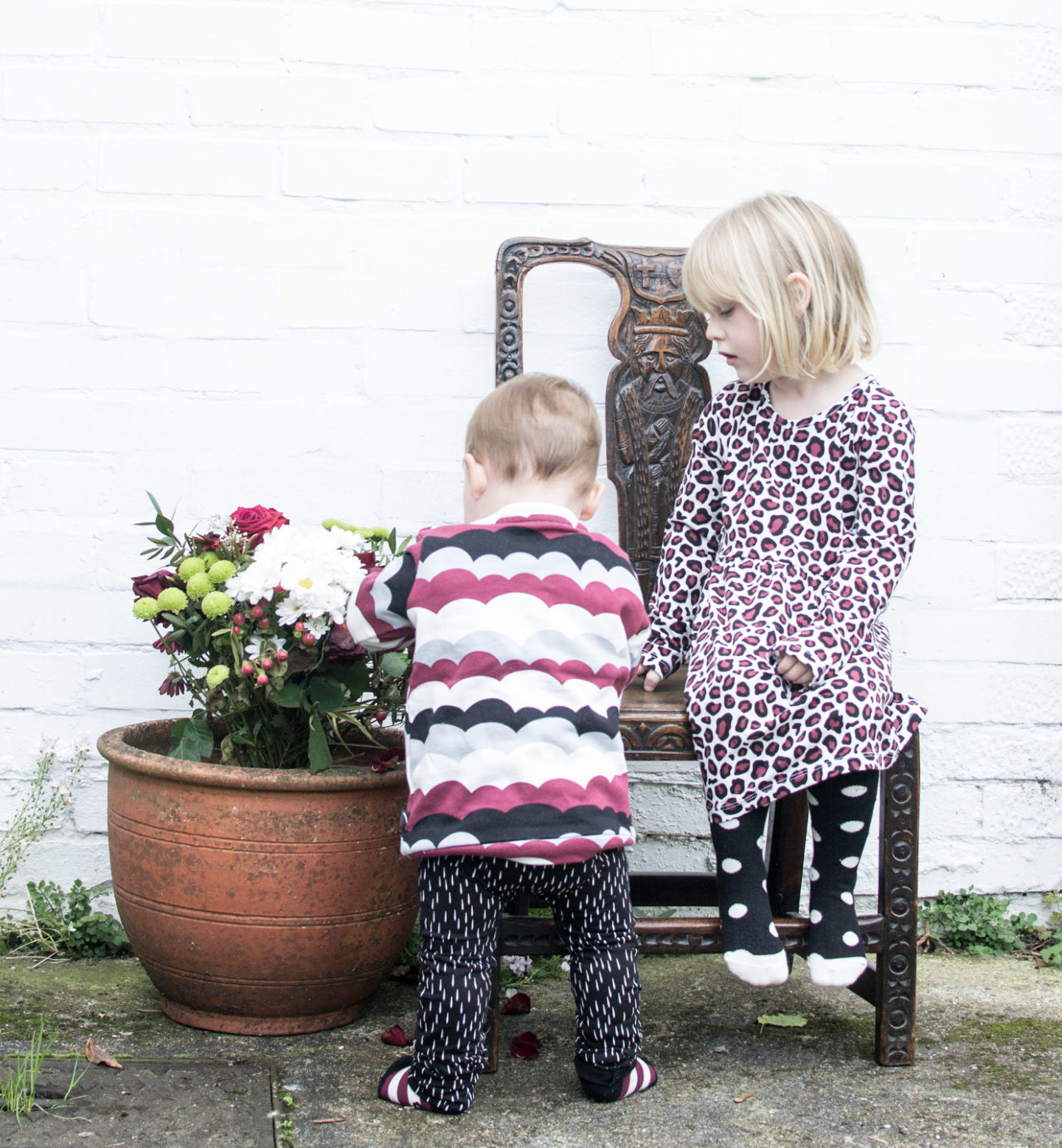 Shop Daisy & Laurie's Wardrobe
______________________________________________________________________________________________________
Pink Knit Cardi With Pockets | Carlijnq
Happy Panther Longsleeve | Carlijnq
White Rain Sweatpants | Carlijnq
Stripe Burgundy Socks | Carlijnq
______________________________________________________________________________________________________
This is a sponsored post in association with Carlijnq, however, as always, all opinions are my own.