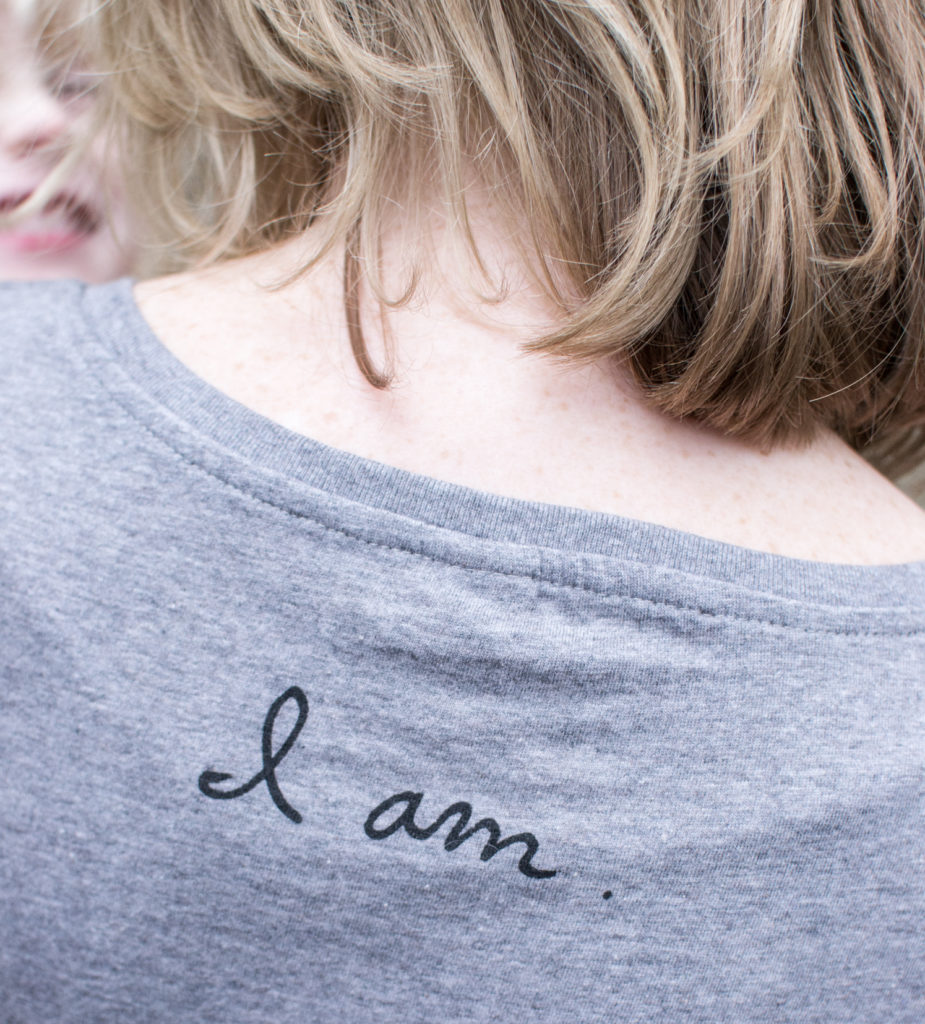 I first came across Sas & Yosh a month ago, and immediately loved their gorgeous illustrations. When I discovered they printed them onto Organic, Fair Wear, T-Shirts I was over the moon. Daisy is wearing their 'Dino Life' T, which is she loves as she's currently obsessed with dinosaurs. I have on the 'I am' T-shirt which is designed to help celebrate women (yeah!) and £1 of each sale goes to LOVE146 which is an amazing charity that works to stop child exploitation.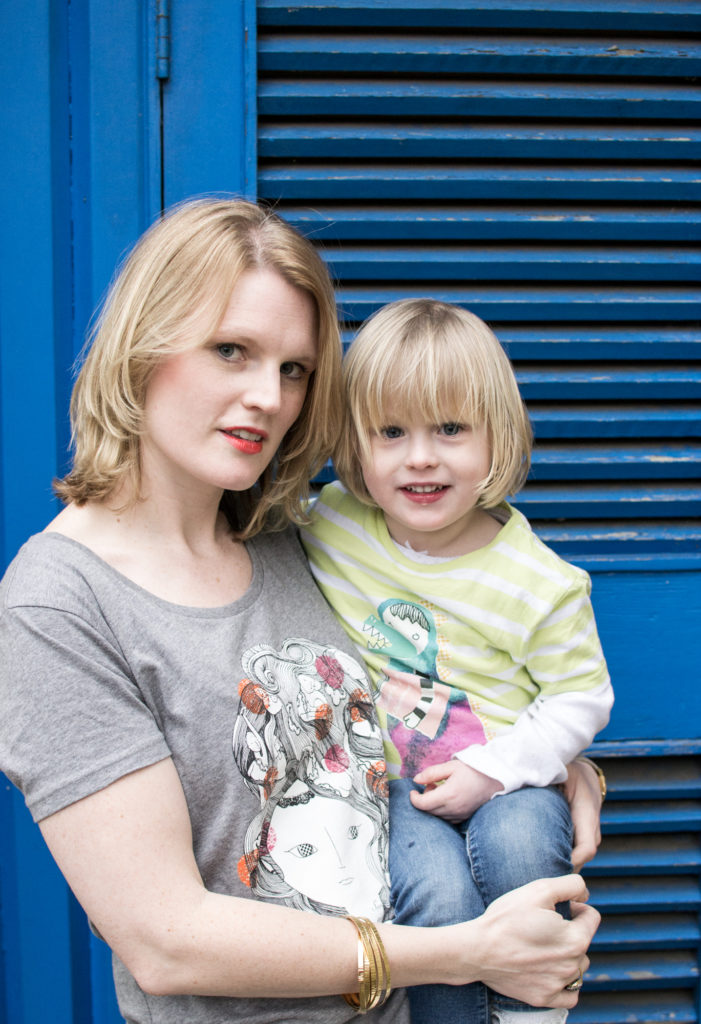 I caught up wish Sas & Yosh, otherwise known as Sarah and Yoshie to find out a little more:
Q: Tell us how you met?  Sarah: Yoshie and I had a mutual friend whose son went to nursery with my daughter. She knew we were both illustrators, and that as Yoshie was new to the UK and was looking for contacts in the design industry. She suggested we meet up and we went for coffee. Then, like a great first date, we never looked back! We even jokingly call each other 'My design wife'
Q: Your style is wonderfully eclectic and unique, where do you get your inspiration?  Yoshie: Sarah loves Japanese and Oriental art and I love Western art so our cultures and inspirations have a cool cross over. We are both totally obsessed with colour, different cultures and cool patterns. Also Sarah loves tiny detail in everything and I love Manga screen tones and collage.
Q: Please tell us about the motivation behind designing the i am t-shirt? Sarah: The 'i am' t-shirt was born from finally finding myself in a place where I feel at home in my own skin. So many of us find ourselves struggling to try to be perfect, or better, or somehow more than we are. Through some sort of life experience or because of something beyond our control that has happened to us, or because of the expectations of others or society in general, and it's exhausting! There are expectations of what we should be as a woman…..if you choose to be a mum or not, what kind of mum you are, your sexual orientation, your size, etc, etc. So we wanted to create a beautiful illustrated image that celebrated women, in all our forms and guises.
I hope it is as empowering for the women who wear it as it was for me to design it! We also wanted to support other women which is why £1 from each 'i am' t-shirt and art print sale goes to Love146. It's a great charity that rescues girls from sexual exploitation and trafficking.
Q: Why have you chosen to use 100% organic cotton instead regular cotton? We are trying hard in all our products to be environmentally responsible and so it made sense to carry this through to the fashion items we were making. We have a great company who make our t-shirts who supply not only organic but also fair wear garments. The Fair Wear Foundation is an independent non-profit organisation that has been set up specifically to improve working conditions in the garment industry. Also the organic t-shirts are super soft and we love seeing the look on buyers faces when the have a feel of the fabric and can't believe how lovely it is. People should be able to have gorgeous quality products at affordable prices.
Q: I'm a huge fan of your all over prints, particularly your wallpaper, which is your favourite?Wow that's a hard one!
Sarah: Mine is probably 'Yamato Nadeshiko' because I love the Japanese theme of the artwork with the Samurai Warrior woman and the Geisha.
Yoshie: 'Flower Girls' Grey and Yellow, plus 'Flying Journey' Navy (Sorry I could not choose one!) I love these patterns and colour combination. 'Flower Girls' is inspired by traditional flower motifs and children at play and has cool beauty in beautiful ink blot dresses. 'Flying Journey' has beautiful decorative birds inspired by antique jewellery pieces from the V&A museum. I love this calm and uplifting mood in it.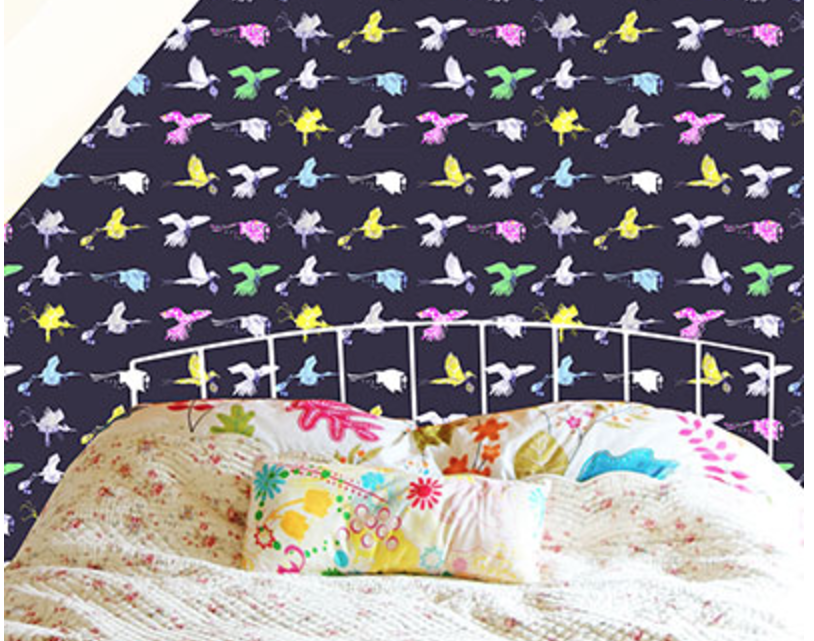 To find out more please visit sasandyosh.com  & follow them on instagram 
Shop the Edit
_______________________________________________________________________________________________________
Dino Life T Shirt | Sas & Yosh
"i am T" Shirt | Sas & Yosh
_______________________________________________________________________________________________________