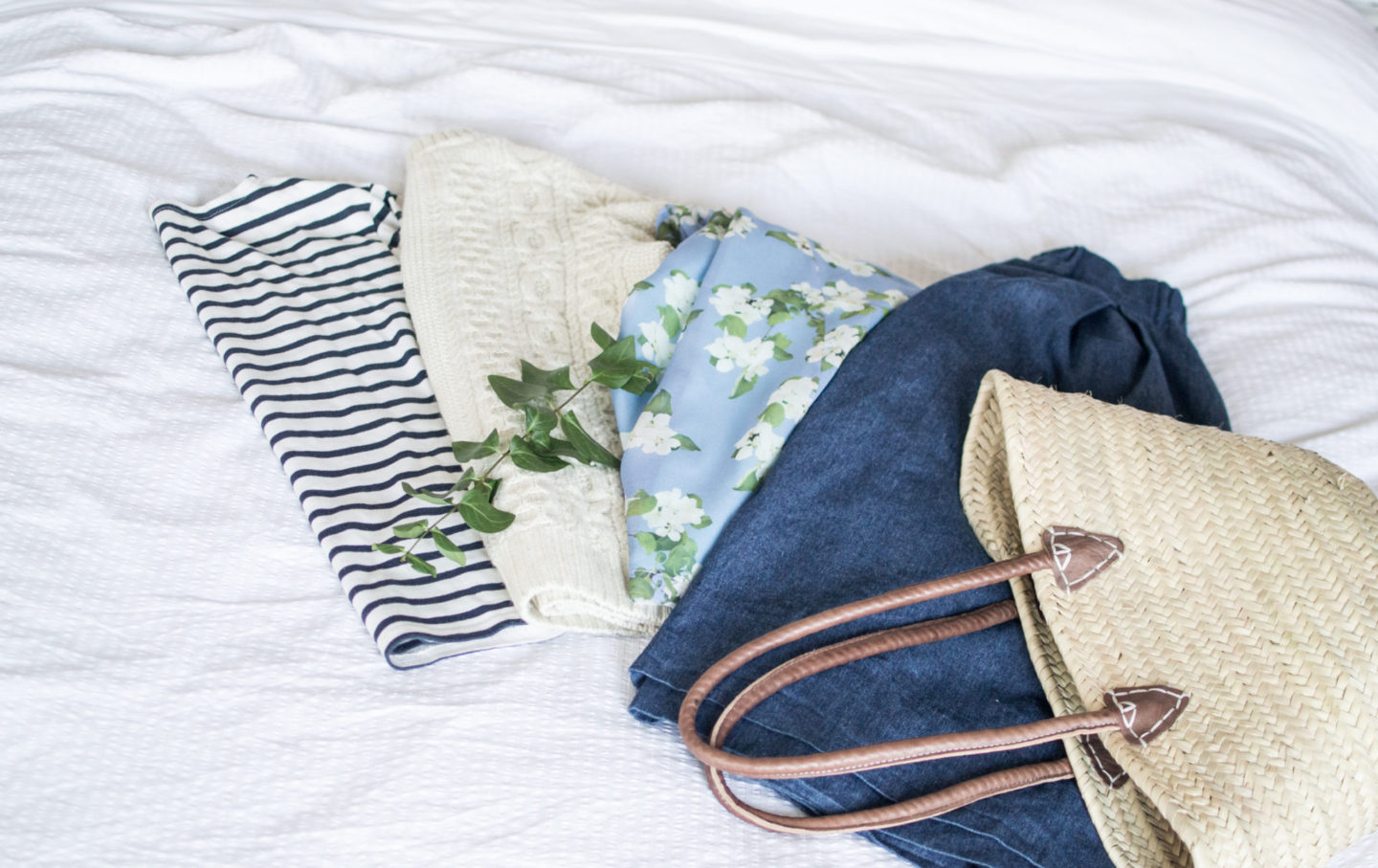 It's January, it's cold and grey and you're living off baked beans untill the credit card is paid off. Eek! You might like the idea of having a sustainable wardrobe, but you have no idea where to start? Sound familiar?
Last year I started building my own sustainable wardrobe. If you'd like to read about this please click here. However the most common reaction I got from people was that ethical and sustainable clothing is so expensive. I agree, and I will tackle this issue in a future blog post. But If you're interested in building your own sustainable wardrobe, it might not be as expensive as you think. Here are a few easy tips to help you start without spending a penny.
Building Your Sustainable Wardrobe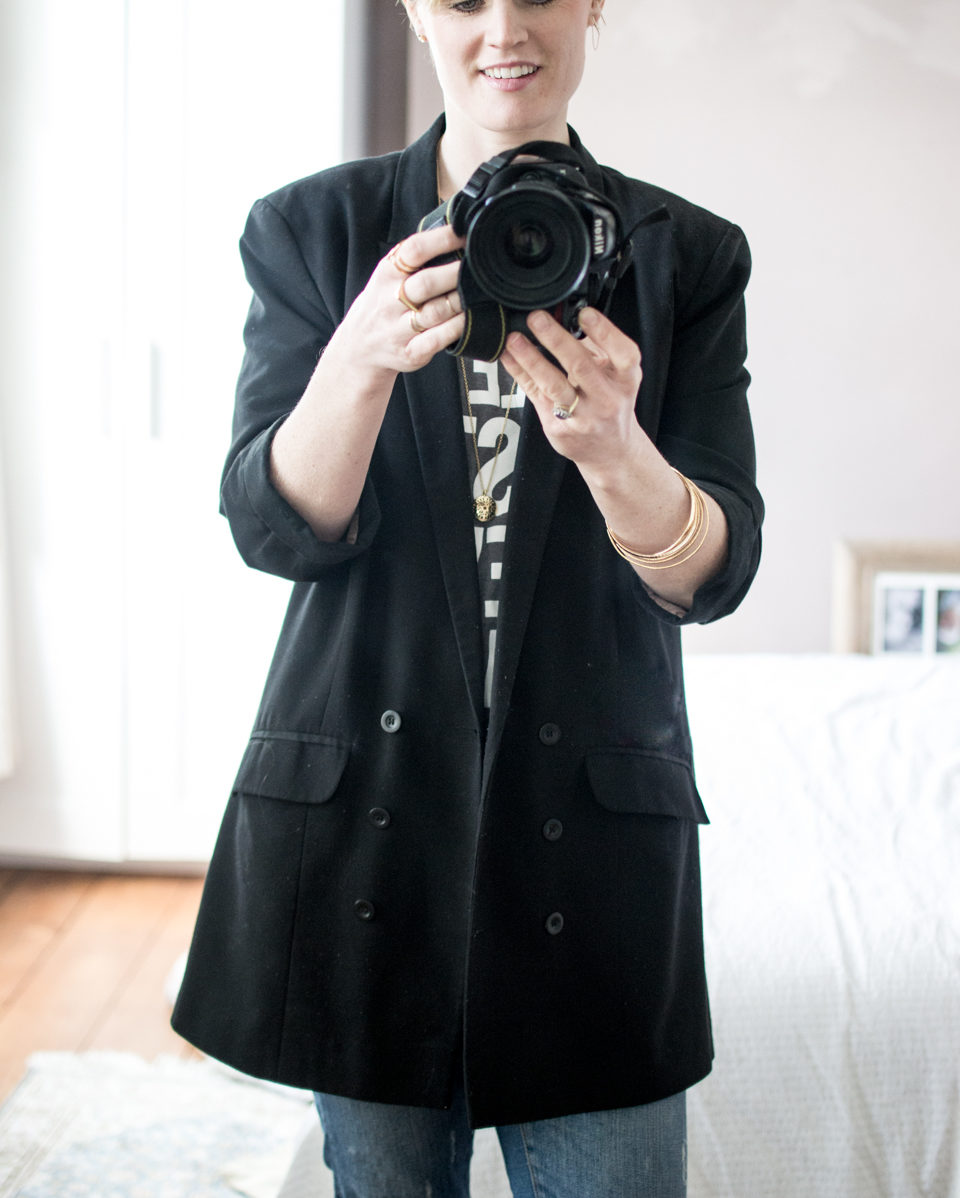 Start with What You Own
The most sustainable clothes you own are the ones that are already in your wardrobe.
According to Love Your Clothes, extending the life of a garment to on average 3 years would reduce it's carbon water and waste footprint by 20-30%. I bought this black jacket 8 years ago from River Island.  It's made from 70/23/7 Polyester/Viscose/Elastane, so not remotely sustainable materials. Now today I wouldn't buy a garment from River Island for many reasons, but it would make no sense to replace it with an eco-friendly version. I still wear it and love it, so from that perspective it is sustainable. When it does finally fall to pieces, then I look to find an ethical and sustainable substitute. So go have a look at your clothes and remind yourself of what you already own and love.
Action: Wear something you haven't worn for a few months.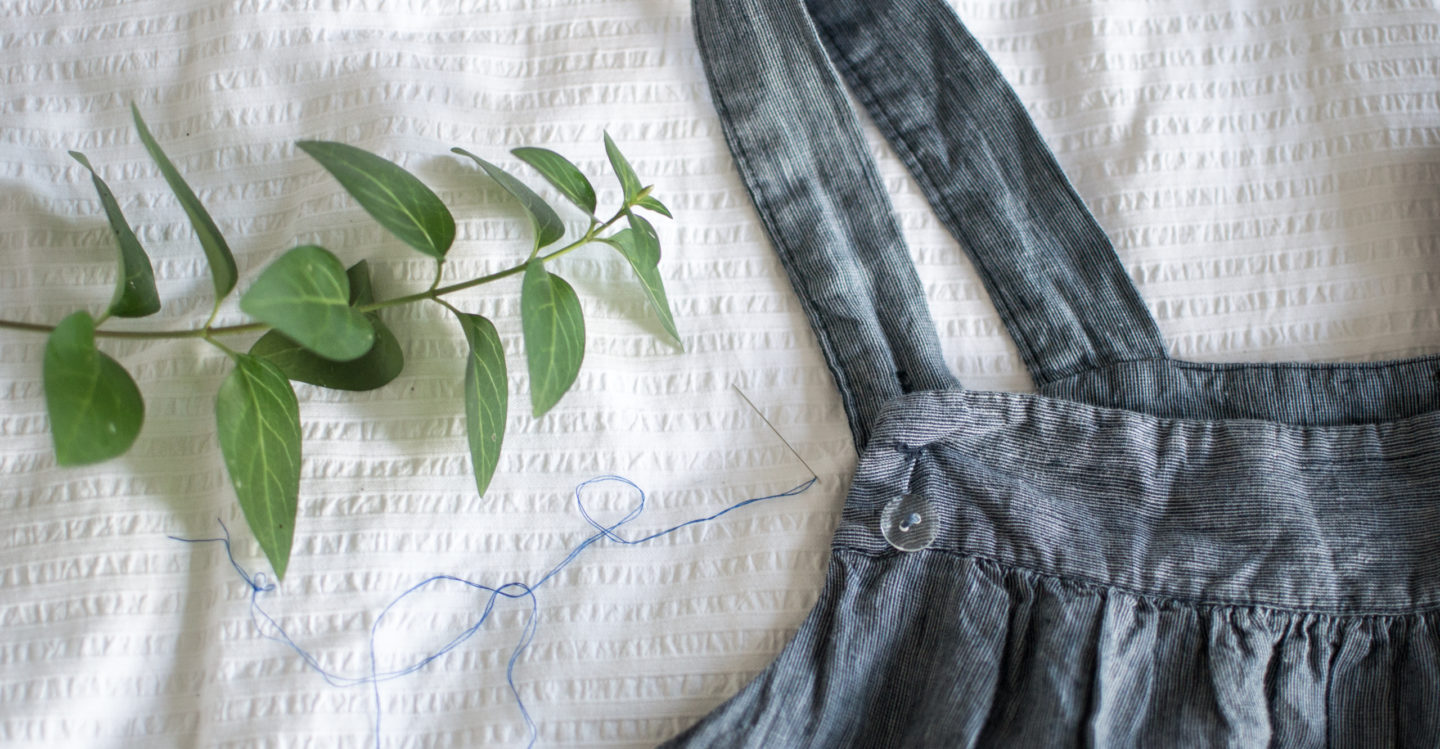 Mend It
If you are like me, there will be items in your wardrobe that you love but can't wear because you've lost a button or ripped a hole. Use these dark evenings to turn on the telly and sew that button on whilst watching your favourite show. My husband and I are currently obsessed by the show McMafia on BBC One. If sewing doesn't come naturally (!) then please click here to check out Love Your Clothes website. They have a whole section dedicated to repairs & alterations.
Action: Sew on that button!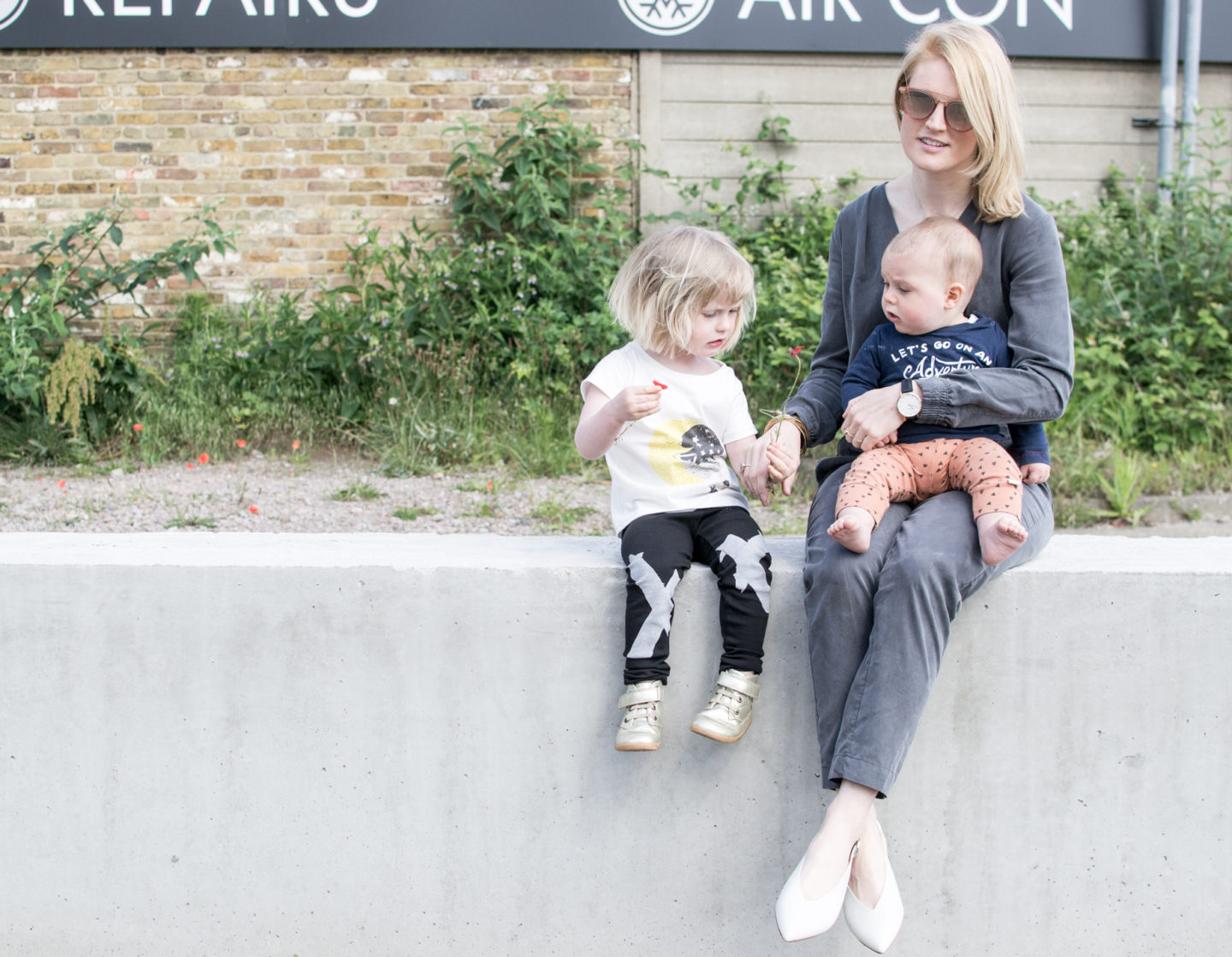 Swap It
Ok so the above picture was from last May, and yes I've had my hair cut, and the kids look so little there. But I'm showing it to you because I got the jumpsuit and shoes from a clothes swapping party. You see your skirt that is now far too short, might look amazing on your sister. Or her jumper that doesn't suit her skin could look great on your colouring. You get the gist. Clothes swapping parties are becoming a bit of a trend, because we all love something new. But, it is a cheap and eco-friendly way of finding new pieces for your wardrobe. If you want some tips of how to host a clothes swapping party then please click here. 
Action: Invite your friends round for a clothes swapping party.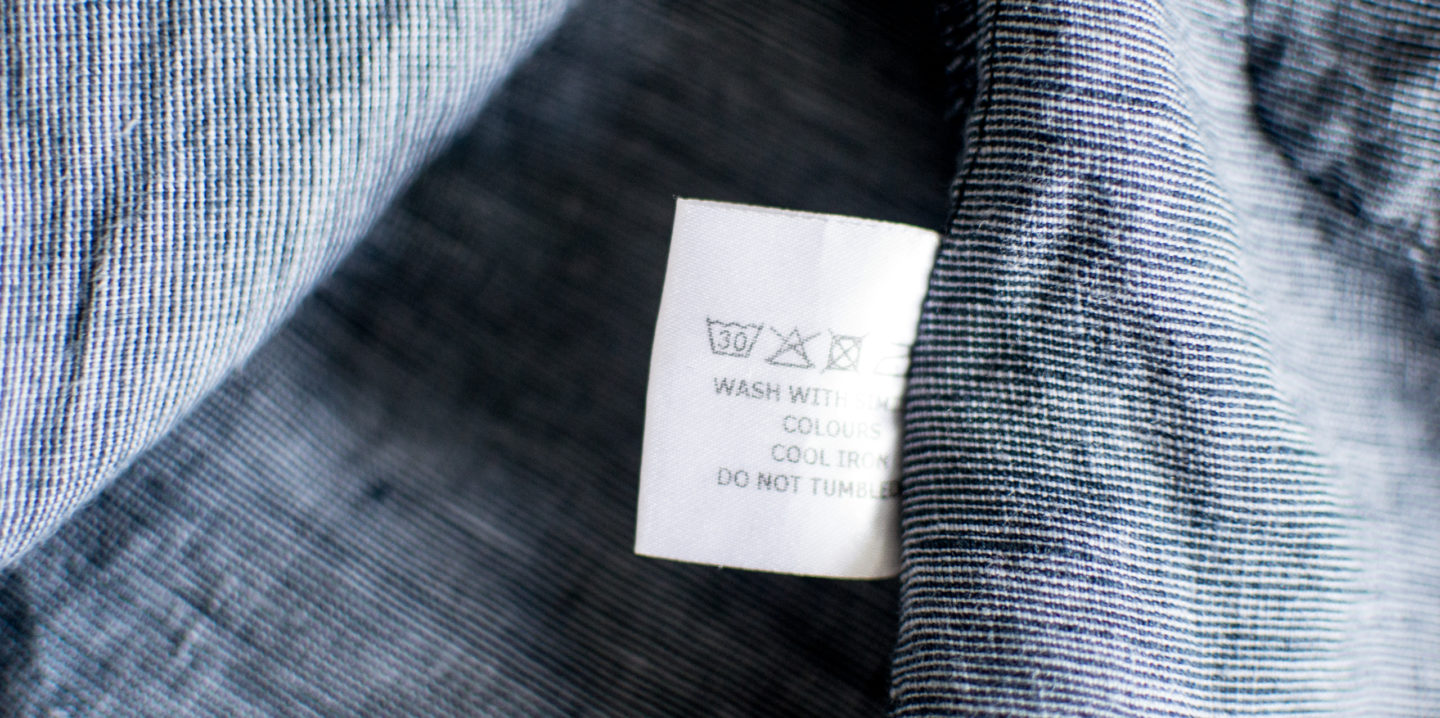 Wash at 30 degrees?
Logic says to wash clothes at 30 degrees as this will save energy. It'll also prolong the life of many of your clothes, as many retailers test the quality of their fabrics washed at 30 degrees. I know this because I worked for 10+ years as a buyer at several UK high street stores. However as a mum, I acknowledge there are some items that need to be washed at a higher temperature. I often have to wash poo stained clothes at 40 degrees plus to ensure they are completely clean.
Action: Where possible wash at 30 degrees.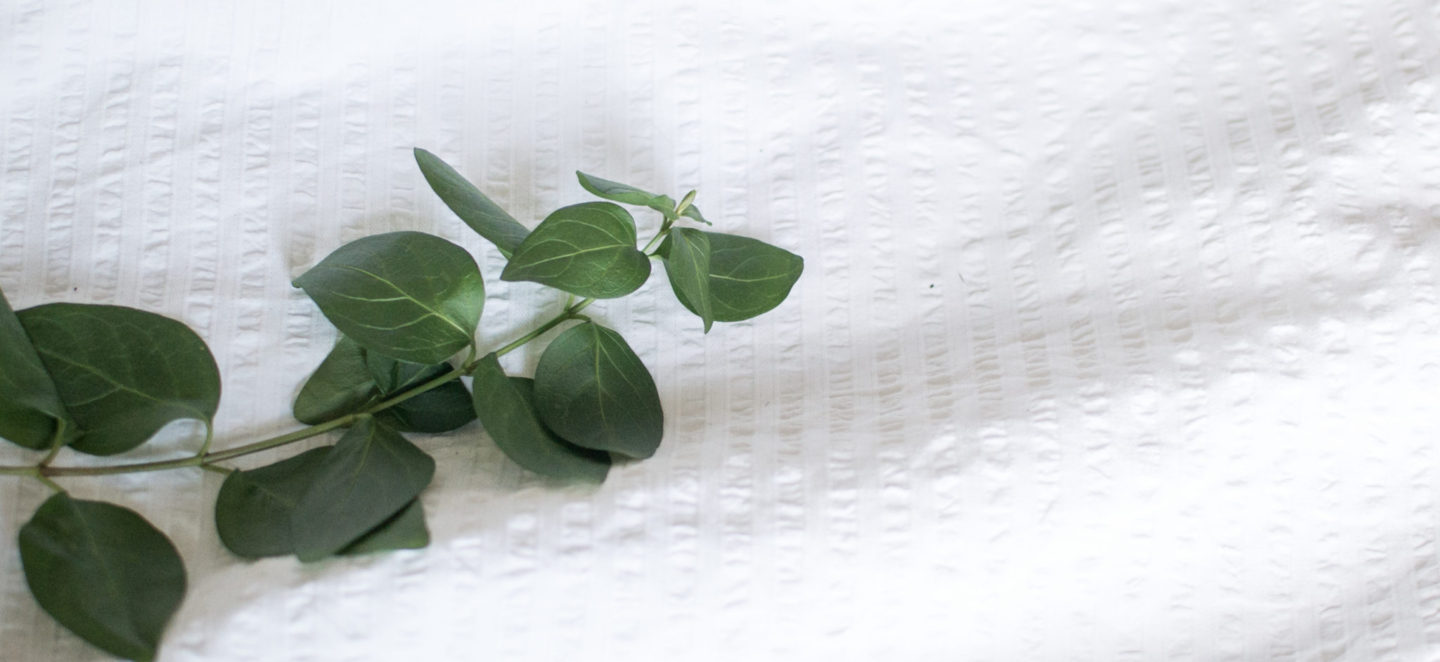 Dry Cleaning?
The other area you should think carefully about is dry cleaning. Many dry cleaners will use a chemical called Percholorethylene, which is a petrochemical based chemical solvent. The World Health Organization's International Agency for Research on Cancer lists perchlorethylene on their A2 category, meaning it's 'probably carcinogenic to humans'. But there are eco friendly dry cleaning options. For example Johnsons The Cleaners use a product called GreenEarth® which they say cleans the same and is 100% non toxic for the environment.
Action: Choose eco friendly dry cleaners.
Do you have any other ideas for creating a sustainable wardrobe without spending a penny? Please comment below, I'd love to hear your thoughts.
P.S. This post is not sponsored by Love Your Clothes, I just think they have some great tips!