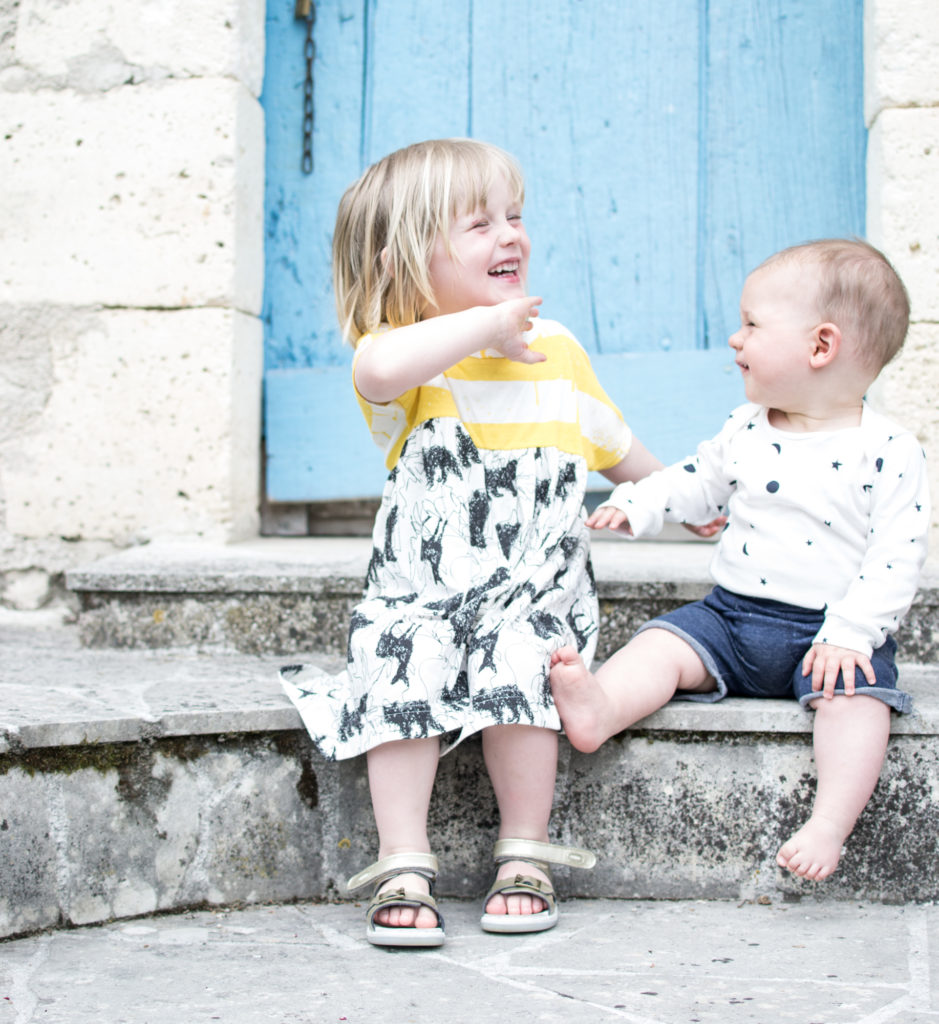 I won't lie to you, the step up from having 1 child to 2 has been quite epic. My exhaustion levels are at an all time high, and what I really crave is some time on my own. How those with 3, 4, 5 or even 6 children cope is still a complete mystery to me.
That all said though, the single thing I have enjoyed the most is seeing Daisy and Laurie develop a friendship. She can make him laugh just by looking at him. And they've already worked out how to keep each other up way past their bedtime. Can an 11 month old really have worked out how to be devious? Clearly his sister is teaching him her tricks!
Aside from her finding Laurie slightly annoying, Daisy actually loves being with her brother. I tried giving her some one on one time the other day, and all she wanted was for him to be there.
Things belonging to Daisy, has suddenly become important. I've always let her choose her own clothes, and never tried to force her to dress as a "little girl." Interestingly, she now deliberately picks skirts and dresses, claiming other items are Laurie's.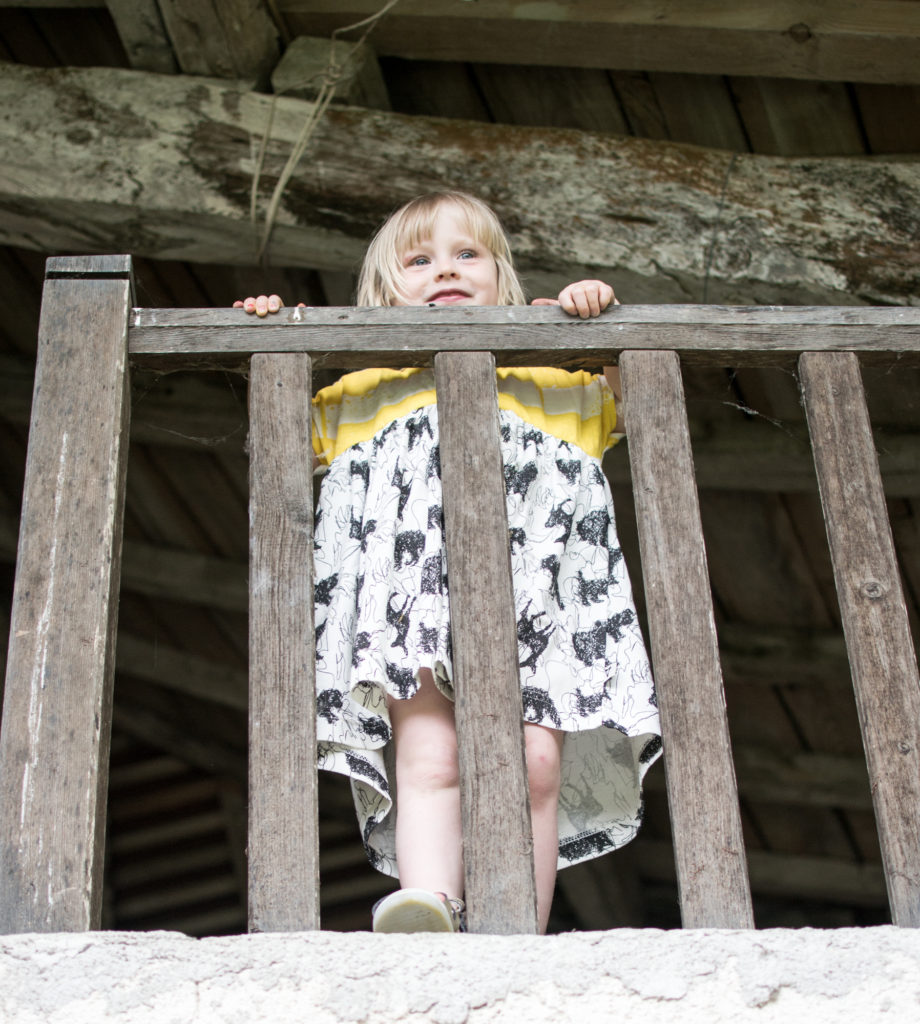 Mootz London
This Mr. Wolf dress from Mootz London, has been a favourite of Daisy's this summer. It ticks all the boxes for her, bright yellow, patterned, comfy and she can easily dress herself in it. Her gold sandals are from Bobux.  They are our favourite footwear brand, for their funky styles, comfort and quality. Laurie is wearing a Sleepy Doe vest also from Mootz London. I love the simple moon and star conversation print. Being navy and cream it's a really easy body suit to style, plus it's totally unisex.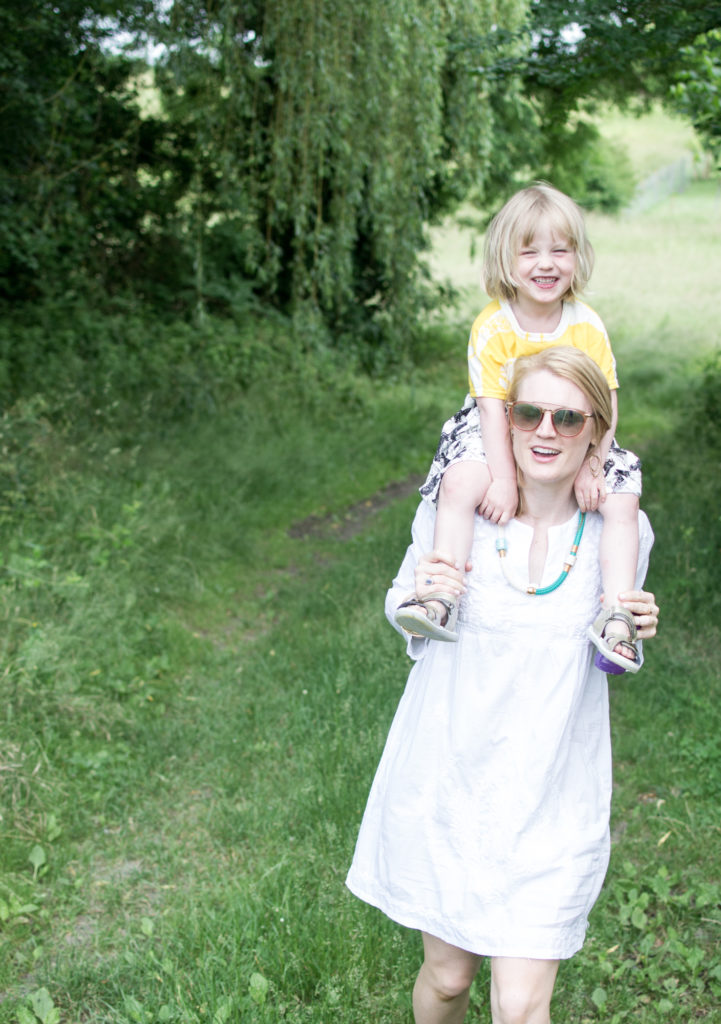 Mootz London, are an online boutique carefully edited and curated. Founder Catherine's aim is to bring us the coolest and funkiest kids clothing, but that's practical and hard wearing. Clothing, after all, should be passed down to siblings, cousins and friends. Mootz London only buy from brands whose ethics are of the highest standard too.
Shop Daisy & Laurie's Wardrobe
_______________________________________________________________________________________________________
Daisy's Mr Wolf Dress | Mootz London
Laurie's Sleepy Doe Body Suit | Mootz London
_______________________________________________________________________________________________________