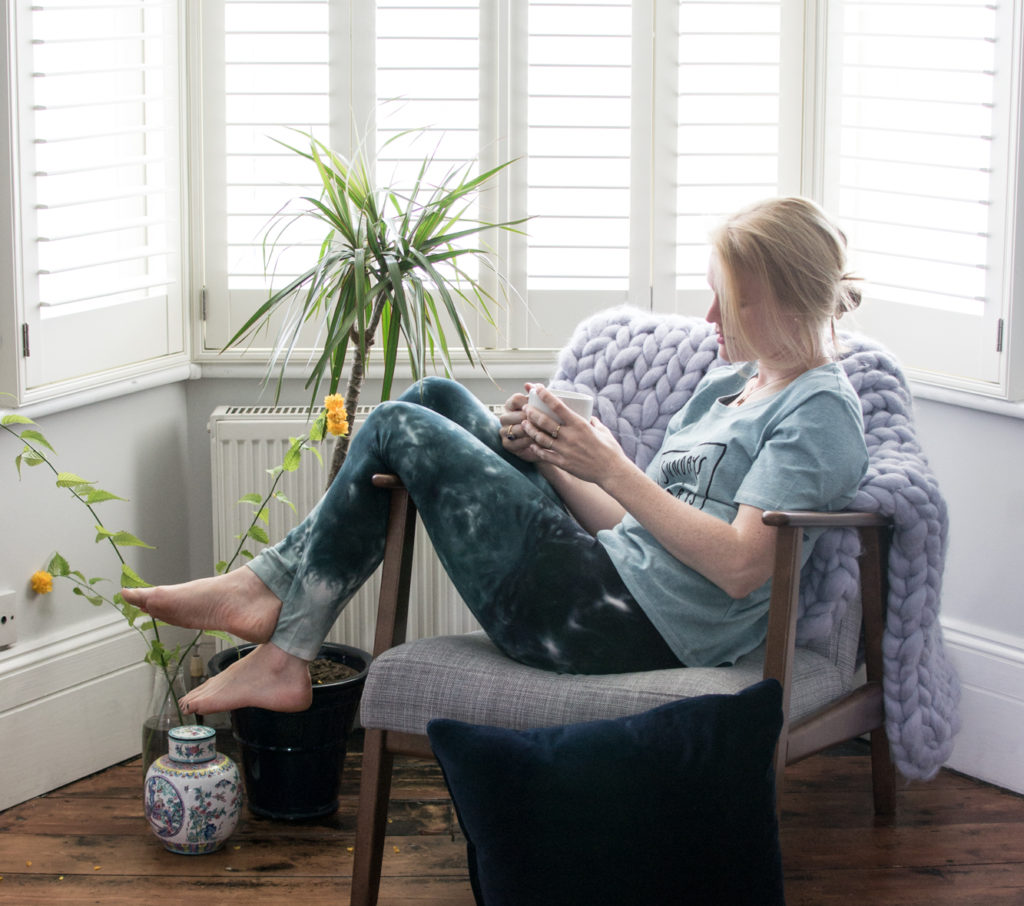 I confess I spend far too much time scrolling through Instagram searching for beautiful clothes- it's a real obsession of mine. But every so often I come across a gem, and this summer I stumbled across Thought. With their great wardrobe staples made from sustainable fabrics at affordable prices they are a brand you need to know. Plus I have a great discount for you, so do read on.
Yet, what took me by surprise was that Thought is not a new brand. Formally known as Braintree, Thought has run for 20 years. There's the same ethos & commitment to ethical and sustainably made clothes, yet it now has a great contemporary vibe. I was fortunate enough to visit their HQ to see the AW range, and I thought you might like to see my top picks:
Loungewear
Their loungewear is second to none. Sundays over Mondays is a sentiment we can all agree with. And this organic cotton T is super soft and comes in this beautiful teal. I teamed it with their bamboo tie- dye printed leggings for a rare morning reading a magazine. Though if you prefer a more relaxed fit, have a look at their mori slacks in the same print.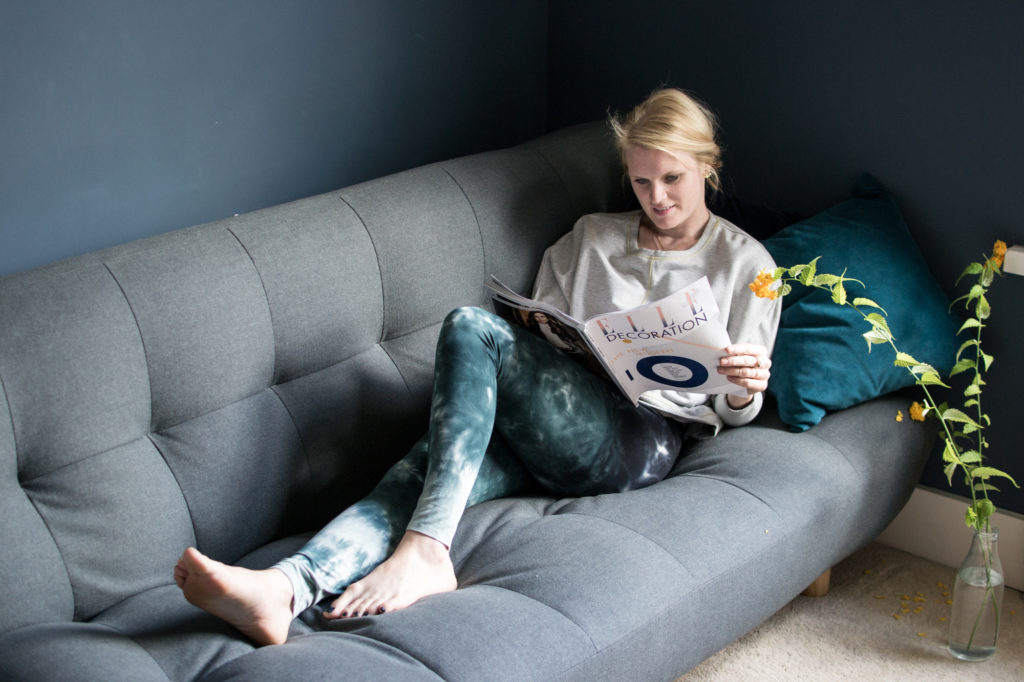 I also love this fashion take on the traditional grey sweat. It is relaxed and slouchy through the body, and the sleeves are snug. Sitting just on the hips, it's a great length. The yellow coloured stitching is a lovely detail too.
Workwear
Most of my work is done at home, curled up on the sofa. However if I were to go to work this is what I'd wear. These 7/8 length Courbet modal trousers, show off just the right amount of ankle to ensure they feel decidedly feminine. Tailoring is a really important trend this autumn, so they'd equally work well on a Saturday with a chunky knit. I've matched them with the Victoria tencel top. It's a great neutral colour with a flattering V neckline.
Dress Up
Every wardrobe needs a party dress, and this was my favourite. It's been digitally printed which the number and variety of colours within this floral print are amazing. The nipped in waist and full skirt is such a flattering shape. I'll be wearing it with heels to a wedding in October as well as with trainers on a date with my husband. It's also a great dress to cross seasons, wear bear legged at the moment or with tights and a leather jacket as it gets colder.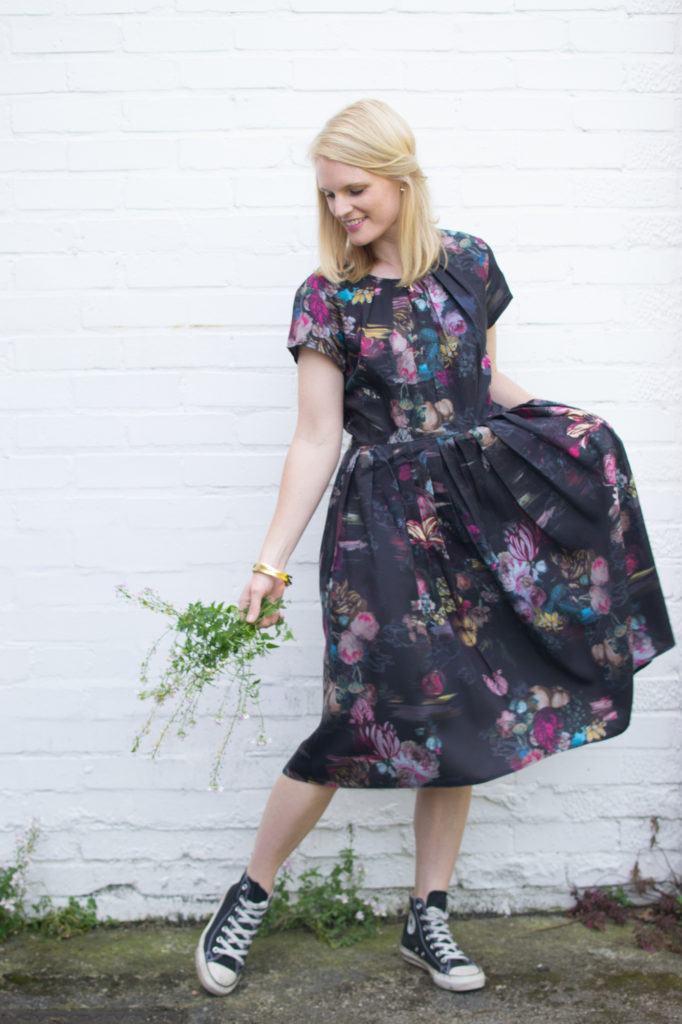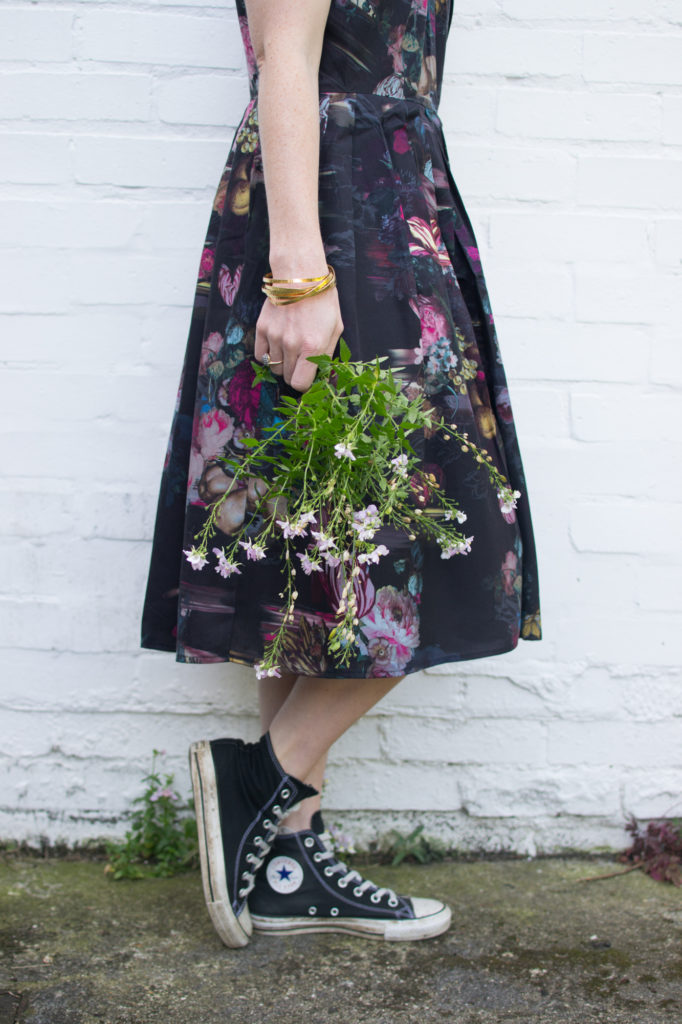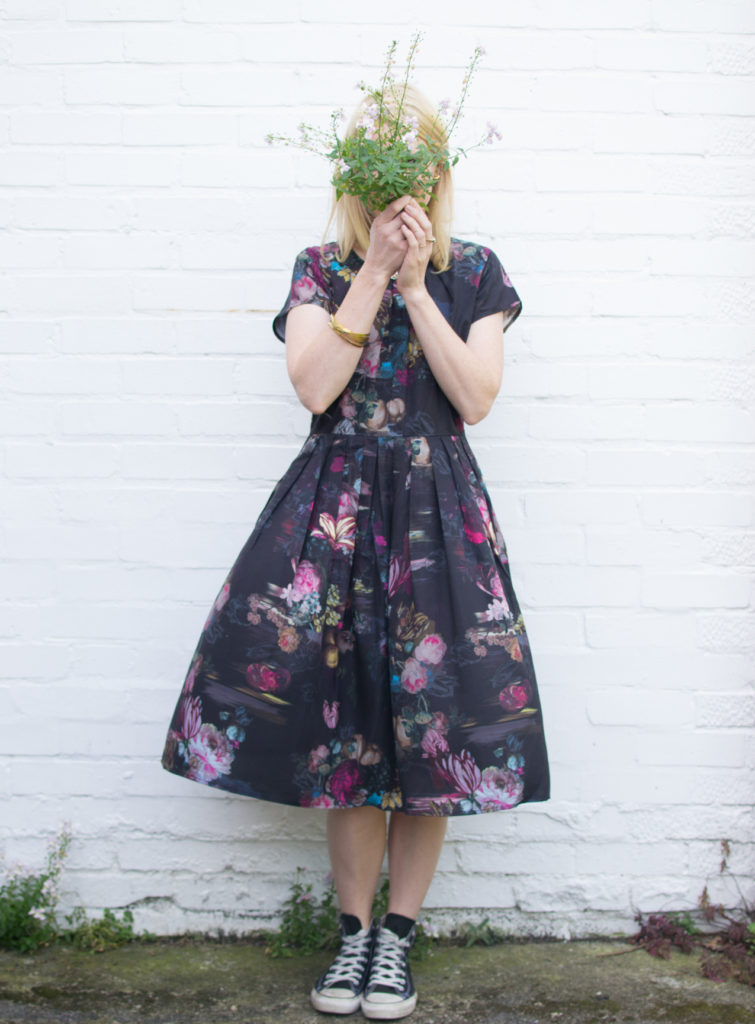 Do head over to their website for more amazing fashion finds and treat yourself to 20% off using code N4MUM20. Expires end Oct.
This is a sponsored post in collaboration with Thought, though all opinions are, as ever, my own.
Shop My Wardrobe
______________________________________________________________________________________________________
Sundays Over Mondays Tee | Thought 
Courbet Modal Trousers | Thought
Vermeer Floral Print Dress | Thought
______________________________________________________________________________________________________