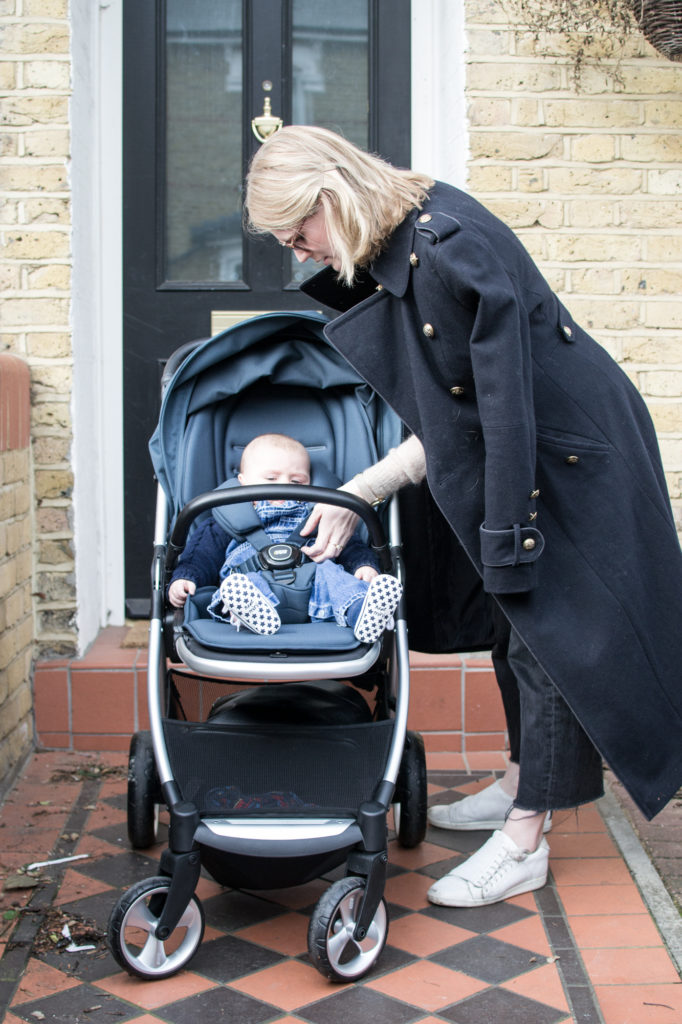 Buying the right pushchair has a huge impact on your life. I should know; I've owned more pushchairs than children! Since the birth of my son Laurie last August, I've spent eight months in what only can be described as double buggy hell.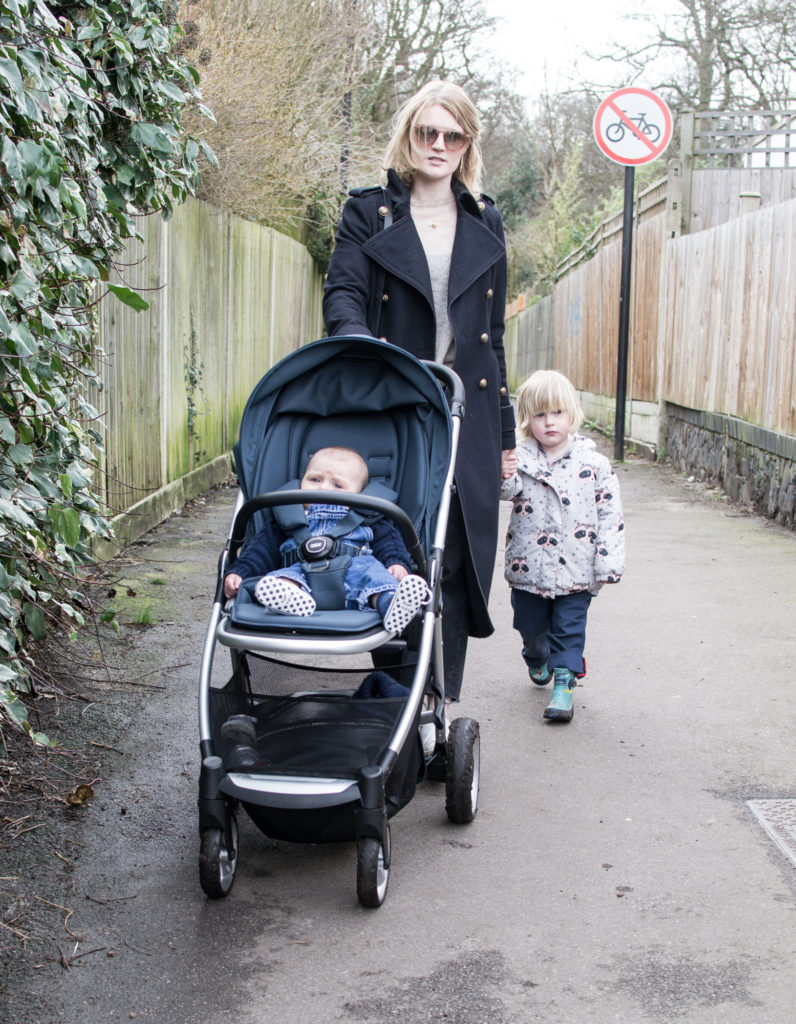 Transitioning back to a single pushchair with Mamas & Papas Flip XT² has been a complete revelation. I can now easily get on the bus, (essential if you're a Londoner), push it one handed and be free from carrying endless bags. The basket underneath the seat is huge, and easily fits the endless nappies, wipes, toys, changes of clothing and food required to keep two mini people alive.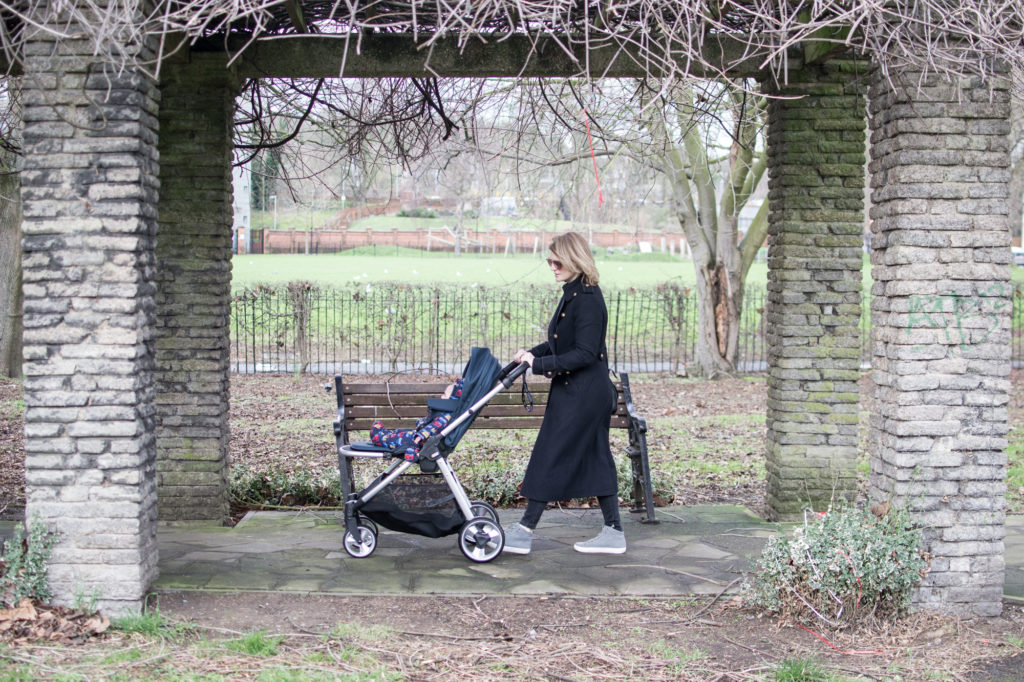 Plus, I no longer have an argument with my car boot each time I try loading the pushchair into it. When folded down, this pushchair is compact, and all the right bits come apart: for example, the wheels come off.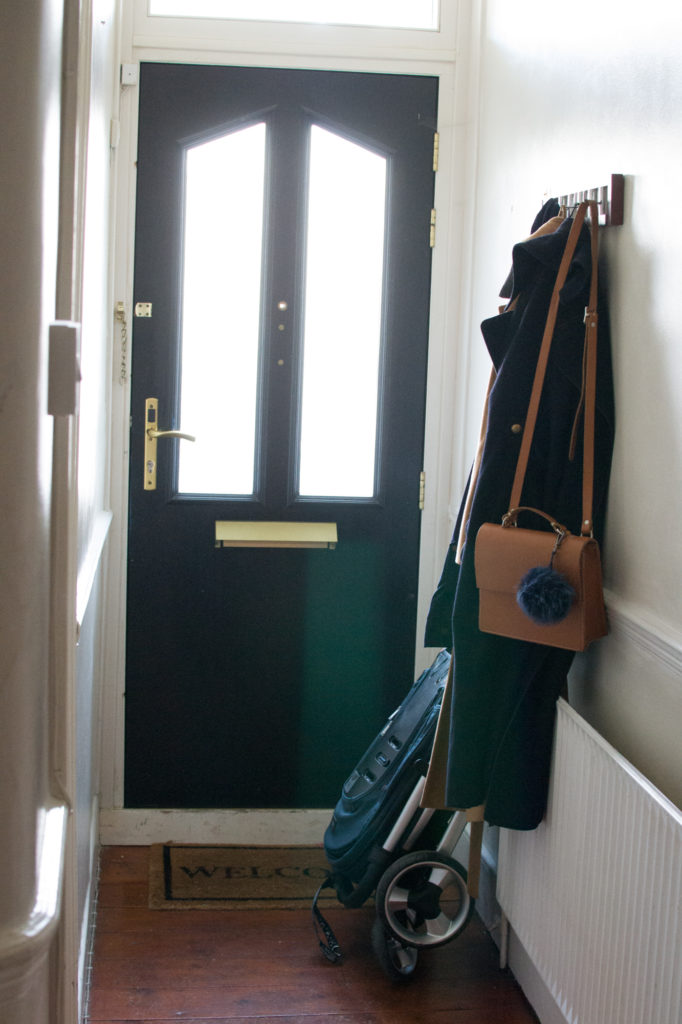 Like many Londoners, we live in a beautiful but impractical Victorian property, with a narrow front door and zero storage. This pushchair is small enough to fit through the door in its upright position, so that if Laurie is sleeping I can bring it into the house and hopefully he'll stay that way. The pushchair also lies back flat, making sleep on the go eminently possible.
In my naivety, the first pushchair I bought had a beautiful pale blue hood, which has now turned a murky shade of grey. I love this pushchair's deep ocean blue; as it's extremely practical and hides the mud and other dirt that invariably accompanies small children.
Living in a city means that as a family we long for a little bit of countryside, and space. The problem with a lot of lightweight narrow pushchair is that the wheels only cope on pavements. So we took our Flip XT² out to the woods, to trial its capabilities. Though it's clearly not a fan of huge piles of leaves, it coped very well with normal amounts of mud and bark – excellent.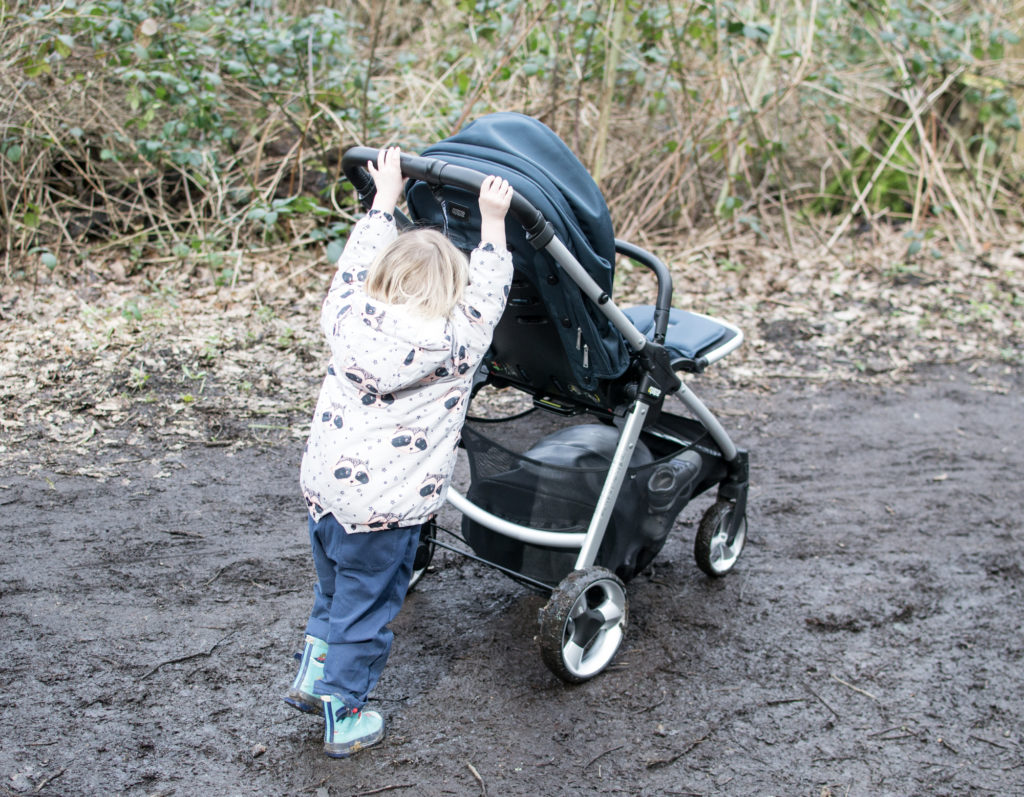 The Flip XT² has many amazing features: it's compatible with car seats and a carrycot to make a complete travel system, the bumper bar can be accessorised with toys to entertain and you can face your child forwards or backwards. But I'm hoping the most important feature is that it has a UPF 50+ large hood and air vent to keep Laurie cool. Come on summer!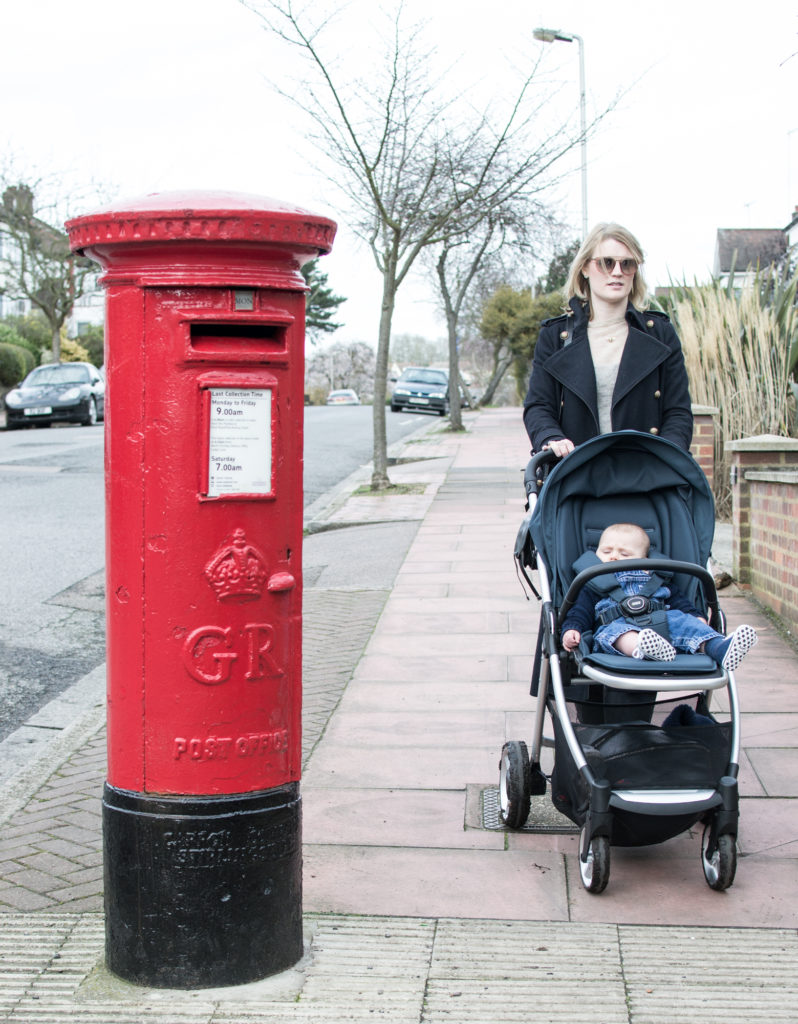 If I had my time again, I would buy this Flip XT² pushchair straight out and attach a buggy board for my toddler. Hindsight is such a wonderful thing.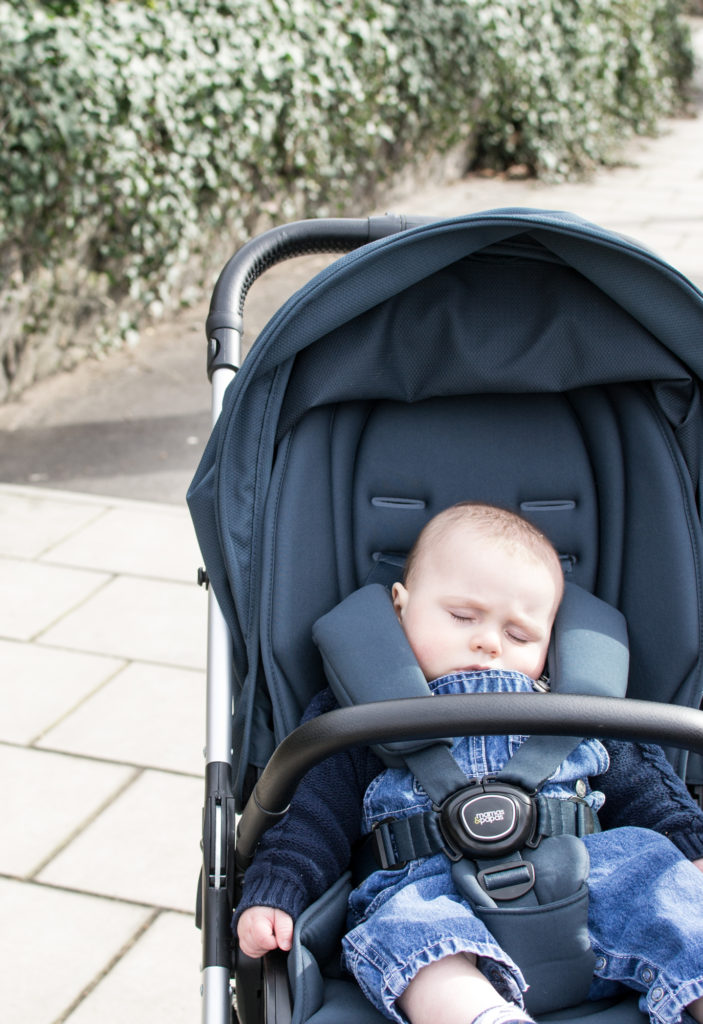 Five things to love about the Flip XT²
Amazing storage: you can fit all but the kitchen sink in the basket.
Narrow enough to get onto a bus and fit in our hallway.
Big enough wheels to cope with a bit of off roading.
Folds down small and fits into the boot of a car with room to spare.
Lies back flat to allow your baby to catch forty winks.
The Flip XT² is available at Mamas & Papas now.
I was kindly gifted a Flip XT² by Mamas  & Papas, but all opinions are, as always, my own.